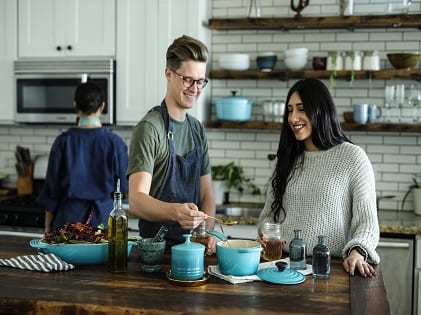 Spending some extra hours at home during this lockdown phase will mean you will be making more trips to the kitchen than you wouldn't have otherwise. Home cooking has caught on. People who depended on takeaways are now churning out the delectable fare for friends, family, and themselves too!
Everyone has taken it upon themselves to be the cook they always wanted to be but never quite had the chance to be. They are also posting their culinary feats on social media for all and sundry to see.
Cooking isn't rocket science. And each one of us has a lurking chef in them somewhere. However, we could all do with some help in the form of kitchen gadgets, and we thought, why not help you by providing information on some cool kitchen gadgets that can make cooking seem like a fun activity, one that you can enjoy! You know what they say about cooking is therapeutic. With these kitchen superstars, you could even give a Michelin chef a run for his/her stars! Well, almost!
Knife Block With Integrated Sharpening Module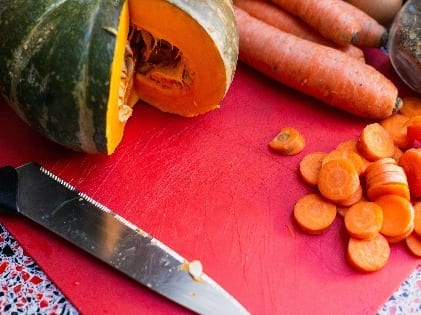 Yes, a knife block that has a self-sharpening trait! Chopping is an art, and it becomes otherwise every time you use a knife that has seen sharper days! These knives will glide smoothly as butter. The mechanism is simple. You have two ceramic stones that are fit into the knives with a smooth cutting edge and are put at the best grinding angle.
When you pull it out, the blades gently move over the whetstones, sharpening them in the process. The knife block isn't cheap, but it can act as a one-time investment, and well, it's a wonderful gift as well, in case you were wondering!
Fry without oil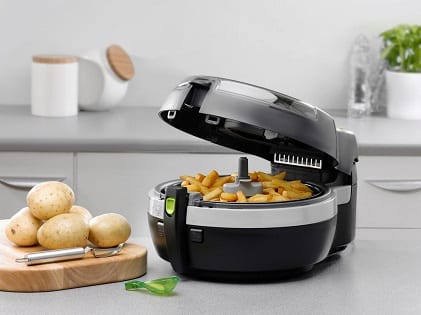 Are you like us who wants to have it all, eat healthy and tasty, and wants the best of both worlds? But is it possible to make tasty food without a drop of oil? We know what you are thinking about! You can cook, grill, sear to your heart's content without the extra oil, and you can do the same with an Air Fryer! So, go ahead, indulge in chips and burgers.
Bake your way to your friend's spouse's family's stomach with baking delights such as crumbles, tarts, pies, or use the grill function top sear a succulent fish, make tender steaks, and the crispy burgers. You can use the dehydrate function to make fried snacks or healthy veggie crispies all in a minute's work.
Fish Dish
Have you taken a look at the beautiful enameled cast iron Fish Dish, which has a heat-realizing lid for a gentle cook such as gentle white fish? You can use it for a fish pie or a fish fillet with potato and veg, this beautiful piece of workmanship will cook it to perfection, and the presentation will be awesome.
It cooks it just perfect for the melt-in-the-mouth dishes. And what's more, with its low-profile design, can keep the moisture sealed and keep the dish's freshness intact.
Stand Mixers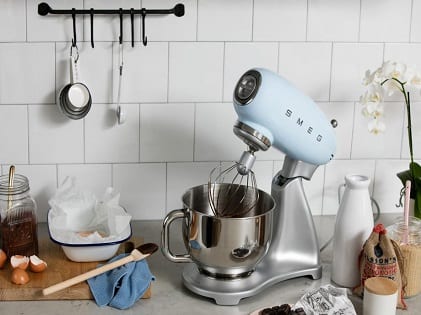 The stand mixer is the one thing for all your needs and can carry out several tasks in one easy flourish. You can whisk an egg to make a meringue to break bread. Yes, it is versatile like that!
It is that kitchen must-have that even has a mincer attached. So you can make homemade burgers to pork pies. Oh yes, before we forget, it also has a juicer attached. Can it get more versatile than this?
Soup Maker
This hits your soul and perfect for those long wintry months when all you need is a warm hug in a bowl. This soup maker can feed many hungry mouths, and yes, we know you would be asking us this. It requires a little clean up afterward. From sumptuous risottos to saucy pasta, your cooking days are taken care of with this gem of a maker, a.k.a. a soup maker! Chunk in your ingredients and watch the magic happen!
And also, it has a glass jar so you can take a peek into what's cooking inside the maker! These kitchen powerhouse-performers are much-coveted and stand you in good stead in the cooking days to come! Try it and let us know whether it worked for you!