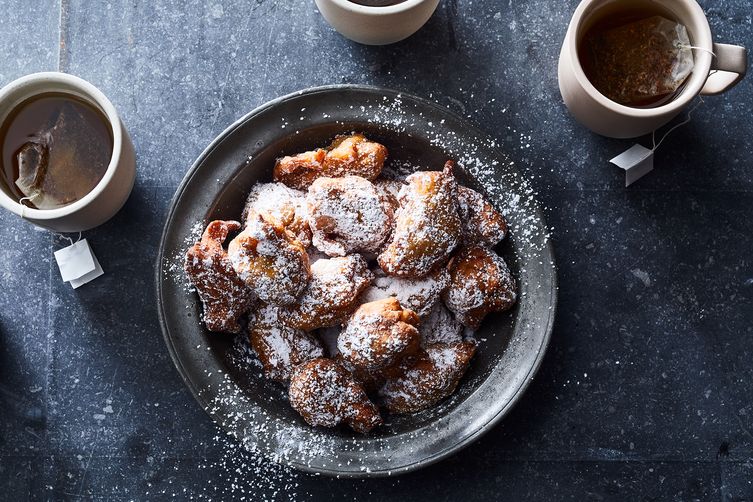 Makes 12-14
Ingredients:
2 

ripe bananas, mashed

2 

large eggs

1/4 

cup milk

1 1/4 

cups all-purpose flour

1 

tablespoon granulated sugar

1/2 

teaspoon baking powder

Pinch of salt

Vegetable, oil for frying

Vanilla ice cream, powdered sugar, or maple syrup, to serve
Preparation:
In a medium-sized bowl, whisk together bananas, eggs, and milk. In another bowl, combine flour, sugar, baking powder, and salt. Pour flour mixture into banana mixture and stir to combine. The batter will be like a thick pancake batter.
Pour vegetable oil into a medium saucepan or skillet until it reaches 1-inch up the sides, about 4 cups. Heat on medium-high heat. When you insert a wooden spoon and see bubbles around it, that's when it's ready for the dough. Drop heaped tablespoons of batter into oil, frying 2-3 fritters at a time. Let fry 1-2 minutes per side, until golden brown. Adjust heat if fritters start to darken too quickly. Place on a paper towel-lined plate and continue with remaining batter. Serve warm, sprinkled with powdered sugar, maple syrup, or a scoop of vanilla ice cream.