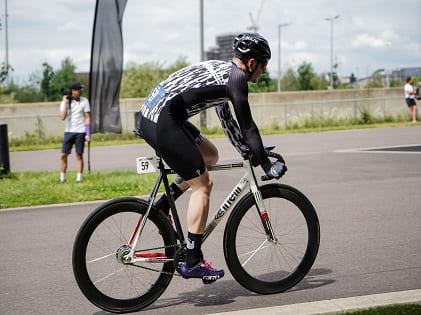 With the coronavirus pandemic transforming the way we live, work, and play, it becomes incessantly challenging for you to stay on top of your fitness. This is especially true if you're working from home. Imagine lying down on your couch, working remotely for months, gaining weight, and desperately thinking of how to get back into the fitness wagon.
Well, in this case, what can be a better source of exercise than cycling — whether it was a learning goal in 2020 or a way to get in shape. Being a beginner, you may find yourself coming across several questions regarding the basic rules.
But we are here to say beyond the unwritten rules cycling should be fun. So to help you get rolling and make riding more safe and satisfying, we have rounded up a few exclusive suggestions just for you.
Adjust Your Seat Height
Many people, including pro cyclists, experience pain in the front portion of their knees. This then becomes a reason for them to quit cycling. Saddle discomfort is a potential reason for it. If your seat height is too low, it'll make your legs under-extend when you pedal the stroke. However, people find it safer with a lower saddle when their feet can touch the ground properly.
To fix the issue, listen to your body and try to figure out whether you're experiencing any knee pain after the first few rides. You can then adjust the saddle height according to your comfort.
The right saddle height is when your knees slightly bend at the bottom of your pedal stroke without hurting your pelvis. Visit your local cycle store for more help, and the staff will help you adjust your saddle height more accurately.
Don't Go Gaga Over the Gears.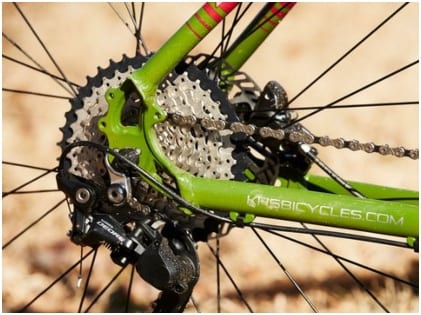 Whether to climb an uphill or passing through a trail — gears are there to help you out. With few shifts of the free gears, it'll be easier to pedaling on the hills. But that doesn't necessarily mean that you need to stress about it. Being a novice rider, you need to start with a basic set of gears instead of spending a lot of cash for fancy new gear.
Of course, slick equipment can be a lot of fun, but you have to go to the next levels to make the best out of them. Instead, practice hard with the basic ones in different road conditions. This will help you get into the tune of cycling, and shifting into the correct gear will feel natural. Sure, you can give it a thought about any potential gear upgrade later, but as a beginner, your focus should learn a few things before you start!
Carry Out Periodic Maintenance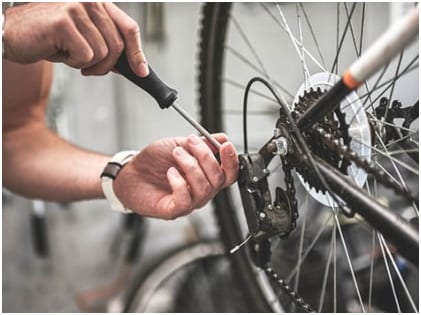 Periodic maintenance is essential to keep your bike safe and sound. You don't have to be a pro serviceman to take care of your bike. Here are some tips for you that you can do by yourself. Things like lubricating your gear, chain, and breaks, protecting your bike against rust or corrosion, and washing it once in a month will help your bike perform better in the long run.
It will not only help you to save a lot of money but also prolong the lifespan of your bike. Don't forget to keep the recommended amount of air in your tires, as it will help make your ride a lot easier. Keep solutions like WD-40 handy, and apply it to drive out moisture. This also frees sticky mechanisms.
Don't Opt for Longer Rides Initially.
If you are an amateur cyclist, it's crucial to understand your ability and stamina before opting for an adventurous long trip. Taking on too much mileage can cause injury. Start cycling regularly, build up slowly, give your body time to adapt to new distances, and then go for the extra miles.
Beginning your preliminary rides with longer distances might result in burnout and fatigue. To avoid doing too much too soon, measure your distances on every ride and analyze your ability. The more you build your stamina, the lesser you become exhausted easily. Once you settle into a rhythm, it'll be easier for you to challenge yourself.
Having said all these, bicycling should be fun and full of adventures. Every individual you see on a cycle was a beginner cyclist once. It's understandable to face many issues if you are cycling for the first time or doing it after a long break. But it's equally important to keep it going at least for a while. With adequate safety measurements, cycling could be a great way out to stay fit and active.