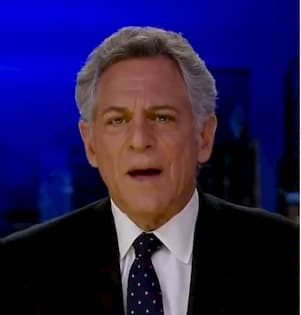 Bill Ritter Biography
Bill Ritter is an American Emmy Award-winning reporter and TV news anchor serving as co-anchor of WABC-TV New York's Eyewitness News at 6 p.m. He is also a correspondent for the ABC News program 20/20.
Bill Ritter Age
He was born on February 26, 1950, in Los Angeles, USA.
Bill Ritter Education
Ritter graduated from The New School in May 2016. He had previously been kicked out from San Diego State University in 1972, a semester away from earning his diploma. This was after he was involved in a demonstration against the Vietnam War. He decided to go back to school after his children urged him to get his degree.
He completed a project about the rebirth of prison gardens around the country, and how they're helping to improve the quality of life for incarcerated individuals. He later turned the project into a story for ABC and Eyewitness News, which helped grow the program.
Bill Ritter Wife
Bill is married to Kathleen Friery, an award-winning producer and media trainer. She worked at ABC and CNN. At ABC, she was a producer and supervising producer for "Good Morning America" and "20/20." At CNN, Kathleen was Senior Producer for "Connie Chung Tonight" and was an Executive Producer of "Anderson Cooper 360."
As a media trainer, she now works with authors, CEOs, editors and publishers of top magazines, newsmakers, principals for nonprofit organizations, TV personalities, journalists, law firms, start-up entrepreneurs, and many others who want to feel more comfortable and confident while improving the ways they communicate.
Bill Ritter Children
Ritter has three children; two daughters Mia and Ella and a son known as Owen.
Bill Ritter Journalist
Bill began his career in 1972 in print journalism. He served as a reporter and then business editor of the San Diego County edition of The Los Angeles Times from February 1984 to January 1987. He also worked as a reporter and editor for the San Diego Business Journal from June 1980 to January 1984.
He began his television career at KNSD-TV (NBC affiliate) in San Diego from February 1987 to January 1990 as a business and then an investigative reporter.
From August 1991 through February 1992 Ritter also served as a reporter for the Fox Network's nationally syndicated show Entertainment Daily Journal (E.D.J.); and from February 1990 to August 1991 was an investigative reporter for KTTV-TV (Fox Television) in Los Angeles. He also was an anchor for the station's Gulf War coverage.
Bill Ritter ABC News
Bill joined ABC News in January 1993 as co-anchor of Good Morning America Sunday. In June 1998 he joined Eyewitness News, anchoring weekends while working full-time Monday through Friday for ABC News and 20/20 as a correspondent.
In October 1999 he started anchoring the 11 p.m. newscast on Eyewitness News and then added the 6 p.m. newscast in February 2001. On September 13, 2019 Ritter was named the new co-anchor of the 5 pm edition alongside Sade Baderinwa.
Bill Ritter Awards
He won The Los Angeles Times Editorial Award in 1984 for revealing $200 million specialist coercion in San Diego.
In 1989 he was compensated for his investigative announcing in uncovering a local stock cheat, and moreover for his "general journalistic venture."
In 1987 he won in both of these classes yet again, this time for his reports revealing a prosperity shame including killer whales and their tutors at San Diego's Sea World of California.
In 1987 and 1988 he was named NBC Affiliate Reporter of the Year.
Bill Ritter Salary
Bill's actual salary is unknown.
Bill Ritter Networth
He has an estimated net worth of $5 million.
Bill Ritter Instagram
Bill Ritter Twitter