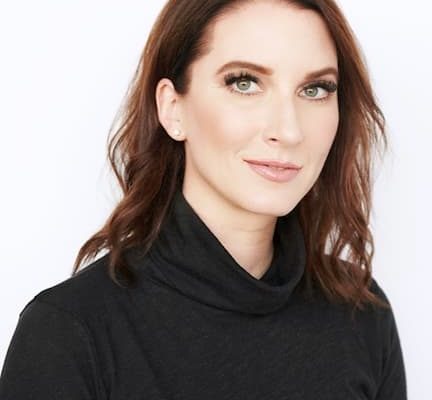 Clea Shearer Biography
Clea Shearer is an American home organization expert and the co-founder of The Home Edit with Joanna Teplin. The two are also co-authors of New YorkTimes bestseller  'The Home Edit: A Guide to Organizing and Realizing Your House Goals'. They are featured in the Netflix show 'Get Organized with Home Edit'.
Clea Shearer Age – How Old is Clea Shearer
She is 38 years old as of 2020; she was born on February 1, 1982 in Los Angeles, California.
Clea Shearer Height
Clea stands at a height of 5 feet 7 inches tall.
Clea Shearer Education
She attended the Parsons School of Design in New York graduating in 2004 with a BBA in design management.
Clea Shearer Family
Clea is the daughter of Roberta Cummings. The name of her father is unknown. She has a brother known as Dashiell Driscoll. Her family is associated with the Nathan Cummings Foundation, the grant-making organization started in memory of the businessman and philanthropist who founded the parent company of the Sara Lee Corporation.
Her brother, Dashiell is the writer and narrator of the hit web comedy Zack Morris Is Trash. He also produced the hilarious video compilation series You're Welcome, and has written an episode of the upcoming Saved by the Bell reboot.
Clea Shearer Husband
Shearer is married to John Shearer, an Entertainment and Music Photographer with Getty Images. He is however not to be confused with the other John Shearer, who photographed John F. Kennedy, Martin Luther King Jr., and Muhammad Ali.
Clea Shearer Children
Clea and her husband are proud parents to two children, daughter Stella Blue (born on March 25, 2011) and son Sutton Gray (born on April 18, 2014).
Clea Shearer Career
Clea began her career working PR for Coach in New York and later Saks Fifth Avenue in NYC and Beverly Hills. She later worked at GUESS, MySpace, and The RealReal. She also freelanced as a marketing consultant for clients like the Demi and Ashton Foundation, Spin Media, Nickelodeon, MTV, A&E, Pepsi, No Doubt among others.
After moving to Nashville, due to her husband's career, she worked as a director for the local interior design firm Laurel & Wolf.
Clea Shearer The Home Edit
Clea is a co-founder of The Home Edit alongside Joanna Teplin. The two founded the home organization company in 2015. The two met through a mutual friend and decided to go into business together just four hours after meeting.
During an interview with Creative Cultivate Clea revealed; "We met, became friends, and decided to start a business together after just four hours. Are we crazy?! The answer is probably yes. But that's what makes us such great business partners. We have this shared ability to trust our instincts and just do. To this day, you can still find us making huge life-altering business decisions over lunch. What's even more strange is that Joanna and I are simultaneously the same people and complete opposites. It's what allows us to spend so much time together without calling it quits. We rely on each other's individual strengths to take the lead when needed, and to help balance out our independent weaknesses."
Some of the clientele include; Mandy Moore, Gwyneth Paltrow, Thomas Rhett, Emma Roberts, Khloe Kardashians among others.
Clea Shearer Book
In 2019 Clea and Joanna released their first book 'The Home Edit: A Guide to Organizing and Realizing Your House Goals' which became a New York Times bestseller. The book focused on helping readers organize major clutter spots in their homes like their pantries and bookshelves.
Clea Shearer YouTube
Clea and Joanna also have a YouTube series produced by Reese Witherspoon's media company Hello Sunshine known as 'Master the Mess'.
The Storage Container
The Home Edit ladies have an exclusive collection at The Container Store which features their iconic translucent bins and labeling stickers.
Get Organized with The Home Edit
Clea and Joanna are featured in the Netflix Show, 'Get Organized with Home Edit', which follows them as they transform celebrity and family homes.
Clea Shearer Net worth
She has an estimated net worth of $4 million.
Clea Shearer Instagram