We can already start noticing signs of our skin aging around the age of 25 This process is not only affected by age but also by diet, environment and stress level. Even though aging is natural, we can easily slow this process down and prevent the formation of wrinkles.
Collavio Exclusive nourishes the skin and helps minimize signs of aging
Collagen drink Collavio Exclusive helps reduce signs of aging skin, effectively hydrates, deeply nourishes and helps smooth out wrinkles and fine lines. A drink full of vitamins and minerals provides even more intensive care than common lotions (creams). The benefit of the drink is that it doesn't act locally, but thanks to internal use, provides needed nourishment to the entire body. Collavio also contains so-called "marine collagen", which has the best absorption and is the most suitable for skin rejuvenation.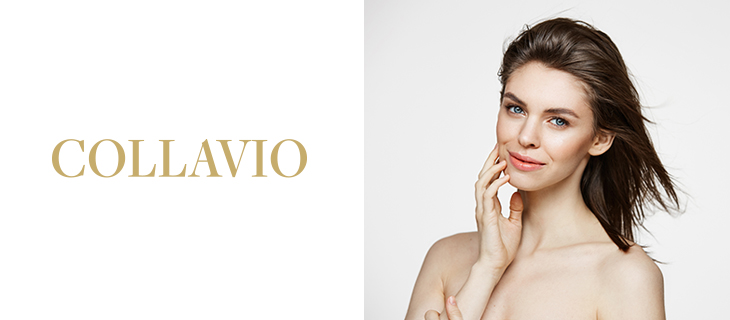 A beverage that contains vitamins, minerals, collagen and also hyaluronic acid
The base of the product consists of ingredients with a high content of active substances, which provide the best care for women with mature skin. The combination of vitamins and minerals contributes to better skin firmness and elasticity and supports skin regeneration. Hyaluronic acid provides the necessary hydration and energy. A healthy drink that also tastes great! You have an option to choose from several flavors, such as strawberry, lemon and Collavio Exclusive with mango flavor.
Why is collagen so important for our body?
Collagen is a natural part of our body, but as we age our body's own production decreases and after a certain time it completely ceases to form. This process affects not only the skin, but the whole body. The most common signs of collagen deficiency is deteriorating hair and nail quality, dry skin, and the formation of pigment spots.
Complement your beauty and grant your skin luxurious care
Collagen drink is a quick and easy solution for giving your body quality care even if you're in a hurry. The preparation of the drink is easy and can be done in a moment, even at work, on the road or on vacation.