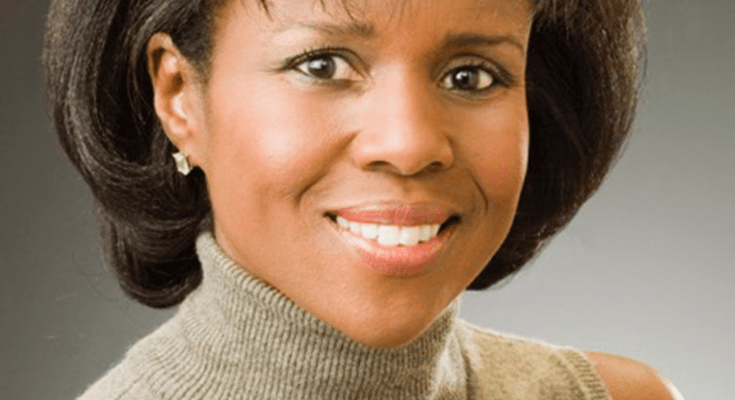 Deborah Roberts Biography
Deborah Roberts is an American television personality serving as ABC News Correspondent for "20/20," "Nightline," "Good Morning America" and "ABC World News Tonight with David Muir."
Deborah Roberts Age
She was born on September 20, 1960 in Perry, Georgia, U.S.
Deborah Roberts Height
She stands at a height of 1.73m tall.
Deborah Roberts Education
She graduated from the Henry W. Grady College of Journalism and Mass Communication at the University of Georgia with a Bachelor of Journalism in 1982.
In 1992, Roberts was awarded the University of Georgia Distinguished Alumnus Award for her rapid success as a journalist.
Deborah Roberts Parents
She is the daughter of Ben, a business owner and Ruth, a homemaker.
During a 2006 interview with ABC News, she explained how Tina, her oldest sister, was the caretaker of her elderly parents since she lived closest to them at the time. "Some days I just feel I am doing all of this," Tina said. "Somebody help me now!"
Though her parents are long gone, Deborah constantly remembers her late folks through her Instagram posts.
Her father Ben suffered from colon cancer while her mother, Ruth had arthritis and dementia.
Deborah Roberts Siblings
She has eight siblings. Tina Clarington is her older sister.
Deborah Roberts Husband
Roberts is married to Al Roker, a journalist at NBC.
The couple met in 1990 when Roberts joined NBC as a general-assignment reporter, according to People. At the time, Roker was still married to his first wife, WNBC producer Alice Bell. Roker and Bell were married for 10 years before divorcing in 1994.
"Al was so sweet," Roberts told People. "He showed me pictures of his daughter and talked about his family." But, she adds, "I just thought he was a nice guy, and that was that." Since meeting, the two kept in touch for a few years while Roberts moved to Miami and Atlanta for work. Two years later in 1992, Roker and his wife had separated, and Roberts moved back to New York to work for Dateline NBC.
Roker proposed to Roberts on New Year's Day in 1994 in the Grand Canyon and the two married September 16, 1995 in New York City.
Deborah Roberts Kids
She has a daughter, Leila Roker and a son, Nicholas Albert Roker. Roberts has a stepdaughter from her husband's prior marriage, Courtney.
Deborah Roberts ABC
She is an award winning ABC News Correspondent for "20/20," "Nightline," "Good Morning America" and "ABC World News Tonight with David Muir."
Roberts has also served as substitute anchor for Good Morning America, World News Weekend and 20/20, as well as a co-host on "The View." Her long form reports on 20/20 have consistently produced extraordinary narratives such as an intimate profile of first lady Michelle Obama, first daughter Ivanka Trump and an in depth investigation into abuse within the Amish community.
She has reported from Africa on children orphaned by the HIV/AIDS crisis and was part of the historic coverage of the inauguration of President Barack Obama.
Previously, she served as bureau chief/NASA field reporter/weekend news co-anchor at WFTV, a local television station in Orlando, Florida from 1987 to 1990. In 1990, she joined NBC News as a general-assignment reporter and later served as a correspondent for Dateline NBC, an NBC News newsmagazine program.
Roberts began her career at WTVM, a local television station in Columbus, Georgia, in 1982 and then she moved on to work at WBIR, a local television station in Knoxville, Tennessee.
Deborah Roberts Awards
She has been awarded multiple Emmy awards for her international and national coverage of world events, including her poignant reporting on an Ethiopian American woman's emotional journey back to her African village to discover her long lost mother.
Deborah Roberts Books
Roberts is author of "Been There, Done That: Family Wisdom For Modern Times," a book written with her husband, Al Roker.
Deborah Roberts Robin Roberts
So it turns out, Deborah and Robin Roberts, who were born just two months apart in 1960, are not sisters. In fact, they are not related at all. Roberts is just a common last name, so it's not totally crazy that they share it.
But even though they are not technically sisters, they are very close and refer to each other as so. Back in 2013, Deborah tweeted: "Proud to know my sister / friend Robin Roberts." How sweet!
Proud to know my sister/friend #robin Roberts.

— Deborah Roberts (@DebRobertsABC) December 29, 2013
Deborah Roberts Husband Prostate Cancer
Roberts husband, Al Roker revealed on Nov. 6, 2020 that he has been diagnosed with prostate cancer after a "routine physical" and would undergo surgery to have his prostate removed, explaining he wanted to publicly reveal his diagnosis in order to spotlight the number of men who are diagnosed with prostate cancer.
"If you detect it early, this is a really treatable disease. And it's why I wanted to take you along my journey, so we can all learn together how to educate and protect the men in our lives." he said. "I don't want people thinking, 'Oh, poor Al,' you know, because I'm gonna be OK."
Roberts, in a lengthy emotional tribute on Instagram, wished her husband Al Roker a speedy recovery from prostate cancer and thanked fans for their support.
She continued her love post by saying that she is confident Roker will be back to great health soon. She captioned the post:
"I am prayerful and confident that Al will soon be back at it…embracing all that life offers for years to come."
Deborah Roberts Salary
Her annual salary is $800 thousand.
Deborah Roberts Net Worth
She has accumulated a net worth of over $5 million.
Deborah Roberts Instagram
 

View this post on Instagram

 
https://www.instagram.com/embed.js
Deborah Roberts Twitter