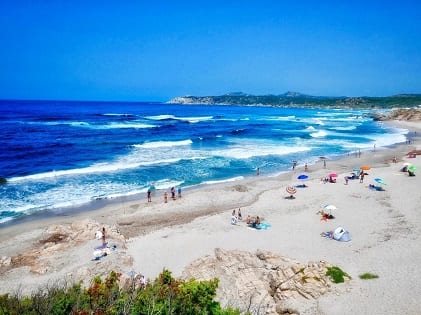 What is common between the people living in Icaria, Greece, Ogiliastra, Sardinia (Italy)Okinawa (Japan) Nicoya (Costa Rica), and Loma Linda (California)? These areas are identified as 'Blue Zones,' a concept developed by National Geographic fellow and author Dan Buettner. They studied these regions and found out that these regions have the highest number of centenarians or 100-year olds.
Yes, you read that right, these people lived in a way that made them outlive the fellow Americans! Genetics play a significant role in the health and well being of a person. Still, they only play a twenty to thirty percent role in impacting your longevity. And for the rest of the factors, your diet, community, lifestyle, and other factors impact your longevity. Buettner identifies specific foods that improve metabolic factors, reduce your weight, and increase life expectancy, helping you lead a healthy and long life. Take a look at your diet to see if you regularly eat the foods listed in the 'Blue Zone's diet list.
Lots of Legumes
Legumes are an integral part of Blue Zone diets since it is full of fiber and is chock-a-block with heart-healthy benefits.  Legumes are an ideal source of plant-based protein, complex carbohydrates, and is loaded with loads of vitamins and minerals. A half a cup of legumes a day can keep most of the chronic diseases at bay and add to that they are so versatile and can be added to just about anything such as soups and stews and pairs up with just about any veggie-based recipe.
Go for Dark Leafy Greens
Most people living in the Blue Zone countries eat many dark leafy greens such as Swiss chard, kale, and spinach. Dark leafy greens are a great source of nutrients. They have powerful antioxidant properties, including Vitamin C and vitamin A. Select veggies are grown in organic farms and are locally sourced. This way, you can get veggies that have their nutrients intact.
Nuts about Nuts
When it comes to a food group that offers satiety and is loaded with protein, vitamins, and minerals, nuts are our go-to.  What works in its favor are they are full of good quality heart-healthy unsaturated fats, the kind that shows love to your heart and staves of cardiovascular diseases. They are also high on fiber, and nuts like almonds contain a whopping three and a half grams of fiber.  Include a variety such as almonds, pistachios, walnuts, Brazil nuts, and the works.
Drizzle Some Olive Oil
A blue zone staple, olive oil contains a host of heart-health enhancing nutrients and a powerful chemical called oleuropein that has inflammation lowering properties. It also keeps blood pressure in check. While you hold that thought, there's some more valuable information. Olive oil is great for protecting your health against diabetes and Alzheimer's disease. A word of caution though, is sensitive to heat so, it makes sense to add more of it in your green salads rather than cooking with it. Next time you are in the mood for some green leafy salad, add more olive oil to your salad and make it healthy as well as tasty!
A Bowl Full of Goodness: Oatmeal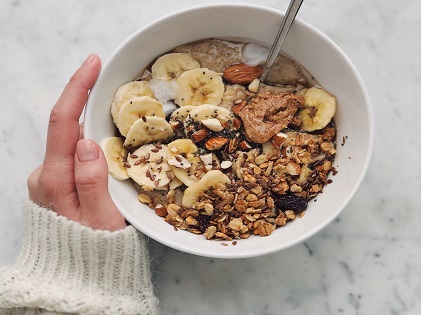 Oatmeal is a big part of the blue-zone diet, make that huge!  Instead of opting for the refined stuff, eat more of the high-fiber unrefined variety such as steel-cuts version.
They keep you satiated for hours, and you do not end up snacking more than you should.  There is more to oats than its cholesterol-lowering properties; it can help you in weight loss, combat diabetes, and stops heart diseases. Also, they make for a powerful plant-based protein, and they contain a good seven grams of protein.
Berry Berry Healthy
Looking to snack on something sweet? Go for berries! Blueberries are a great way to cater to your sweet tooth and have some incredibly powerful benefits such as it helps enhance your brain health and improves your blood pressure levels too. Munch on them as snacks or dessert, blueberries are sweet, fiber full, and nutritious!
Do you want to live beyond a hundred? Try the longevity diet! We are sure you would notice a significant improvement in your overall well-being too. However, make sure to check with your dietician if these food types would suit your body!