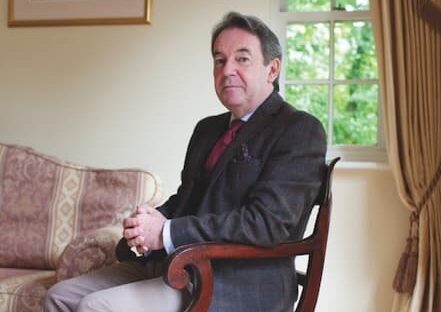 Eric Knowles Biography
Eric Knowles is a journalist and an antiques valuer who specialises in ceramics and glass. He serves as a presenter of The Bargain Hunt alongside Caroline Hawley. He has also appeared on The Antiques Roadshow, Going, Going, Gone and Noel's House Party.
Eric Knowles Age
He was born on February 19, 1953 in Nelson, Lancashire, England.
Eric Knowles Wife
Knowles is married to Anita Knowles although it is not known when they got married.
Eric Knowles Son
Eric has a son known as Seb Knowles who died in an accident in 2015 after his car was involved in a collision with a lorry on the M40. He was a well-known DJ who formerly worked at Wycombe Sound. At the time of his death, he worked at the Gerrards Cross Barclays bank branch.
Eric Knowles Antiques
Eric is an antiques expert who inherited his passion for antiques from his parents. In 1976 he joined Bonham's, the London auctioneers, working first as a porter in the ceramics' department. In 1979 he started the 'Art Nouveau' and 'Art Deco' departments. In 1981 he became 'Head of the English and European Ceramics and Works of Art Department'. Three years later, he became a Director of Bonhams and in 2008, he left the company to become an independent valuer and lecturer, based in the Chilterns area. In 2013, he joined Dreweatts and Bloomsbury Auctions as a consultant.
He is a leading authority in the following fields: European and Oriental Ceramics from the Seventeenth to the Twentieth Century; the glass of Tiffany and Lalique; and Nineteenth and Twentieth Century Decorative Arts.
Eric Knowles Bargain Hunt
Knowles is a presenter on BBC's the Bargain Hunt. He said he joined the show after the commissioning editor at the BBC, who he had known for about ten years, called him and asked him to join the show.
"My involvement with Bargain Hunt came about after receiving a phone call from the commissioning editor at the BBC and who I have known for about ten years. We both hail from the North West so straight talking is the order of the day and she was convinced I would be perfect for BH."
Eric Knowles Antiques Roadshow
Eric is an expert on BBC's Antiques Roadshow. His most memorable find came at Dumfries House in 2008 when a lady who brought along a small glass vase that she had bought at a car boot sale for £1. In fact, the vase turned out to be an exceptionally rare piece by Rene Lalique which was valued at £25,000.
He has appeared on other shows such as Antiques Master, The Twentieth Century Roadshow, Crimewatch UK, Selling the Family Silver, Going For A Song, The Great Antiques Hunt, The Antique Inspectors, It's a Gift and You Can't Take It with You, and as a resident antiques expert on This Morning.
He also featured on The House That Mackintosh Built, property series Period Property and Restoration Man.
He is also a writer serving as a resident Sunday Times Antiques Expert and a frequent contributor to the BBC Homes and Antiques magazine. He has also written articles for the Evening Standard supplement, Home and Property and The Sunday Times' Home.
He has also lectured in the UK in museums such as as the Victoria and Albert and the British Museum. He has also lectured in the US and Canada.
Eric Knowles Net worth
His net worth is under review.
Eric Knowles Twitter