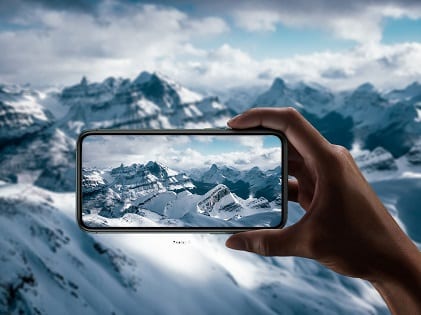 Gone are the days when you had to click a picture and wait for days before you could print them out and see the results. The fad of owning a DSLR is passé too. And there's only one reason for that! The current generation of mobiles let you take high-quality pictures in seconds on par with the professionals' works.
And the best part is, you carry your phone around at all times, which means you can click pictures anytime and anywhere. So, it is no wonder that mobile photography is becoming a new trend. A few people have taken this to the next level and have shot movies and commercials entirely on their iPhones.
If you think you need to be a professional photographer to click pictures of great quality, think again. With these handy tips, you could use your iPhone to unleash the creative side in you!
Use The Burst Mode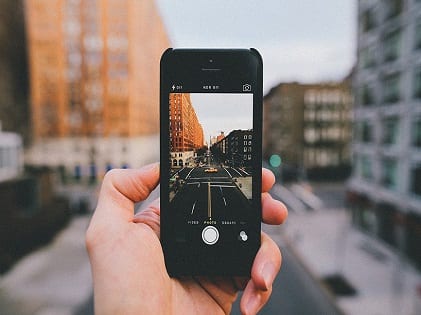 The common error that most people do is to shoot action shots as videos and then convert them to images. Or shoot one image of an action shot and expect for it to turn out fine. If this sounds a lot like you, here's what you could do. Explore and start using the burst mode in such situations. It helps you take crisp, clear, and beautiful candid pictures of people in action.
While shooting in this mode, you would be clicking continuous high-speed pictures of the same object or person while holding the camera still. And that's the secret to getting a picture of life as it happens.
Remember the time your little cousin was acting all cute, and you couldn't capture it all in one frame? Well, the next time you know how to breathe life into those images!
Third-Party Apps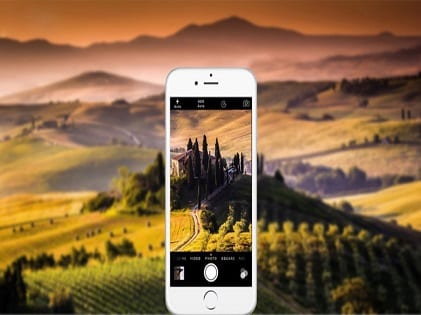 While the iPhone is popular for its great camera and amazing features that let you take timeless pictures, there is nothing wrong with using a few third-party apps. It will only enhance your output and give you results that will eternalize the images.
For instance, using third-party apps that let you alter the ISO, exposure, white balance, and a shutter speed of your pictures will help you click images with better clarity than the default camera app. This would be a great opportunity to tap out the professional and passionate photographer in you who can move beyond the auto mode to capture great pictures!
Avoid The Flash
Well, there's nothing like the magic of natural light when it comes to clicking great pictures. So, stick to it as far as possible. And when the light doesn't favor you, try to adjust the exposure and the shutter speed rather than turning on the flash. That's because the LED light in your flash will only add an unusual and strange color to your pictures. That's something no photographer would want. So, try to explore and use the exposure feature in your camera, hold your phone still, and start shooting those great pictures.
However, you want to shoot for really long in the dark and know that a little bit of extra lighting would help, go for a professional flash. And no, we are not talking about those huge flashlights that photographers carry around. You can find a pocket-sized flashlight ideal for mobile photography on Amazon, which would do the job!
The Rule of Thirds!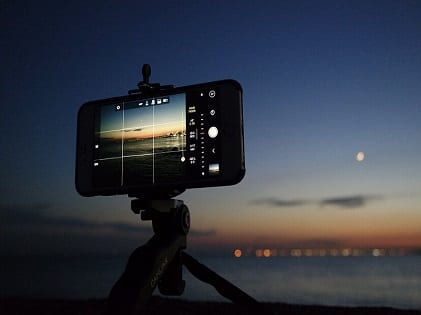 A great picture is the one that is composed well. When you focus on the object of interest and have very few elements in the frame, it automatically looks great. And to make sure your focus is on the hero element of your image, you could use the gridlines and follow the thirds rule. Wondering what the rule of thirds is?
Well, it's simple. It is about dividing a frame into three horizontal and three vertical blocks giving you nine different portions of the same image. And a great image is one where the main element is in one of the gridlines or the intersections. You will find the gridlines option in the camera settings on your phone!
What are you waiting for? Try out these tips and start clicking pictures like a pro! It's time to fill your Instagram with pictures that would give a professional photographer a run for their money. Don't forget to let us know if these tips came in handy in your journey of becoming a better photographer!