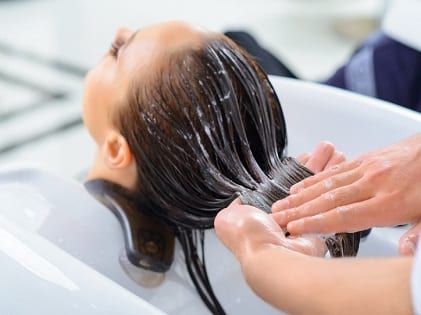 A person's hair becomes their identity. Don't believe us? Close your eyes and try to recall five random people from the most crowded places you've recently been to. It would either be something with the perfect hair, the messiest one, or the one with no hair.
Your hair is the first thing people notice, and that is why each of us ends up spending a fortune on hair care. If stats are to go by, the hair care industry in the US will be around $30 billion against the $24 billion value of the industry during the year 2016.
The $6 billion growth in just four years speaks volumes about how much the industry makes every year. It doesn't come as a surprise because each of us spends a lot every month in-salon treatments, shampoos, conditioners, comb, drier, serum, color, and much more. Besides, these are the expenses that people make to get that perfect perm, regrow hair on their bald spots, treat split ends, and of course, stubborn dandruff! Something that keeps coming back every time no matter how much you spend!
The white powdery particles on your scalp that fall all over the place, and your shirt are truly embarrassing. The last thing you want people to notice is your dandruff and how your scalp health isn't at it's best. If you have stubborn dandruff too and you're sick of it burning a hole in your pocket every month, here are a few tips that could come handy. These tips help you treat dandruff permanently using things in your kitchen or toiletries shelf!
 Neem Juice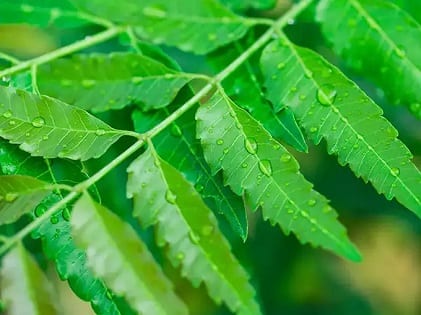 Neem is an effective remedy to treat numerous hair problems. As neem is rich in antibacterial and antifungal properties, it will also help you treat other hair problems, too, while ensuring that dandruff doesn't resurface!
All you need to do is make a paste with neem leaves. Now squeeze the juice out of it and add some curd to the neem juice. Massage this mix to your scalp and leave this on for 30 minutes and wash it off. You could apply shampoo and hair conditioner as you normally would.
Asprin
Besides fixing that hangover and curing your headache, Aspirin can also come handy in treating stubborn dandruff. If you're someone who doesn't like popping in pills, don't worry, you don't have to. Instead, take a few pills of Aspirin, make a fine powder, and mix it to your shampoo. You could use any shampoo, not just an anti-dandruff, and add Aspirin to it. The Salicylic Acid in Aspirin helps treat dandruff.
Baking Soda
Baking soda is rich in antifungal properties, so when you apply it to your scalp, it can effectively treat dandruff. It exfoliates your skin and removes any fungal infection too. Wet your scalp and sprinkle a few spoons of baking soda. Leave it on for a few minutes before washing it off. You could use shampoo as you regularly do to wash off any residual baking soda from your scalp.
Orange Peel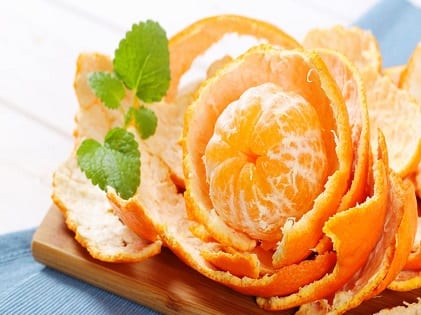 Orange peel works as a wonderful hair pack. Besides conditioning your hair and scalp, it helps you treat dandruff effectively. While a lot of people use orange peel as a face pack, not many people know that it's great for the hair too. Here's what you should do.
Dry and grind the orange peel into a fine powder, and mix it in oil and massage it onto your scalp. Leave it on for around 30 minutes to one hour and wash it off with shampoo. You can apply this hair pack around twice a week and will notice a significant difference within a short time.
Listerine
That bottle of Listerine in your toiletry kit plays an important role in hair care too. Yes, you can use it for more than just oral health. Mouth wash contains menthol, methyl salicylate, thymol, and eucalyptol, all of which are key ingredients in most dandruff treatments. So, when you substitute your dandruff treatment with a cup of mouthwash, you get similar results.
Take half a cup of Listerine and mix it with half a cup of water, massage this concoction gently onto your scalp for five minutes and wash it off. Doing this regularly not just reduces dandruff, it also effectively treats scalp fungus. Make sure you dilute the mouthwash completely before applying to your scalp, you might be doing more harm than good!
These are just a few tips to treat dandruff at home. We hope they help you get rid of that itchy scalp and dandruff! However, if the problem persists, don't hesitate to consult a trichologist.