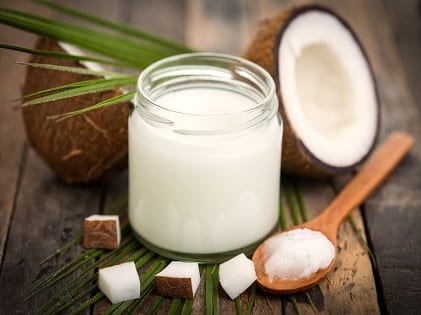 With all the salons closed and buying fancy products online, not being a solution, it isn't easy to groom and maintain your beard. Being forced to limit your grooming sessions to your house for safety reasons, if you're wondering what you could do, here are a few tips you could use.
These home remedies to grow a beard will come in handy and help you have that well-groomed facial hair that would make you look like a model. And the best part about these tips is, it does not cost you a bomb, does not have any side effects. Besides that, it is also readily available in your kitchen.
Coconut Oil
The good old coconut oil gives you a new reason every day to stalk it up in your kitchen. And this time because it's great for your beard too. Coconut oil is effective in nourishing and healing the skin below your beard. It will also reduce irritation during hair growth.
In other words, it makes your it makes the beard under your skin and the hair follicles healthy, and thus your beard healthy too. Besides that, it also reduces beard hair fall and tames wild hair. And when this happens, you're more likely to grow a healthy beard.
 Eucalyptus Oil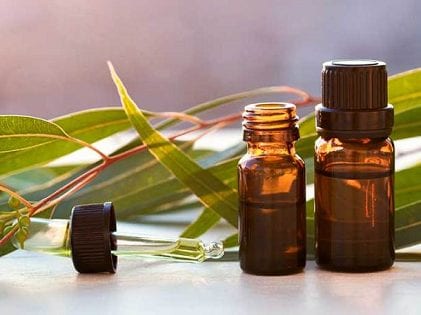 If you do not have access to beard oil, do not worry. You could make one at home by mixing a combination of these oils. They will not just help you groom your beard and help it grow healthy. It will also leave a nice aroma.
You can also add some eucalyptus olive oil, sesame oil and mix it well. Wash your beard thoroughly and apply this oil and massage it onto your beard. Leave it on for around 20 to 30 minutes before washing it off with cold water. You could do this around twice a day to grow a healthy beard.
Cinnamon and Lemon Pack
One common ingredient in most beard oils is cinnamon. And the reason for this more than just the strong aroma it has. The Lemon cleanses your skin and will get rid of any dirt and pollutants in your beard root. However, if you have sensitive skin, you can take a few spoonfuls of cinnamon powder, add some lemon juice, and apply this pack to your beard.
Leave this pack on for a few minutes until it dries and wash it off with cold water. However, if you find it causing any irritation, wash it off immediately and do not use it again. You could switch to any other natural remedy.
 Comb Everyday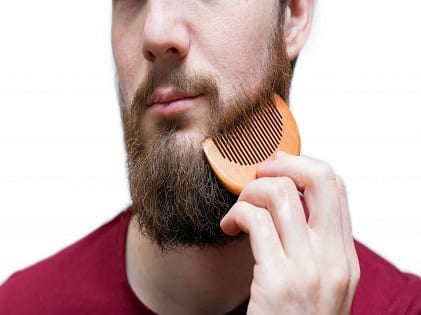 If you have high hair fall in your beard, the last thing you want to do is to keep touching it, as it only aggravates the fall. However, did you know that maintaining a separate comb for your beard and combing it every day in shape helps it grow?
This is because when you run a comb through your beard, it increases the blood flow and treats the ingrown hair. In other words, it boosts beard growth and reduces hair fall.
Indian Gooseberry
Gooseberry is rich in Vitamin C and numerous other nutrients that promote facial hair growth. So, you can either make a powder of it and apply it to your beard or mix some coconut oil and apply it
Another great beard pack is mixing a powder of gooseberries with dry mustard leaves and adding some coconut oil and massage your chin. You will notice that those tiny strands of hair turning grey will no longer be a problem. Because you will soon have a healthy and thick beard and mustache.
However, the most important tip is to make sure that you do not take the stress. Because stress is the biggest enemy to hair and beard growth, make sure you have a healthy diet. You should consume food that has ample nutrients like Vitamins A, B, C, and E. Also, make sure you get good sleep. Sleep heals the muscles and skin below your beard, which fosters hair growth. You should also try and massage your face often as it increases blood flow in your face. We hope these tips help you grow that enviable beard that you've been dreaming about always having!