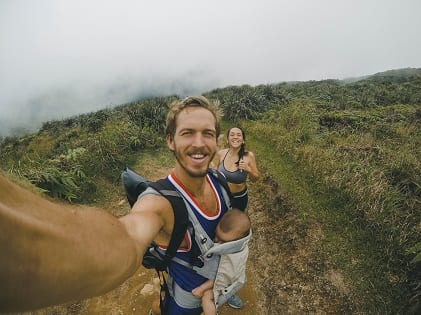 Stop preaching and start setting an example for your kids. Well, if you haven't heard that already, now is the time to not only hear it but act on it. Children are the mirror image of their parents, and when we say that, we don't mean just by the looks, but also our actions. That's right when you tell your kid to do something, he/she may not do it.
But if you do it yourself, you may find it surprising that they may learn something or pick up a habit faster than you thought. It can be daunting for a parent to think that your kid may follow in your footsteps more easily than you'd like. But you needn't worry. You can be the perfect role model for your kid without trying too hard. Here are five ways to be the doting yet perfect role model dad that you always wanted to be.
Healthy Lifestyle Choices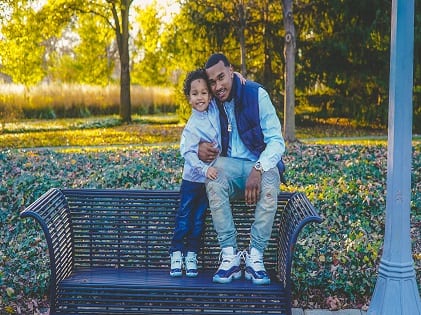 Well, this one has more than one benefit to it. Eating right, exercising regularly, and leading a healthy lifestyle will not just keep you in great shape but also inspire your little one to follow suit. With childhood obesity on the rise, it is important to make sure your little one eats the right kind of food and has an active lifestyle. While making them hit the gym might not be a wise idea, you can always engage them in some active play.
This would not just groom them towards a healthy lifestyle but also help you strengthen the father-child bond. With most kids spending their days staring at the computer and mobile screens, it would be a welcome relief to watch a child play and run around the park.  And the best way to motivate your child to put the gadgets down and embrace a healthy lifestyle is by modeling that behavior as a dad.
Giving Back To The Society
Doing something for your community can teach you the more subtle lessons of life. If you start early, you may able to make it into a habit for your child. Serving your community with your family is the best way to teach them many things. And you do it without preaching to them for hours about the right approach to life. These are the simpler ways of teaching, family unity, teamwork skills, and how it is important to be a kind and generous person. Teach your kids how your random act of kindness can beautifully impact the lives of others.
Embrace Your Flaws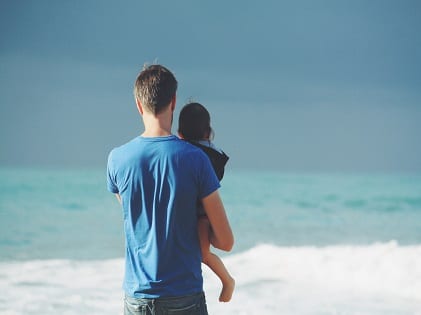 While it is good to aspire to be the perfect dad for your children, it is important to embrace your flaws. This way, you would not just shatter the myth that parents need to be perfect but also help them understand that it is ok to fail and not be the best at all times. It teaches them to lose gracefully and accept failure as an inevitable part of life. Seeing the vulnerable side of you would also help them open up to you about their fears and imperfections. Isn't accepting your flaws the first step towards achieving success?
Modeling Self-Control
Self-control is what you must practice and preach. You might be battling a lot of stress in your life, and it might be difficult to keep your calm at all times. However, when your child knows that you have many battles to fight, but you are not letting it out on anyone, they will learn the right way to handle their emotions. Controlling your temper and practicing self-restraint, and healthily channeling your emotions will be an important life lesson you should impart to your kids. You can do this by hitting the gym or going for a run after a hard day at work. And that way, your child and you embrace a healthy coping mechanism and build a healthy lifestyle.
The Importance Of Listening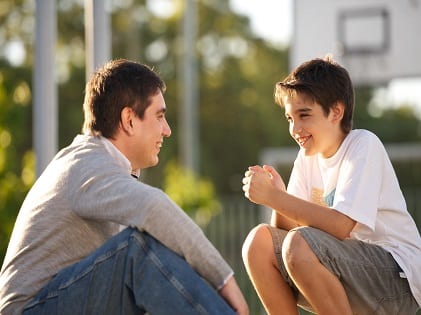 The common mistake that most parents make is preaching to their children all the time. You cannot expect a child to listen to you if you do not listen to them. So, be patient and listen to all that your child has to say. And then, when it is your turn to talk, ask them how they felt by speaking their heart out. Use this window to teach them the importance of being a good listener besides being a great communicator.
Always display a positive attitude to your kids. While there may too much negativity in this world around, you can be the epitome of a shining beacon to your kids and always portray a reassuring and optimistic attitude.
You don't need to try too hard. Just be yourself, and you would be able to teach them a lot of things.