It's detox time – and no, you don't need to run in the opposite direction! We have some fabulous tips on how to get your detox groove on without having to give up your food! While we certainly support following a healthy diet, we just don't think a juice diet is something many people will get down to do! While you won't be fasting your way through a detox, these tips will still have you getting rid of toxins rather effectively! Detoxing has many benefits, like weight loss, reducing anxiety, depression, and headaches and even assisting with joint pain. Count us in!
Lemon Water + Turmeric
If you're looking to clean out your digestive system gently and effectively, warm lemon water is just the thing! Lemon with warm water helps you lose weight, add a pinch of turmeric to it, and you'd have faster results. The anti-inflammatory properties in turmeric would be a bonus treat to your body.  Plus, did you know that lemon stimulates enzyme function? It's time to find that jar of turmeric and grab some lemons from the grocery store!
Epsom Salt bath
This is perhaps the most relaxing of the detoxing tips we have for you today! Who doesn't find the idea of soaking in warm water attractive, right? Well, throw in a cup or two of Epsom salts into your tub does wonder for your body. The salt works in drawing out toxins from your system through your skin. Just a 30-minute soak is all you need to start benefiting from this delightful detox! It's the sulfates in the Epsom salts that are responsible for removing the toxins. Amazingly, you can most certainly lose weight (water weight) just by taking an Epsom salt bath! Try it!
Dry Brush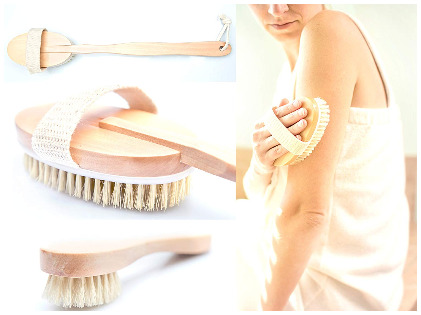 While you wouldn't think that brushing your skin before you have a shower or going to bed will have much of an effect on anything but the appearance of your skin, you're in for a surprise! Dry brushing most definitely improves es the appearance of the skin but also activates the lymphatic system. The lymphatic system will then work harder at eliminating toxins from your system, which is a wonderfully easy way to get some detoxing done! There are many encouraging stories from the first-hand experience of people who have tried it, which is enough to get us on the bandwagon even without scientific proof!
Dandelion Tea
Sipping on a cup of dandelion tea sounds like something out of a fairytale for some reason. Well, dandelion root is a source of many antioxidants and vitamin A and C, all of which comes together to help cleanse the liver and hydrate your body while providing your system with an electrolyte balance. Dandelion root also happens to be a natural diuretic, which will result in less water weight in your body, reducing bloating!
Meditation
Who says that detoxes always have to be about diet? Like the Epsom salt bath and dry brushing, meditation is yet another non-dietary method of detoxing the body. There is such a thing in our systems called endotoxins, which results from negative emotions, thoughts, and anxiety. These toxins affect the way your body functions. Nourishing the mind as well as the body is crucial for optimal balance, and that is where meditation and yoga come in. A good night's sleep is also exceedingly important!
Diet Modification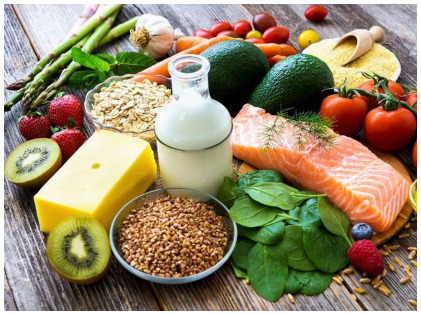 While there is no need to give up your solid food in exchange for a juice cleanse, your body will detox a whole lot better if you helped it out by eating cleaner. Consuming a nutrient-dense food will increase your energy, strengthen your immune system, and detox your body. Focus on whole foods and a minimum of two liters of water a day and cut out the processed foods from your diet.
So let's change our mindset about detox cleanses. They don't need to be all about giving up solid food or restricting your food intake! There are small, effective methods of helping our bodies detox through the natural mechanisms, that is the kidneys and the liver! This is fantastic news for all of us looking to lose a few pounds – who isn't? Give a detox a shot, after all, it's a small lifestyle change at the end of the day!