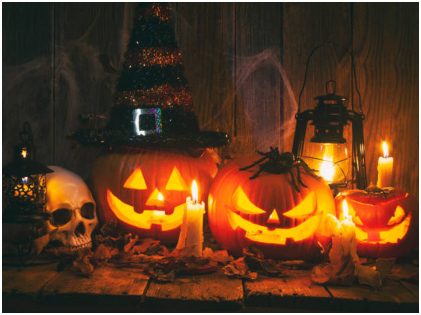 Halloween is not just about candy and costumes. It's all about the decorations. There are other ways to spruce up your festive look without overdoing it. But this year, instead of filling your home with lots of kitschy plastic pumpkins, you can opt for a classier substitute. Of course, they choose to deck up their house in a black-and-orange color palette. Plus, there are many different festive and versatile ways to spruce up your home, including fake cobwebs and witches brooms that can accompany your scary movies sessions and some popcorn.
Cute Yet Scary Coasters
Cups may look creepy when you sit them on these spindly saucers. These are easy to create and together make for a great impact. Get five bobby pins and put them on a 3/8-inch flat metal washer. Next, wrap the twine around and thread through each of the bobby pins.
Lend a ghoulish paint on them to make your very own cute ghosts as you scatter small toy spiders around the table. The best part? It is as cute as it is scary. You know it is the right combination of fun and scary to dilute the fright factor.
Cute Yet Creepy Candy Jars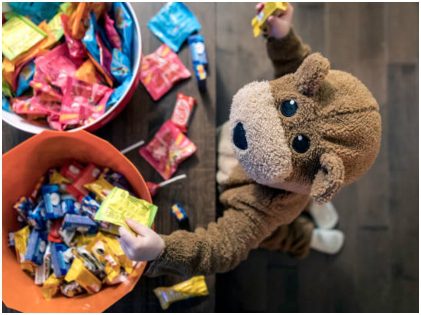 The Halloween celebrations aren't complete without Halloween candies, and here's how you can make the most of Halloween decorations as you decorate the candy jars and make them scary enough. Paint plastic spiders and ants with hot glue outside Mason jars to give it a suitable scary spin on Halloween candy storage. These creepy crawly Mason jars work for the best perfect dining room table centerpieces! You can have a good laugh as you create hilarious Halloween memes.
Vampire Napkin Rings
Get some serious chompers on board to make your table settings look cute and scary. Color your white cloth napkins with red Kool-Aid, make plastic vampire teeth with a thread or white twist tie. Twist and tie the napkin right around the center. You can make your very own spooky Halloween monsters and vampires with this technique.
All That Glitters is Golden Insects
Make your very own golden insects! Just let your creative juices flow as you make your plastic bugs gold using liquid gold leaf. You can use a paintbrush and spray paint with the help of wooden plaques in black.
Do it yourself Boo Bottles
DIY Halloween decorations are the best. You can create things such as witches to pumpkins to bats to spiders, catering to every avid spooky season lover ever. So please take out your paints and glue guns to create one haunting Halloween home decor for them. Take out some ideas and make them next level. You can put on some great Halloween songs to seek out your crafty side.
Raid your recycling bin to make glass ghosts as you remove labels and caps from bottles. Turn them ghostly as you spray-pain them white, then creatively make faces on the bottle with a black marker. To round off your Halloween decoration, include some colorful straws to create unique centerpieces.
Decoupage Witch Hat Decor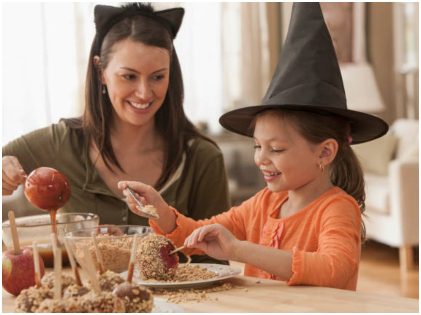 Witch hats are the ultimate Halloween decoration. You can make Mod Podge with black and white napkins to make decoupage the papier-mache witches hat. As they dry, add the feathers, plastic spiders, glitter as much as your heart desires to decorate your witch hat centerpiece. Make them the centerpiece of your Halloween party games, and enjoy to the hilt.
Toilet Paper Roll Bats
Upcycled toilet paper rolls are more versatile than you think! Wrap an old roll in black construction paper to make the body of the bat. From there, you can take it further as you add googly eyes and make bat wings out of construction paper to complete your DIY creation. Involve your kid as you make it to make for a fun enterprise.
Embroider a Jack-O-Lantern Grin
Make an embroidery out of a jack-o-lantern grin on an orange embroidery hoop to create a cute little pumpkin. Don't forget to add a festive ribbon to the top of the hoop to help them hang out of the door or wall. Go for classic carving stencils to make a perfect pumpkin.
All set for Halloween? We hope these DIY perfect decorations for your Haloween celebrations, are helpful. Don't forget to make it creative, fun, and happening.