Fruits are the favorite of many because of the great taste and nutrients they have which is why they're very popular as juice and shakes. But unless you lived in a rock, you should know that vegetables are making their way into people's heart (and throats too!) You may not like eating vegetables but you will surely love the taste of vegetable juice. Juicing has been one of the healthy and safe ways to obtain the purest form of nutrients. It has become a trend as a juice cleanse because not only are veggie juices nutritious, they can be pretty delicious too!
But Why Vegetables?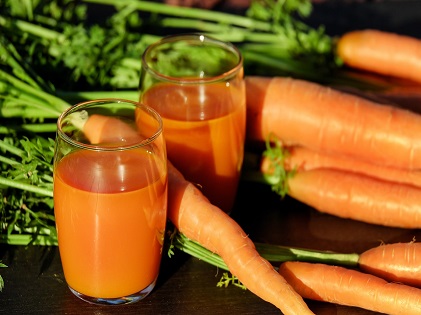 Vegetables are essential to be included in your balanced meal. Nutritionists and even doctors encourage us to consume a certain amount of servings daily. Vegetables have vitamins, minerals, antioxidants, fiber, enzymes and substances that fight cancer.
Vegetables also aid in detoxification of your body and can be a great source of energy. This is the reason why it is always recommended for them to be part of your daily meals. When you bought your vegetables from a grocery store or local market, make sure to clean it very well to remove the contaminants it may have obtained from travel and from people who handled it.
For some people, they do not like the smell, look or taste of vegetables. Your taste buds do not agree with cooked or steamed vegetables but with just a little preparation, your vegetable of choice and your trusted juicer machine, you can have a delicious and nutritious vegetable juice for your everyday needs.
Different Vegetable Juices to Try
You can have carrots, tomatoes, zucchinis, celery, jicama, and bell pepper. In fact, there is a wide choice of vegetables that can be your main ingredient for your vegetable juice recipes. You can mix your vegetable juice with your favorite fruits.  Spinach juice can be tasty and nutritious when combined with apple juice. Orange juice might not be appropriate since it can mask the taste of your lush vegetable, so keep in mind that the tastes you combine should blend well with each other.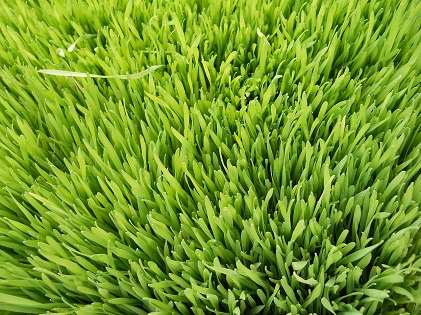 Another excellent vegetable is wheatgrass juice. Pure wheatgrass juice is tasteless but with your personal preference, you can mix it with fruits and other vegetables. You can combine parsley, broccoli, and tomato to your drink which can increase the Vitamin C content, while also taking advantage of consuming cucumber for detoxification. Wheatgrass juice can also be mixed with lemon. Wheatgrass is already a nutrient-packed vegetable. It has enzymes and protein, chlorophyll for overall wellness, good eliminator of toxins of the body and also prevents cancer (definitely an all-around vegetable, can you believe that?!).
Pomegranate or cherry juice is great with celery or carrot juice. They have healthy fats and fiber which are beneficial for your healthy diet. On the other hand, melon juice is great with celery or cucumber. You can combine pineapple or mango juice in your zucchini or jicama juice.
You can also make use of lemon juices to make the vegetable juice appealing to your personal taste. Add garlic or ginger to achieve a unique taste. Herbs such as dill, parsley or basil can also be mixed to your vegetable juice to bring a twist to your drink.
Other Uses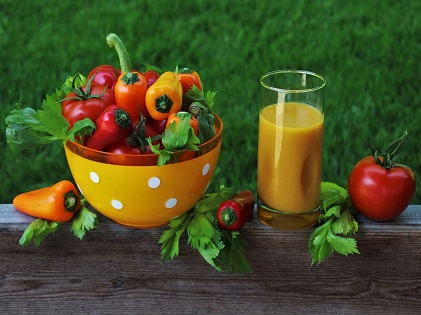 You can also make your vegetable juice as an ingredient to your cooking recipe. Your vegetable juice can be your main ingredient for vegetable or lentil soup, vinaigrette or marinade. Cucumber, tomato and bell pepper juice and spice can produce a nutritious and tasty gazpacho.
Vegetable juice can replace water when you are cooking your grains, rice or any of your recipes. It can also be mixed in cocktails (healthy with a kick, now that sound creative and yummy!).
Don't be afraid to think outside of the box in making your own vegetable juice recipe. With juicing your vegetable you can easily make these nutritious plants part of your balanced diet. So if you want to maintain the healthy shape of your body, lose excess fats or want to boost your immune system, then vegetable juice is your best and healthy choice. It's up to you to choose what vegetable you like best, concoct that into a juice cleanse, and enjoy not just the taste, but the healthy and nutritious benefits. Happy juicing!