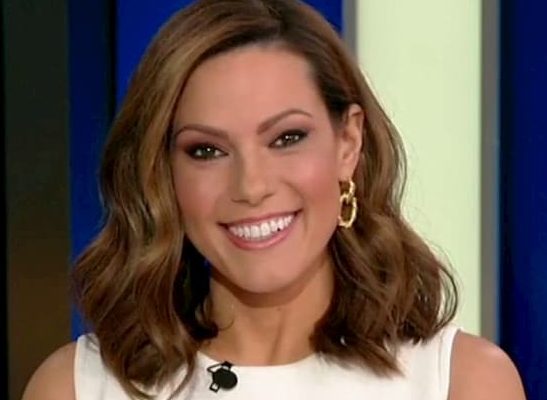 Lisa Boothe Biography
Lisa Boothe is an American media personality serving as a conservative political commentator and analyst on Fox News Channel. She also co-hosts Outnumbered and The Five. She is also an occasional panelist on Special Report, and a guest on The Story.
Lisa Boothe Age
She was born on February 3, 1985 in West Virginia, USA.
Lisa Boothe Height
She stands at a height of 5 feet 2 inches tall.
Lisa Boothe Education
She holds a bachelor's degree in political science and development from the University of Tennessee-Knoxville.
Lisa Boothe Family
She is the daughter of Dianne Marie and Jeffrey Ferris Boothe. She grew alongside three brothers.
Lisa Boothe Husband
Her marital status is unknown as she likes to keep her personal life private.
Lisa Boothe Political Affiliation
Boothe is a Republican.
Lisa Boothe Fox News
Lisa joined Fox News Channel in 2016 and serves as a contributor, providing political analysis and commentary across FNC's daytime and primetime programming. She co-hosts Outnumbered and The Five. She is also an occasional panelist on Special Report and a guest on The Story. She is a former contributing writer for The Washington Examiner.
Lisa Boothe High Noon Strategies
Boothe is the founder and president of High Noon Strategies, a boutique political communications and public affairs firm. She previously was part of the executive team of WPA Research serving as the vice president of political polling and public affairs research.
Prior to joining WPA Research, Lisa was a Senior Director for the Black Rock Group. In that position, she spearheaded the communications efforts for a Fortune 500 company, Super PACs, and was part of the winning consulting team for the Dan Sullivan for U.S. Senate race during the 2014 election.
During the 2012 election cycle, Lisa served as the spokeswoman for the Sandy Adams for Congress and Tommy Thompson for Senate campaigns. In 2010 she worked as an Assistant Press Secretary for the National Republican Congressional Committee.
In addition to her campaign work, Lisa has served as a spokeswoman for several congressional offices, including Reps. Sandy Adams (R-FL), Mark Meadows (R-NC), and Shelley Moore Capito (R-WV).
Lisa Boothe Hillary Clinton
In 2017 while appearing on Fox News she alleged that Hillary Clinton would sell her daughter if it meant she could become president. She described Hillary Clinton as "the most soulless woman on this planet, who would literally sell her daughter to be president."
WATCH: Fox News host @LisaMarieBoothe: Hillary Clinton would "literally sell her daughter…literally sell her only child to be President." pic.twitter.com/YwUsuISjU9

— Yashar Ali 🐘 (@yashar) July 15, 2017
The comment prompted Hillary's daughter, Chelsea Clinton to respond saying that she's never doubted that she is the most important part of her mother's life.
No, she wouldn't. I've never doubted & always known I was the most important part of her life. Now as a mom I'm even more grateful to my mom https://t.co/IZE4ZSUVOs

— Chelsea Clinton (@ChelseaClinton) July 15, 2017
Lisa Boothe Salary
It is not clear how much Lisa earns as a Fox News Channel Correspondent.
Lisa Boothe Net worth
Her net worth is under review.
Lisa Boothe Instagram
 

View this post on Instagram

 
Lisa Boothe Twitter