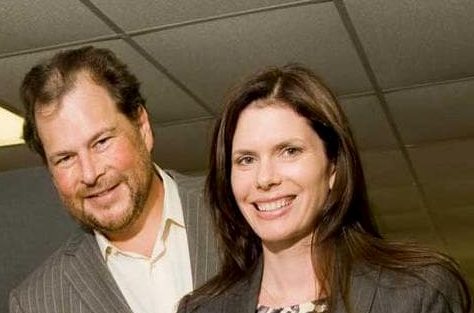 Lynne Benioff Biography
Lynne Benioff is an independent marketing consultant and philanthropist active with several health care and community foundations. She is the wife of American billionaire Marc Benioff, he is an internet entrepreneur serving as the chairman and CEO of Salesforce.
Lynne Benioff Age
Lynne has not made her age public.
Lynne Benioff Education
Lynne has a Bachelor of Science from the University of Washington.
Lynne Benioff Husband
Lynne is married to Marc Benioff. Marc is the founder, chairman and CEO of salesforce.com, a cloud computing company. Marc founded the company in 1999, the company was recognized as the Most Innovative Company by Forbes, a Best Place to Work by Fortune, and the 10th Most Admired Company in the World by Fortune.
He previously worked at Oracle Corporation for 13 years, where he was the youngest vice president in company history. At the age of 14, he sold his first piece of software, "How to Juggle," for $75. At the age of 15, he founded his first company, Liberty Software, which created video games.
Lynne Benioff Daughter
Lynne is a mother to two daughters.
Lynne Benioff Career
Lynne Benioff is an independent marketing consultant and philanthropist. She is a distinguished director of the board of Overseers of the University of California San Francisco Foundation, and serves on the board of directors of The Rise Fund, UCSF Benioff Children's Hospitals, Common Sense Media, the Benioff Ocean Initiative, and Forward.
She previously served as the  Director of Public Relations Campaigns at OutCast Communications (1998 to 2003).  In 2011 she co-founded Star Community Home, a short-term residential community for homeless families in San Francisco.
In 2014 she was honored by Mayor Ed Lee as one of San Francisco's "Women of the Year". In 2015 she was appointed to the Presidio Trust board by President Barack Obama.
Lynne Benioff Net worth
Lynne's net worth is unknown but her husband has an estimated net worth of $6.7 Billion.
Lynne Benioff Instagram
Lynne has no Instagram page.