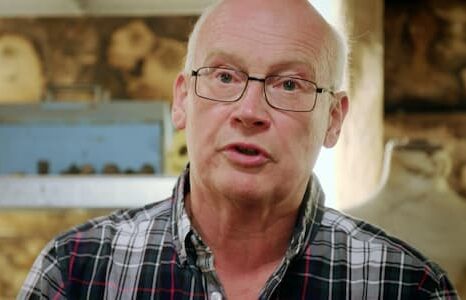 Mark Stuckey Biography
Mark Stuckey is a radio and electronics expert who appears on The Repair Shop on BBC.  He owns a classic radio shop in Cromer, Norfolk.
Mark Stuckey Age
His actual age is unknown.
Mark Stuckey Family
He keeps his personal life private. There is no information available about his family. It is not clear whether he is married or not.
Mark Stuckey Radio Restorer
Stuckey is a radio restorer expert. He has worked in the electronic industry since early 1970's. He has worked for a few large companies like Philips, Fluke in management roles.
He has also worked on software and hardware support for programming silicon chip devices in Hertfordshire. He also spent many years on M.O.D projects leading to production and development of Nuclear weapons, sonar and many more military based concepts.
Speaking about his interest in radio restoration he says; "I would say people like myself have an interest in the past, perhaps because it seems they were better times, things were less complicated and hearing the sound coming from a radio loudspeaker. Perhaps the family were sitting around listening to the Clithero Kid, The Navy Lark on a Sunday lunchtime or late in the night or hearing from a 1930's radio that war in Europe has ended. That's where I get the buzz, something from the past that I cannot only look at but have the same enjoyment as those original owners had, so many years ago."
Mark Stuckey The Repair Shop
Stuckey appears on The Repair Shop as a radio expert.  On the show he has repaired many vintage and classic electronic equipment from radios, amplifiers, tape recorders, radiograms, jukebox among others.
"I have worked on the BBC series The Repair Shop for the last three series… I have been repairing/restoring many items of vintage and classic electronic equipment from radios, amplifiers, tape recorders, radiograms, etc to a jukebox plus many more for the show."
Mark Stuckey Shop
Mark owns Classic Radio Shop which is based in the old Victorian seaside town of Cromer, off the North Norfolk Coast. Their radio repairs services include repairs from "simple broken dial cords to full repair and service. These are often from Ebay purchases that were perhaps not quite accurate as to the working condition or again from collectors who are now looking to get a particular radio working rather than just for display."
Mark Stuckey Instagram
Stuckey doesn't have any social media account.