Celebs from Hollywood generally make news for multiple reasons. One such criterion is fitness. You certainly have your favorites when it comes to these men from Hollywood who have delighted you with extraordinary movies, alongside their fabulous and well-toned looks. Most of them have become household names.
The reason we have listed them here is that they have paid greater heed to their bodies and adequate fitness levels, regardless of whether they have it by birth or not. Some of them even made it to the headlines for resorting to natural means to maintain optimum health. The actors you will find below follow good dietary habits and promote a healthy lifestyle to their fans and the rest of the world.
Matthew McConaughey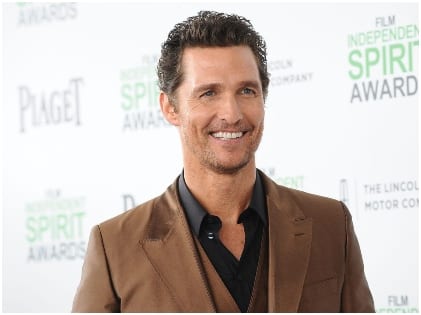 A busy father to 3 kids, Matthew devotes time for working out without fail. In general, it includes a few sprints in the backyard, free weights, and pull-ups on the swing-set of kids. He loves surfing and mountain biking also.
He also speaks about how balancing mental, physical, and spiritual well-being is important. His trainer prides in his dietary habits comprising mostly healthy food and a strict workout regimen that is not just limited during his movie shoots but throughout the year. So you know the secret behind his 'youthful appearance'!
Brad Pitt
There is no doubt that the man behind Fight Club and Troy would feature in this list. Pitt is very passionate about staying fit and maintaining a lean muscle mass. He is quite optimistic by nature, as evident from most of his interviews, which no doubt reflects in his looks and charisma.
One look at his drool-worthy physique, and you'll know he had forsaken dairy products, fried foods, soft drinks, confectioneries, and more. The training routine is also highly organized, with a focus on varied muscle groups at each day of the week and finally, wrapping up with cardio.
George Clooney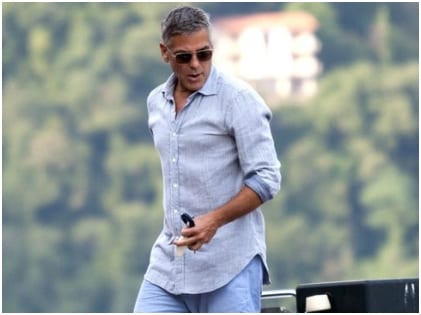 Mr. Clooney is 59 (yes, you read that right). Imagine someone incorporating a mix of aerobics, pull-ups, 'butt-bursting' circuits, hot yoga in his daily schedule at not exactly at the prime of his age, yet doing justice to all these. Oh, did we mention running daily? Besides, the man has professed how much he loves dancing.
Way back, he also revealed how a movie of his required him to do football with 21-year olds. That is how he believes in keeping in shape. Not to forget his daily diet that includes healthy food. Besides, he also underwent a juice cleanse, relying on greens and salads for the most part.
Tom Cruise
Cruise had said himself how hard he works on his body and fitness. So much has been his devotion that even when he's off vacationing, he keeps himself busy with biking, hiking, flying planes, and riding motorcycles. Tom is popular for doing all the stunt work for his action movies, without relying on body doubles. So you can guess how much he works to keep that level of endurance with functional muscles and overall strength. His diet is rather strict, which he balances with daily cardio and weightlifting, to cope with this.
Matt Damon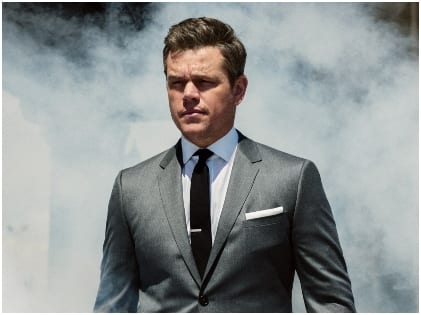 The body undergoes a lot of changes when there are frequent loss and weight gain, which Matt had to do in the course of his career. He realizes he has aged, and Damon specifically put in some extra effort into his schedule, exceeding 4 hours a day! According to him, sprint drills are his favorite.
And just because it is fun doing that, he has got the hang of it. Damon consumes a total of 6 meals at the time of training, with 3 being large ones and the other three snack-like meals stuffed in between. He had to pay special attention to his nutritional intake. They break the calories down into 40% proteins, 40% carbohydrates, and the remaining 20% fats. However, sticking to such diets at this age is difficult, no doubt, so he keeps it light and suitable to him.
If you thought such dietary patterns are something that only your favorite actors can maintain, you could be wrong. It is not only for those who are high-maintenance, think again. It's time you draw inspiration from them and make such noticeable changes in your routine.