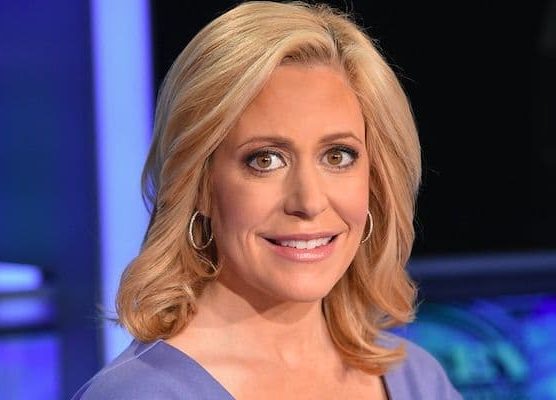 Melissa Francis Biography
Melissa Francis is a media personality and former actress. She served as a business-news reporter for Fox News Media since 2012 but she has been off since October 7, 2020. She co-anchored the mid-day Fox News Channel show "Outnumbered" and the Fox Business Network show "After The Bell."
Melissa Francis Age
She was born on December 12, 1972 in Los Angeles, California, U.S.
Melissa Francis Height
She stands at a height of 5 feet 6 inches tall.
Melissa Francis Education
She has a Bachelor of Arts degree in Economics from Harvard University.
Melissa Francis Parents
Melissa is the daughter of a small businessman father and homemaker mother. At the age of 15 she sought legal emancipation. She revealed that her mother dedicated much of her life to pushing her children in the world of TV commercials. Melissa landed her first commercial at only six months old, and after that, she had small roles in several films and series.
"She was mercurial, domineering, but also devoted. . . . She brooked no nonsense when we resisted her efforts. We were treated to riding lessons, skating lessons, the best schools my parents could afford. But her vigilance was also a leash, one she could pull tight enough to strangle."
She revealed that her mother would throw her sister out of the car and she did it to her when she was eight years old.
"I'd watched my mom throw my older sister out of the car countless times. Now it was my turn. I was eight years old."
In her memoir, "Diary of a Stage Mother's Daughter" she narrated an occasion where her mother kidnapped their neighbors' old dog and drops it off as a stray at a pound in another city, where it's sure to be put down. "Mom had effectively murdered our neighbors' dog as revenge."
Melissa Francis Husband
Francis is married to Wray Thorn since 1997. Wray is a businessman who serves as the chief investment officer at Sightway Capital, a Two Sigma company. He previously served as a senior managing director with Marathon Asset Management, L.P. He also worked as a director with Fox Paine & Company, LLC and as a principal with Dubilier & Company, LLC.
Melissa Francis Children
She has three children; two sons, Thompson and Greyson Alexander, and a daughter, Gemma. She had her daughter via surrogacy as she has a hereditary condition called Factor V Leiden.
During an interview with Fox News Insider she said, "The genetic mutation caused high-risk pregnancies with both my sons and, after my doctor told me having more children was way too dangerous, we had our daughter Gemma with the shockingly generous help of a surrogate family."
Melissa Francis FOX
Francis joined Fox News Media in 2012. She co-anchored the mid-day Fox News Channel show "Outnumbered" and the Fox Business Network show "After The Bell."
She previously worked at CNBC where she served as a co-anchor on daytime programs such as "Power Lunch" and "The Call." Before joining CNBC, she was a correspondent for CNET's broadcast unit, and several local stations in New England.
Melissa Francis Fired from Fox
It is not clear whether Melissa has been fired from Fox but she been off since October 7, 2020. According to Los Angeles Times, a person close to Francis claims she was fired but a Fox News representative did not comment on the status.
"Fox News Media regularly considers programming changes, including to its daytime lineup, and will launch new formats as appropriate after the election. These changes are being made independent of any other ongoing matter."
She has been working at Fox News without a contract for nearly a year. She allegedly had filed a gender-based pay discrimination claim against the company that has been in arbitration. The complaint alleged that she was underpaid compared with her male colleagues.
Melissa Francis Movies and TV Shows
Scavenger Hunt as Jennifer Motley
Man, Woman and Child as Paula Beckwith
Bad Dreams as Young Cynthia
The Dicatator as Local News Reporter
Little House on the Prairie as Cassandra Cooper Ingalls
Hotel as Jodi Abbott
A Year in the life as Eunice
Something About Amelia as Beth Bennett
Melissa Francis Net worth
She has an estimated net worth of $8 million.
Melissa Francis George Soros
On September 16, 2020 during an appearance on "Outnumbered" on Fox News Gingrich said; "Progressive district attorneys are anti-police, pro-criminal, and overwhelmingly elected with George Soros's money. And they're a major cause of the violence we're seeing because they keep putting the violent criminals back on the street. He paid for it. I mean, why can't we discuss the fact that millions of dollars…" Gingrich said before co-host Marie Harf injected.
Melissa interjected saying, "I'm not sure we need to bring George Soros into this."
Melissa Francis Instagram
 

View this post on Instagram

 
Melissa Francis Twitter