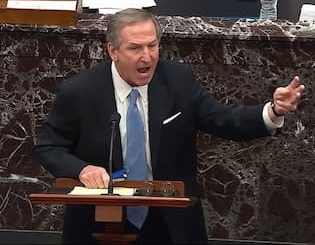 Michael Van Der Veen Biography – Who Is Michael Van Der Veen
Michael Van Der Veen is an American attorney who specializes in personal injury plaintiff and criminal defense. He is the founder of van der Veen, O'Neill, Hartshorn & Levin law firm in Center City Philadelphia.
Michael Van Der Veen Age
He is 57 years old as of 2021; he was born in 1963.
Michael Van Der Veen Education
Van Der graduated from Ohio Wesleyan University with a Bachelor of Arts in political science. He then attended Quinnipiac University School of Law and received his Juris Doctor in 1988. He continued his study of the law, first at the National Criminal Defense College and second, at Temple University Beasley School of Law, where he earned a Master of Laws in 1995.
Michael Van Der Veen Religion
He has not revealed his religious beliefs.
Michael Van Der Veen Wife
Der Veen is married to a woman known as Marion. There is no public information about her. The couple has two daughters and reside in Chester County, Pennsylvania.
Michael Van Der Veen Attorney
Michael is an attorney who was admitted to the bar in 1995. He is a member of the bar in Illinois, Pennsylvania and New Jersey and is also the treasurer of the Philadelphia Trial Lawyers' Association.
He specializes in personal injury plaintiff and criminal defense and handles cases involving construction accidents, sex offenses, forgery and fraud, car accidents, murder, white-collar crimes, slip-and-falls, DUI, medical errors, drug offenses, truck accidents, vehicular homicide and product liability.
He has been named to the Pennsylvania Super Lawyers list for 13 consecutive years and serves as an independent legal expert for print and television news media.
Some of the highlights, as per his website, of legal excellence include: · A $31.5 million judgment for a client who was rendered paraplegic in a motor crash
A $10 million settlement for child run over by a tractor-trailer, also involving work with the U.S. Department of Immigration
A $10 million judgment for an injured bicyclist
A $4.8 million judgment for an injured bicyclist
A $4.25 million jury verdict in Federal Court for a man rendered tetraplegic in a crash with a tractor-trailer
A $3.25 million jury verdict for a nurse who suffered a mild traumatic brain injury when a dump truck crashed into her
A $1.65 million settlement for a man injured in a car crash
$1.4 million recovered for the widow of a pharmaceutical executive killed in a high-speed motorcycle crash
A $1.375 million settlement for a 24-year-old man who sustained a head injury after the car in which he was riding in was hit by a SEPTA bus
A $1.35 million settlement benefiting a young prize fighter hit by a drunk driver
Michael Van Der Veen Trump Lawyer
Michael is one of Donald Trump's lawyer's who represented him on the senate impeachment trial. On February 13, 2020 during the debate on whether witnesses would be called to testify about Trump's mindset during the Jan. 6 Capitol attack, his suggestion that he would seek to depose at least 100 people at his office drew audible, bipartisan guffaws from the room.
"None of these depositions should be done by Zoom. These depositions should be done in person, in my office in Philly-delphia."
After the laughter he appeared confused saying; "I don't know how many civil lawyers are here, but that's the way it works folks. I don't know why you're laughing. It is civil process. That is the way lawyers do it."
Trump lawyer Michael van der Veen: "None of these depositions should be done by Zoom. We didn't do this hearing by Zoom. These depositions should be done in person, in my office, in Philadelphia." pic.twitter.com/iArWQkGlgi

— USA TODAY (@USATODAY) February 13, 2021
Michael Van Der Veen Sued Donald Trump
According to Law and Crime, Michael T. Van Der Veen had sued then President Donald Trump in August 2020, alleging in federal court that his role in undermining the U.S. Postal Service (USPS) and baseless claims of mail-in voter fraud would disenfranchise Pennsylvania citizens.
He sued Trump and U.S. Postmaster General Louis DeJoy on behalf of Melvin Johnakin, an independent candidate for the U.S. House of Representatives.
The complaint alleged that DeJoy and Trump had "taken actions in the form of operational changes which will result in widespread, multiple-day delays in mail delivery and deprive Pennsylvania voters of the fundamental right to vote and have that vote counted."
Describing DeJoy as a "Republican Party megadonor," van der Veen took also aim at Trump's promulgation of false conspiracy theories that were designed to damage public's confidence in the integrity of voting by mail.
"These actions also arise in an environment subject to repeated claims by President Donald J. Trump that voting by mail is ripe with fraud, despite having no evidence in support of these claims, and lawsuits filed by the Trump campaign to stop mail-in voting in states such as Nevada and Pennsylvania."
The suit was settled as part of an agreement preventing USPS from implementing many of the proposed changes that could have affected mail delivery.
Michael Van Der Veen Net worth
His actual net worth is unknown.
Michael Van Der Veen Twitter
He has no Twitter account.