The world of fitness and nutrition never runs out of diet schemes every now and then. Choosing the best diet trend to follow can make you feel dizzy.  What to choose? No carbs? No fat? No Sugar? Or No food at all? There are so many options to choose from. The choice is all yours.  One of these many diet programs is the DASH diet.
What is the DASH Diet?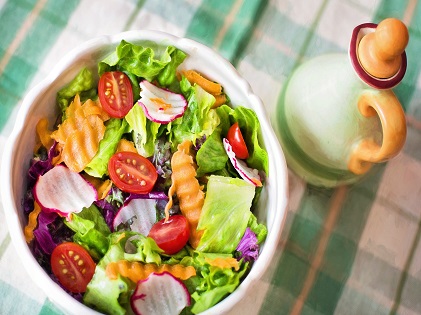 DASH (which stands for Dietary Approaches to Stop Hypertension) is in eating style that was developed in the 1990's. This is an outcome of the collaboration of the National Institute of Health and the United States Research Center with the aim of finding the correct and helpful eating lifestyle for adults with hypertension.
What Foods are Included in the DASH Diet?
DASH diet focus on eating foods that include fruits, vegetables, low fat to non-fat dairy products, beans, fish, poultry, whole grains, nuts, and vegetable oils. In the DASH diet, sugar and sodium intake are limited as well as food that is rich in tropical oils such as coconut oil, fatty protein, and full-fat dairy.
What are the Health Benefits of the DASH Diet?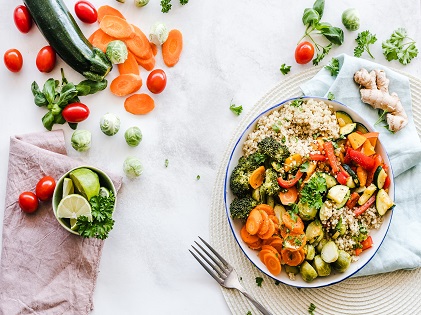 But what are the benefits of using DASH diet as an eating style? Below is the list of its significant health benefits.
a. Using DASH as an eating lifestyle can significantly reduce blood pressure. If you follow DASH eating rules you can see notable effects even in just two weeks. It will make your blood pressure drop to significant points.
b. The DASH diet can surprisingly help improve your bone strength. It also prevents osteoporosis. This is because if high calcium intake from different dairy-rich products and green leafy vegetables.
c. By following the DASH diet, you can be lower the risk of having cancer because of the high intake of fresh or frozen fruits.
d. The balanced food intake when following the DASH diet can lead to reduce metabolic disorders such as diabetes and cerebrovascular disease. This is due to low consumption of fat, leading to an increase in the substitution of carbohydrates that are converted into simple sugars. Through this, there is a significant decrease of LDL cholesterol in the blood.
e. The DASH diet lowers the risk of gout as it reduces the level of uric acid.
What are the Cons of the DASH Diet?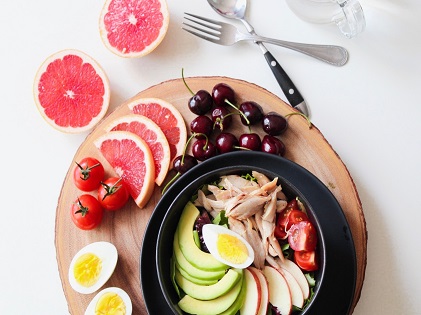 The Center for Disease and Control reported that an average American can consume about 3,400 mg of sodium every day. This is one of the biggest cons in maintaining the DASH diet because this seating style recommends a huge cut of your salt intake. And since every American diet and food comes from heavily processed products, this is way too challenging since processed foods are restricted. And even if you can challenge yourself on not eating a processed food, the salt shaker is just way too tempting.
Another con of the DASH diet is that it is expensive. Maintaining fresh fruits and fresh vegetables can be quite pricey and what is worse is that they can go bad immediately. Of course, there are canned substitutes or preserves but they are loaded with sugars and sodium. A typical DASH diet menu is with low-fat dairy products, plenty of green leafy vegetables, fruits, and whole grains. For example, a typical DASH lunch is with the following; spinach leaves, sliced pear, mandarin sections, almonds mixed together as salad with red wine vinaigrette which is to be eaten with a reduced-sodium wheat cracker and one cup of milk. The DASH diet has no convenient food substitute, making it harder to maintain and need a lot food tracking.
The DASH diet may sound very healthy because it offers a variety of benefits but remember it is not for everyone to take. Keep in mind that the DASH diet is NOT primarily developed for weight loss. Though this may cause a dramatic weight loss to the one embracing it, it is because of its balanced diet and significant decrease of salt and sugar intake. Remember, one diet may be good for one person but may not be good for you. It is best that you seek advice from a nutritionist or a primary care doctor to talk about what is best for you.
In the end, we are responsible for choosing what is best for us. There are a lot of fad diets being introduced nowadays. Most of these diets are getting extreme – from cutting back foods to eating nothing – which can be dangerous to one's health.