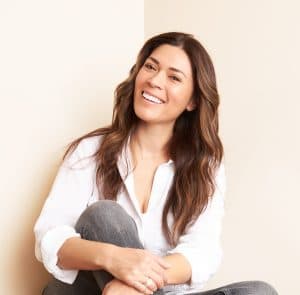 Nicole Leal Biography
Nicole Leal is an American hairstylist, Makeup Artist, Color Expert, and Educator. She is a hairstylist and education director at Nine Zero One salon.
Nicole Leal Age
Leal's age is unknown.
Nicole Leal Husband
Nicole is married to Josh Sep who is a Los Angeles photographer. The couple celebrated their wedding anniversary on April 14, 2020. She posted a photo of their wedding on her Instagram with the caption;
"A year ago today we had our dream wedding AND the most epic time celebrating with our closest friends and family 💍 We've experienced so much in our first year and there's no other person who continues to teach me to always try and stay patient, keep a smile on my face and not to forget that life will always be an adventure ❤️ I love you @joshsep and our lil' @smokeymezcal 😻 Really wish we were all dancing under the rain again 🥳 #chaosmeeetsluxury"
Nicole Leal Hairstylist
Nicole is a hairstylist and educator. During her senior year in high school she went through cosmetology school. She began teaching hair and make-up for Sebastian International. She later got the opportunity o travel all over the world creating innovative coloring techniques for the Official Team Of Wella Hair Care Professionals for "Wella Incorporated". She is also a contributing beauty consultant for various publications and industry websites such as Teen People and Behind The Chair.
She is a team member at Nine Zero One Salon in West Hollywood, California. She shares her expertise and knowledge by creating an advanced haircare curriculum and implementing the best education program for new stylists at Nine Zero One.
Nicole Leal Rebel Wilson
Nicole is Rebel Wilson's friend and hairdresser. The two met while Rebel was appearing in 'Bridesmaids'. Nicole said that at first she afraid to meet her as she thought she would be mean.
"She came to me to get her hair and makeup done and I was told she was an Australian comedian and immediately I thought she was going to be so mean to me and I was so frightened to meet her–[but] she was the kindest person."
Their friendship began to blossom when Wilson was on 'Pitch Perfect' and even took her to Australia where she met her family.
"She took me to Australia with her and I got to meet her family and I just knew that she was a solid, normal individual and just so kind to people. Our friendship flourished after that. She is more family than a friend and we have such great conversations together about what is going on in our lives and what's personal."
Wilson revealed that she was the one who asked Leal to hangout first. "It's always weird to go from hairdresser-client to friends. I think it was me that said, 'Oh do you want to grab a drink after work or something like' that cause I really had no friends. She's so genuine and heartfelt and when she gives me advice it's from the heart and she doesn't have any vested interest in my career. She's just an awesome person."
Nicole Leal HGTV
Rebel Wilson helped renovate Nicole Leal's home on HGTV's Celebrity IOU. Leal bought her Burbank, California home using her savings but hasn't been able to finish remodeling the front and backyard. The Scott's brother made a special area for Leal's to entertain friends outside and also a space for a grill, and even included a pool that can be used year-round.
Rebel said she chose Nicole as she was her first American friend ever.
"I chose Nicole because she's my first American friend ever," Wilson said. "I just remember thinking 'wow, this girl's really nice, chill and normal.' She saved up all her money to buy this house and has nothing left for the outside. To give back to her in this way is just incredible. I was just always brought up being grateful and giving back to people. I'm so happy we can do this for Nicole and her family."
Nicole Leal Instagram