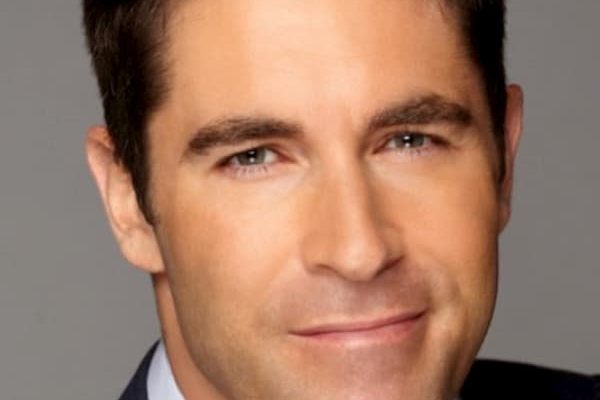 Rob Schmitt Biography
Rob Schmitt is an American media personality serving as a prime-time host on Newsmax TV. He previously anchored the "Fox & Friends First" morning show and was a co-anchor for Fox Nation.
Rob Schmitt Age
He was born on August 13, 1983 in Carmel, Indiana.
Rob Schmitt Education
He graduated with a B.A. from Indiana University Ernie Pyle School of Journalism.
Rob Schmitt Parents
He is the son of Farzaneh and Robert Schmitt. His mother's family immigrated from Iran in the early 1970s. His parents met in Cincinnati and got married in 1976.
Rob Schmitt Wife
As of 2020 Rob's marital status is unknown as he keeps his personal life private.
Rob Schmitt Fox News
Schmitt joined FOX News Channel's (FNC) in June 2016 where she served as co-host of FOX & Friends First (weekdays 5-6 AM/ET) alongside Jillian Mele.
While at the network he served as a general assignment reporter and a guest anchor across FNC's weekend programming.
Prior to joining Fox News Channel, he served as an anchor for WNBC-TV (NBC 4) in New York. He previously worked as an anchor and reporter for CBS2/KCAL9 (CBS) in Los Angeles, CA, and began his career at WPLG-TV (ABC) in Miami, FL.
Rob Schmitt Newsmax
In September 2020 Rob joined Newsmax TV as a prime-time host during weeknights.
Schmitt said, "I'm extremely excited to join Newsmax, an independent news network on a strong growth trajectory, at this incredibly important time. News has never mattered more. This coming election will certainly be the most important in my lifetime."
Christopher Ruddy, Newsmax Media CEO, said, "Rob has the kind of journalistic credentials and positive reputation we look for here at Newsmax and our viewers will be well-served by his honest reporting."
Rob Schmitt Instagram
Rob Schmitt Twitter