Actors have an inconsistent schedule, various jobs that they have to multitask at, changing their schedule just for an audition that they surprisingly get called for, and facing rejection at most times. And when they do get the role, at times they have to work a lot in terms of their body shape and the way they look simply so that they look exactly or somewhat like the characters. That is what the life of actors looks like. It might seem somewhat unusual to you but that is how it works.
Just What the Character Needed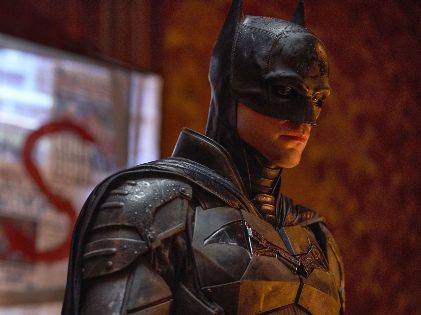 Certain roles require actors to reshape their bodies so that they look exactly like the character. Robert Pattinson was not the only one who had to undergo a strict diet plan with several other body fitness techniques that made him look like the character of The Batman. There are several other actors that too had to face a similar situation are Taylor Kitsch, Chris Hemsworth, and Anne Hathaway who underwent weight loss for the roles.
In a recent interview, Robert shared that he had to go through a tight diet schedule to get a leading role in "The Batman" as the Dark Knight. For his role, he had to leave off processed meat, alcohol, and fried food and had to eat so much boiled fish that he had enough of it for a lifetime. The reason being fish was consumed in such an amount is because it is commonly used for muscle-building diets since it is rich in protein and healthy fats. However, eating it every day can be very boring.
Dwayne "The Rock," Johnson said that it has been years since he started eating salmon despite getting tired of having it but he has to continue eating it only because it's healthy.
Protein Powered Meals
During the interview on Demand Entertainment, he shared that he never wishes to see a piece of white fish with only lemon. He informed the Insider's Jacob Sarkisian that he was consuming foods that had a lot of protein such as oatmeal with protein powder and canned tuna even though they were dull and dry.
Pattinson jokingly shared with the reporter that he was not actually working to get the role of Batman. With his bland diet, extreme training, and the film's schedule, Pattinson was utterly worn-out by the time the shooting of the film was done.
Robert shared with On Demand Entertainment, his training routine for the movie. He said it took him a while to accept his role as a superhero shape and started loving his training sessions after a little over six weeks. Pattinson had earlier condemned Hollywood for forcing male action stars to reshape their bodies for getting a particular role and even jokingly said in an interview with GQ in 2020 that he will never agree on working out for the movie.
In a recent interview, he revealed that the role helped him in accepting his body fitness and was highly encouraged by Marvel stars Chris Evans, Robert Downey Jr., and Chris Hemsworth. During the interview, he said that taking control over his physical transformation excited him. He further stated that it is all about going beyond his boundaries and building up to the extent that he felt justified to the physicality required.
Training Schedule
Pattinson's training schedule involves bodyweight workouts, weight training, and boxing drills. His trainer mainly focused on cardio, bodyweight, and weightlifting circuits. The circuit training started off with five-minute cardio followed by bicycle crunches, dumbbell side-bends, double crunches, and superman holds.
He also had to do a lot of boxing which he did not usually do in his gym workout since it enhances cardio and builds the upper-body strength. He was also required to go for a 3-6 mile run, four times a week to boost his cardio and did a military-style sandbag workout as well. The workout included lunges, squats, and sprints and holding a large bag of sand.
It seems like Pattinson had to work a lot and give up on certain kinds of food that made him successful in getting the role and we think he did a good job in looking similar to his character. After all, the dedication and hard work had to pay off in the end!