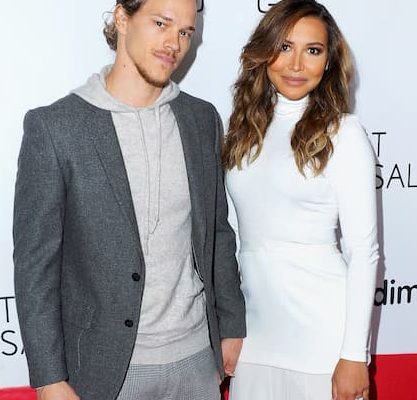 Ryan Dorsey Biography
Ryan Dorsey is an American actor known for his appearances on Vampire Diaries, Ray Donovan and Shameless. He is the ex-husband of Naya Rivera and the father of her son.  Naya went missing on July 8, 2020 after she went for boat riding with her son on California's Lake Piru.
Ryan Dorsey Age
Ryan was born on July 19, 1983 in Charleston, West Virginia, USA.
Ryan Dorsey Height
He stands at a height of 5 feet 10 inches tall.
Ryan Dorsey Education
He attended Riverside High School where he played both basketball and football until he suffered an injury. He later joined Western Carolina University for his freshman year with plans to major in theatre. He dropped out after only a semester though and moved back home to West Virginia.
Ryan Dorsey Actor
While in high school Ryan was encouraged by a man named Ron Reedy, who is an industry professional from Hollywood, and had taken over the theatre program at Riverside High School, where Ryan attended school, to audition for a production of Ayn Rand's Night of January 16. He became interested in acting and when he joined college he planned to majoring in theatre although he dropped after only one semester. When he moved back home to West Virginia, together with his friends they started making their own films.
Ryan later moved to New York City and was accepted into an acting conservatory at The New York Conservatory for Dramatic Arts.
Ryan Dorsey Movies and TV Shows
Khali the Killer as Axel
Ray Donovan as Dime Bag
Nashville as Eddie
Colony as Patrick
Major Crimes as Jack Cronin
Pitch as Tommy Miller
The Night Shift as Derrick
The Vampire Diaries as Marty Hammond and Stefan Salvatore
Animal Kingdom as Tommy
Shameless
The Mentalist
You're the Worst
Mob City
Ryan Dorsey Glee
Dorsey did not appear on Glee but his ex-wife Naya played the role of Santana Lopez for all the six seasons of Glee.
Ryan Dorsey and Naya Rivera
Naya and Ryan had previously dated before they broke up and Naya began dating and later got engaged to Big Sean. After she split from Big Sean she reconciled with Ryan and went on to marry in Mexico in July 2014.
In November 2016 Naya filed for divorce from Ryan but a month later they called off the separation.
In Late November 2017, Naya was arrested and charged with domestic battery after Ryan alleged she had hit him in the head and face during an altercation over their child. She was later released on a $1,000 bond. In January 2018 the domestic battery charge was dismissed following a request from Ryan who "notified both the prosecution and the defense counsel that he was no longer seeking prosecution and has confirmed he was never at any time injured by the conduct of Ms. Rivera."
In December 2017 Naya re-filed for divorce which was finalized on June 14, 2018.
Ryan Dorsey Son
Ryan and Naya have one son together known as Josey Hollis Dorsey born in September 2015.
Naya Rivera Missing
On July 8, 2020 Naya Rivera was declared missing after her four-year-old son Josey was found alone on a boat on California's Lake Piru. Naya had rented a pontoon boat and were swimming together. After the boat was overdue for return, staff found Josey on board, but not Naya. According to the Ventura Sherrif's Department, Naya's son was wearing a life vest, but Naya was not as a second life vest was found inside the boat.
A search and rescue dive team and helicopter equipped with a drone both assisted in the search on Wednesday, but Naya has still not been found. Fillmore Police Department suspended the search for the night, but plan to resume again on Thursday.
Ryan Dorsey Instagram
Ryan Dorsey Twitter