Having a strong immune system is essential to have a healthy body. This is all the more true in a pandemic situation like now. While having nutritious food is the key to ensuring this, do you know that there are a lot of foods that you could experiment upon for your daily dose of vitamins rather than sticking to the conventional foods? For instance, Vitamin C, which is known to boost immunity against cold and flu-like symptoms, are found in several fruits and vegetables. However, the common choice is orange. But in this article, we go on to explore seven other fruits and vegetables that have an ample dose of Vitamin C to support your body.
Guava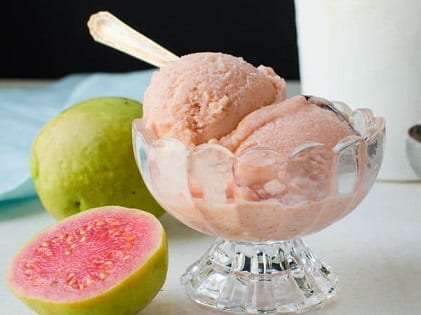 Found in all the tropical countries, Guava is one of the fruits that is the most abundant source of vitamin C. It contains more than four times the amount of vitamin C in an orange. Therefore it is a must-have in your diet if you are looking to improve your immunity and build resistance against common pathogens and flu infections. You can consume the fruit in its raw form, or make a juice of it without sugar, add a tinge of salt and sprinkle a bit of chili powder to give it a tangy, sweet, spicy drink.
Green Chilli pepper
While this spicy vegetable is never in the list of favorites, did you know that it can improve your skin texture, immunity, and eyesight? Rich in beta-carotene green chili pepper is also a great addition in the diet of those trying to control their blood sugar levels.
However, make sure you do not overcook it, or store it in a damp open space. Green chili pepper loses the goodness of vitamin c when exposed to heat, air, or light.
 Brussels sprouts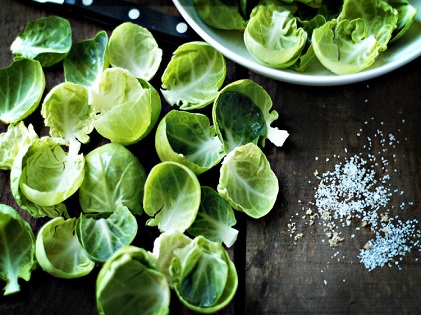 Rich in fiber, potassium, minerals, and vitamins, the brussels sprouts are a must add in your diet if you want to detox your body naturally. It is known to boost immunity, help you have a positive mood, and reduce inflammation. These small cabbage-like buds are great for weight loss as they have low-fat content and have very few calories. However, make sure not to overcook the brussels sprouts while adding it to your meal. That's because it wears out the vitamin c when you cook it.
Cantaloupe
This low-calorie fruit is a great way to beat the heat and has been a hot favorite among people on a diet. It is a fruit with an abundance of nutrients, including Vitamin and C, potassium, and niacin. Besides building a strong immune system and lowering blood pressure, it is also an effective remedy for kidney stones.
Potato
This tasty vegetable that is almost everyone's favorite is rich in Vitamin C. While most people believe that potato is unhealthy and should be cut off from your diet, remember it is rich in Vitamins C and B6. Besides that, it is also a great source of other nutrients like phosphorous, manganese, and niacin.
Research evidence suggests that around 150 grams of potatoes can help you meet 90% of your every day Vitamin C requirements. Besides that, it is also an excellent remedy for fighting a cold. So, make sure you include some potatoes in your diet!
Kiwi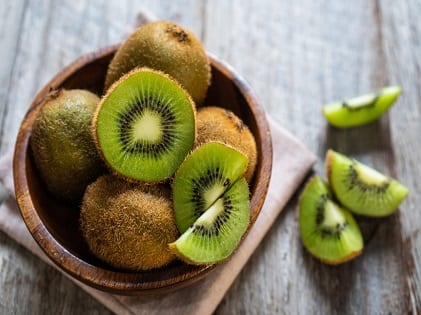 Famous as the Chinese gooseberry, Kiwi is proven to be effective in reducing oxidative stress. Besides that, it is rich in Vitamin C as it has more of this nutrient than an average orange. So, if you're trying to fight the common cold or boost your immune system, it is always better to pick a Kiwi over any other fruit.
Tomato
Besides being an abundant source of lycopene that helps boost your skin health, tomato is also a rich source of vitamin C. A regular-sized tomato can give your body around 28% of it's every day vitamin c requirements. All you need to do is chop in a few pieces of tomato and add it to your salad, or whip out a juice and drink it as a refreshing afternoon drink. Did you know that sun-dried tomatoes have more vitamin c than an average-sized orange?
Do remember that cooking reduces the Vitamin C contents in these foods. So try and consume them in their raw form as far as possible.