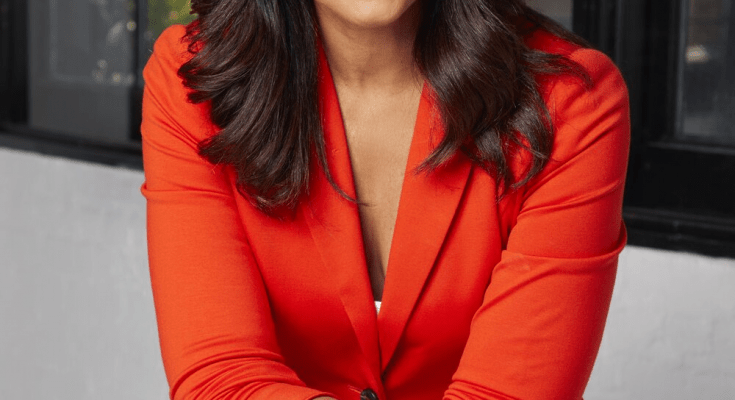 Soledad O'Brien Biography
Soledad O'Brien is an American broadcast journalist and executive producer. She has been the host for Matter of Fact with Soledad O'Brien, since 2016, a nationally syndicated weekly talk show produced by Hearst Television. She also co-anchored CNN's American Morning from 2003 to 2007, and was the anchor of CNN's morning news program Starting Point from 2012 to 2013. In 2013, she became special correspondent on the Al Jazeera America news program America Tonight, and is also a correspondent on HBO's Real Sports with Bryant Gumbel.
Soledad O'Brien Age
She was born on September 19, 1966 in Saint James, New York
Soledad O'Brien Height
She stands a height of 1.65m tall.
Soledad O'Brien Education
O'Brien graduated from Smithtown High School East in 1984. She attended Radcliffe College from 1984 to 1988, starting as pre-med and English and American literature, but left to take a job at WBZ-TV. She went back to school while pregnant with her first child and received her degree from Harvard in English and American Literature in 2000.
Soledad O'Brien Parents
She is the daughter of Edward Ephrem O'Brien, a mechanical engineering professor at Stony Brook University, and Estela O'Brien, a French and English teacher at Smithtown High School West.
Her parents were both immigrants and met while they were students at Johns Hopkins University in Baltimore, Maryland. Her father is from Toowoomba, Queensland, in Australia and is of three quarters Irish and one quarter Scottish descent. O'Brien's mother is from Havana, Cuba, and is of Afro-Cuban descent. When she was 14 years old, she came to the United States, sponsored by Oblate Sisters of Providence of Maryland.
Interracial marriage was illegal in Maryland before 1967, so in 1958 O'Brien's parents married in Washington, D.C., where marriage laws were less restrictive. The newly wedded O'Briens then moved to Long Island, to the town of St. James.
Her parents died in 2019.
Soledad O'Brien Siblings
O'Brien is the fifth of six children, all graduates of Harvard College. Her siblings are law professor Maria Hylton (born 1960), GE corporate lawyer Cecilia Vega (born 1961), businessman Tony O'Brien (born 1962), who heads a documents company, eye surgeon Estela Ogiste (born 1964), and anesthesiologist Orestes O'Brien (born 1967).
Soledad O'Brien Husband
In 1995, O'Brien married Bradford "Brad" Raymond, co-head of investment banking at Stifel.
Soledad O'Brien Kids
She has four children: two daughters, Sofia (October 2000) and Cecilia (March 2002), and twin sons Charles and Jackson (August 2004).
Soledad O'Brien CNN
In 2003, O'Brien joined CNN as the co-anchor of the network's flagship morning program, American Morning. In 2007, she moved to CNN's documentary division, where she primarily worked on Special Investigations Unit and In America. From 2007 to 2013, O'Brien hosted a number of CNN documentary shows, including the Black in America series, the Latino in America series, and numerous Special Investigations Unit episodes. From 2012 to 2013, she anchored CNN's Starting Point; and, in 2013, she established the Starfish Media Group production company, which has produced segments for CNN, HBO and Al Jazeera America. O'Brien was also hired by Al Jazeera America in 2013 as a special correspondent to the network's America Tonight.
O'Brien began her career at KISS-FM in Boston, Massachusetts as a reporter for the medical talk show Second Opinion and of Health Week in Review in 1989. In 1990, she was hired as an associate producer and news writer for Boston's WBZ-TV station. She then worked at NBC News in New York City in 1991, as a field producer for Nightly News and Today, before being hired at San Francisco's NBC affiliate KRON in 1993, where she worked as a reporter and bureau chief and co-hosted the Discovery Channel's The Know Zone. Then, in 1996, O'Brien returned to New York to host MSNBC's new weekend morning show and technology program The Site. Although The Site was cancelled one year later, she continued to work as a reporter and anchor for a number of shows, including MSNBC's Morning Blend and NBC News' Weekend Today until 1999, when she was named permanent co-anchor of Weekend Today.
Soledad O'Brien Hearst TV
In September 2016, O'Brien became a host of the Hearst Television show, Matter of Fact with Soledad O'Brien; in addition to its broadcast availability, it is carried by FYI (American TV channel) on Sunday mornings (a network Hearst partly owns).
Soledad O'Brien Salary
O'Brien currently earns a salary of $3 million per year.
Soledad O'Brien Net Worth
Her net worth is estimated to be $8 million.
Soledad O'Brien Instagram
 

View this post on Instagram

 
Soledad O'Brien Twitter