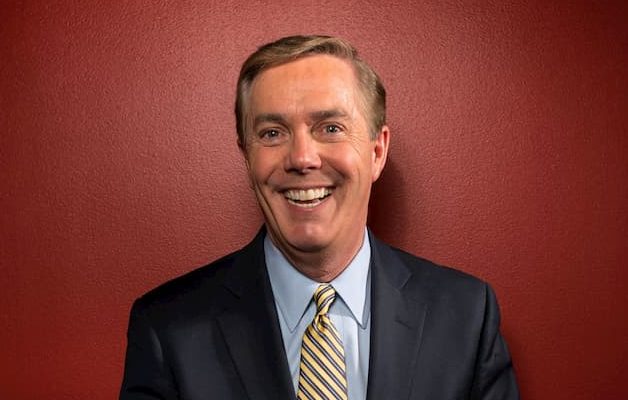 Steve Scully Biography
Steve Scully (Steven L. Scully) is an American media personality serving as a senior executive producer and political editor for the C-SPAN television network. He previously served on the board of the White House Correspondents Association for nine years.
Steve Scully Age
He was born on September 17, 1960 in Erie, Pennsylvania, U.S.
Steve Scully Height
Steve stands at 6 feet 1 inch tall.
Steve Scully Education
He holds a Bachelor of Arts degree in communication and political science from American University in Washington, D.C. During his degree, he completed a study abroad program at the University of Copenhagen. He earned a Master of Science degree in journalism from Northwestern University's Medill School of Journalism in 1984.
Steve Scully Parents
Steve is the son of Hubert L. "Hoot" Scully and Elizabeth Jane North "Betty" Scully. He has 15 siblings, including five sets of twins. He is the 14th child of the family.
Steve Scully Wife
Steve is married to Katie Scully born; Kathryn Reim, She is a nurse working at Inova Fairfax Hospital. She earned her BSN nursing degree from Villa Maria College and later earned her MSN in critical care nursing in 1992 from Georgetown University. In 2017 she completed the American Board of Perianesthesia Nursing Certification for CAPA.
Steve Scully Children
Scully together with his wife are parents to Mary Cate, Daniel, Cristen, and Natalie Scully. Mary Cate, is a former athlete and is part of the U.S. Navy. Daniel is a student at Penn State University and has interned at the U.S. House of Representatives and CNN.
Their daughter Natalie Cathleen Scully was adopted in 2008 as Steve was preparing for President George W. Bush's exit interview when he and his wife were informed about the child up for adoption by the agency.
They have two children who tragically passed away. Their daughter Carolyn born on October 29, 1993 passed away in February 1994 of sudden infant death syndrome (SIDS). Their son, Jack, was stillborn on August 29, 1996.
Steve Scully Journalist
Steve began his career in journalism as a weekend newscaster on WAMU, the American University-based radio station in 1981-82. He later joined WSEE-TV as a reporter and anchor until 1983. After completing his studies in 1984, he returned to WSEE. He then joined WHBF-TV in Rock Island, Illinois as a Washington, D.C.-based correspondent. In 1986 he joined WHEC-TV in Rochester, New York, as a correspondent covering business, politics and local government.
Steve Scully C-SPAN
Scully serves as a political editor, senior executive producer and host for the C-SPAN television network. He joined C-SPAN in 1990 as a political editor and White House producer. Since 1991, he has been responsible for coordinating campaign programming for C-SPAN, C-SPAN.org and C-SPAN Radio.
He served as a host of C-SPAN's morning call-in show, Washington Journal. He also served as the egular Sunday host of Washington Journal. He also hosts and moderates a number of other C-SPAN programs, including Newsmakers, Road to the White House, and In Depth on Book TV. In addition, he appears n C-SPAN Radio's Washington Today on Sirius XM Radio.
He previously served as president of the White House Correspondents' Association.
In January 2013 he joined the University of Denver and Cable Center as the Amos P. Hostetter Chair. He taught a distance learning course on media, politics and public policy issues via a cable television connection between Washington, D.C., University of Denver, Pace University and George Mason University. The class aired on C-SPAN and C-SPAN3, and was streamed via the C-SPAN website. He taught the course at the University of Denver until 2011.
Steve Scully Net worth
He has an estimated net worth of $3 million.
Steve Scully Suspended
On October 15, 2020 Steve was suspended by C-SPAN after he admitted to lying about his Twitter being hacked when he was confronted about a questionable exchange with former Trump aide Anthony Scaramucci. Before he was suspended he was to moderate the second debate between President Donald Trump and Democrat Joe Biden, which was canceled after Trump would not agree to a virtual format because of his COVID-19 diagnosis.
C-SPAN said Scully confessed to lying about the hack on Wednesday. "He understands that he made a serious mistake. We were very saddened by this news and do not condone his actions."
What Was Steve Scully Tweet – Steve Scully Anthony Scaramucci
His tweet read, "@Scaramucci should I respond to trump."
Scaramucci is a former Trump communications director who has since become his critic. Scaramucci replied to the tweet, "Ignore. He is having a hard enough time."
Steve Scully Hacked
After the tweet created controversy, he claimed his Twitter account had been hacked. C-SPAN released a statement that read;  "Steve Scully did not originate the tweet and believes his account has been hacked. The Commission on Presidential Debates has stated publicly that the tweet was not sent by Scully himself and is investigating with the help of authorities. When additional information is available, we will release it."
Steve Scully Lied
Scully admitted to lying that his Twitter account was hacked. This was after he tweeted Scaramucci, a former Trump communications director and now a critic of the president asking if he should respond to Trump who had criticized him as a "never Trumper." He said after he saw his tweet had created controversy, "I falsely claimed that my Twitter account had been hacked."
He said he had been frustrated by Trump's comments and several weeks of criticism on social media and conservative news outlets about his role as moderator, including attacks directed at his family.
"For several weeks, I was subjected to relentless criticism on social media and in conservative news outlets regarding my role as moderator for the second presidential debate, including attacks aimed directly at my family. This culminated on Thursday, October 8," Scully wrote Thursday, "when I heard President Trump go on national television twice and falsely attack me by name. Out of frustration, I sent a brief tweet addressed to Anthony Scaramucci. The next morning when I saw that this tweet had created a new controversy, I falsely claimed that my Twitter account had been hacked. These were both errors in judgement for which I am totally responsible. I apologize."
Steve Scully Joe Biden
Steve interned for Joe Biden who at the time was the Senator for Delaware. He also worked for Senator Kennedy and was involved in his ill-fated campaign in 1980.
Steve Scully Political Party
Scully has not publicly revealed his political affiliation; it is not clear whether he is a Republican or a Democrat. He revealed he grew in a family where his mother was a Democrat and his father a Republican.
Steve Scully Twitter