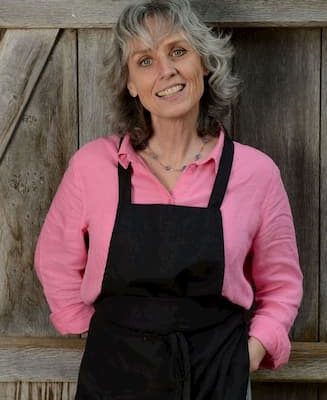 Suzie Fletcher Biography
Suzie Fletcher is a Master English Saddle Maker and leather expert. She appears on The Repair Shop on BBC1. In the show, the experts take precious family heirlooms and possessions and restore them to their original state and fantastic glory.
Suzie Fletcher Age
Her actual age is unknown.
Are Steve and Suzie Fletcher Twins?
Suzie is a sister to Steve Fletcher but they are not twins. The two appear on The Repair Shop. Steve is a horologist, specialising in watch and clock repair. The Clock Workshop has been in the Fletcher family for three generations as their grandfather opened it in Oxfordshire in 1910.
Suzie Fletcher Husband
Suzie was married to an American and the couple lived in America but after her husband died she returned to the UK. She has described him as a "brawny" man who was "incredibly strong both physically and mentally" who worked as a heavy-equipment machine operator.
During an interview with Radio Times, she revealed that he died of pancreatic cancer. "He wasn't the type to rush to the doctor, so by the time he was diagnosed with pancreatic cancer, it had already metastasized and there was no chance of him surviving. It was eight months from that diagnosis to him passing away."
Suzie Fletcher Leather Restorer
Fletcher is a master saddle maker and leather expert. She is a member of the Society of Master Saddlers. She also specializes in the restoration and repair of saddles, leather goods and solid leather furniture from the workshop based in Oxfordshire.
Since childhood, she has been an avid rider and she was drawn to an Equestrian based trade. She was determined to become a Master. In 1975 she began training with Ken Langford, Master Saddler and former president of the Society of Master Saddlers. She then spent 2 years at Cordwainers College in London. Upon completing her college training she continued her formal apprenticeship under several Master Saddlers. She learned the fine art of harness making.
She soon moved to the USA, settling in Colorado. Her work came from all over the USA and she acted as the authorized USA repair person for known saddle makers in Walsall, England.
She later returned to the UK settling in Oxfordshire. She has a workshop where she carries on the traditional saddlery skills which she acquired through generations of English Master Saddle Makers. She specializes in saddle making, especially for women, saddle repair, overhaul and retrofitting of saddles people presently own. She also offers repair and restoration for leather good and solid leather furniture.
Suzie Fletcher The Repair Shop
Suzie appears on The Repair Shop on BBC1 alongside Jay Blades, Steven Fletcher, Will Kirk and Lucia Scalisi. She joined the show at the beginning of season two. This was after she decided to return to the UK after the death of her husband.
"While making arrangements to move home my brother Steve would Skype me regularly as he always did and told me he was involved in this new BBC TV show called The Repair Shop.
Every time he called he looked to be having such a good time I jokingly said, "If they need anyone to do leather I'm your gal." I really was joking but after several phone calls and a lot of reassurance from Steve, I agreed to give it a go and joined the team at the beginning of season two. I'm so happy I did as this is one of the most enjoyable things I've ever been involved with it's also helped me through some very dark days."
Steve and Suzie Fletcher about to head off and sign some books! #TheRepairShop #WDLW pic.twitter.com/eiVIcExaY6

— The Repair Shop (@TheRepairShop) July 25, 2019
Suzie Fletcher Instagram
Suzie doesn't have an Instagram account.