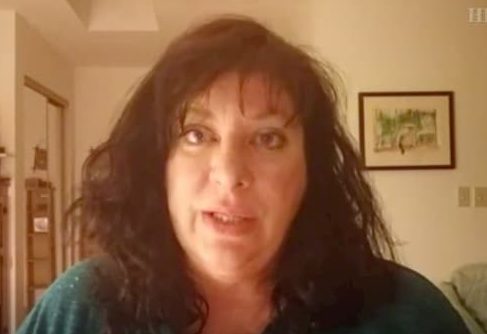 Tara Reade Biography
Alexandra Tara Reade is an American freelance writer and victim rights activist based in California. She is a former staff assistant to Joe Biden from 1992-93 when he was a senator for the US state of Delaware. She has accused Joe of sexual assault.
Tara Reade Age
Tara is 56 years old.
Tara Reade Education
Tara graduated from Seattle University Law School.
Tara Reade Husband
tara is married, although there is no public information available regarding her husband.
Tara Reade Daughter
Reade is a mother to one daughter known as Michaela.
Tara Reade Career
According to her now-deleted website, Tara became a professional model and actress at the age of 17. She performed at theatres such as Will Greer Theatricum, the Celtic Arts Theatre, The Globe Playhouse in LA.
She was accepted to be an intern for then-congressman Leon Panetta, during her college time, and worked as a political operative in campaigns and a legislative assistant for then-senator Joseph Biden.
She later moved to Seattle WA where she worked as a Victim Advocate for the King County Prosecutor for three years. She served as a General Manager at Santa Cruz Chamber Players. She also works for creative writing projects. Her recent project was "The Last Snow Tiger."
Tara Reade Allegations
In March 2019 Tara accused Joe Biden of touching her inappropriately. She told The Union that while she was working for Joe in his U.S. Senate office and was in her mid-20s. She alleged that Joe touched her several times making her feel uncomfortable.
"He used to put his hand on my shoulder and run his finger up my neck. I would just kind of freeze and wait for him to stop doing that."
She left the company in August 1993. She alleged that she was fired from Biden's office after a staff argument over the suggestion she serve drinks at an event. Tara claimed that Biden wanted her to serve because he liked her legs. She said she learned this through his staff's argument. Reade opted against serving drinks, a move she believes sidelined her career.
Tara Reade Sexual Assault
In March 2020 while appearing on The Katie Halper Show Tara expanded her allegation towards Biden. She claimed that Biden assaulted her in spring 1993 in a basement area of the Capitol while she was dropping off a gym bag with him.
"He just had me up against the wall. I was wearing a shirt and a skirt but I wasn't wearing stockings. It was kind of a hot day. And I was wearing heels and I remember my legs had been hurting from the marble of the Capitol, walking on it. So I remember that kind of stuff. I remember it was kind of an unusually warm day. And I remember he just had me up against the wall and the wall was cold. It happened all at once. The gym bag, I don't know where it went. I handed it to him. It was gone and then his hands were on me and underneath my clothes. And then he went down my skirt, but then up inside it and he penetrated me with his fingers. And he was kissing me at the same time and he was saying something to me."
She added that she can't remember everything Joe said but she remembers a couple of things. "I remember him saying first before, like as he was doing it, "do you want to go somewhere else?" And then him saying to me when I pulled away, when he got finished doing what he was doing and I pulled back and he said, 'come on man, I heard you liked me.'"
She previously did an interview on the New York Times where she said that she made harassment complaints to Marianne Baker, Biden's executive assistant, and two of his top aides, Dennis Toner and Ted Kaufman, without getting into specifics. She added that after they did nothing she filed a written harassment complaint with "a Senate personnel office."
Tara Reade Joe Biden
Joe Biden has not directly commented on the issue but his deputy campaign manager, Kate Bedingfield told the Times that the incident did not happen and the claim is untrue.
"Vice-President Biden has dedicated his public life to changing the culture and the laws around violence against women. He authored and fought for the passage and reauthorization of the landmark Violence Against Women Act. He firmly believes that women have a right to be heard — and heard respectfully. Such claims should also be diligently reviewed by an independent press. What is clear about this claim: It is untrue. This absolutely did not happen."
Tara Reade Mother Larry King
Reade had said that her mother had called into Larry King's show although she said she did not remember the date of the show. In April 2020 a 1993 video emerged that appears to show the mother of Tara Reade on CNN's "Larry King Live" where she talked about "problems" her daughter faced.
The Intercept first reported that an unnamed woman from San Luis Obispo, Calif., called into King's show and said, "I'm wondering what a staffer would do besides go to the press in Washington? My daughter has just left there, after working for a prominent senator, and could not get through with her problems at all, and the only thing she could have done was go to the press, and she chose not to do it out of respect for him."
In an interview Tara confirmed that her mother called but didn't talk about the sexual assault, she got into the harassment.
"She called him, I think, 'a prominent senator. She didn't get into the assault, she got into the harassment. She said my daughter was sexually harassed by a very prominent senator, and then they retaliated and fired her."
Tara Reade Photos 1993