At the start of every year, most of us develop the natural urge to push our resolutions or develop new ones. The annual renewal of these resolutions implies that we make concerted efforts to improve ourselves. Some of most the common resolutions include the target to eat healthier, sleep better, work out, be more responsible and accountable to our loved ones, and meet professional targets. Surprisingly, the interest and passion with which we pursue our intentions at the very beginning of the New Year somehow die down with time. It's just because we're human and we tend to slip from where we think we should be. Thanks to apps these days that make the task of sticking to our resolutions easy. If you haven't checked out these apps yet, it's time you make your life, and the year better.
ThinkUp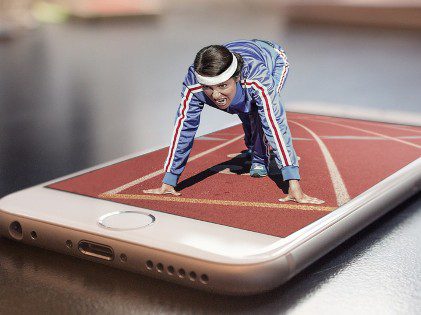 Once you install this app, practicing affirmations will become easier than ever. Now personalize all such affirmations, life goals, set notifications, and even add music in a jiffy using it. Whether it's life goals – like motivation, health, and self-esteem – or even life, relationships, and stress levels – this app helps you choose any 5 affirmations for free. So you need to do this for at least 21 days, the minimum time that you need to set a new habit.
Motivation Daily and Positivity
This new app from Murray Newlands is what you need to boost your daily dose of motivation, and that too in a streamlined, simple format. The author-in-charge or motivational speaker has created all the quotes that would get you stimulated quickly, especially when you feel lazy. It is particularly helpful when working in the gym, giving any presentation at work or in college, or any other task that requires attention.
Productivity Challenge Timer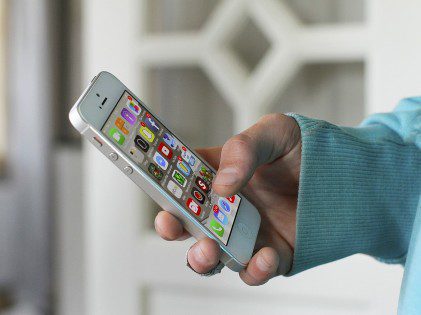 Smartphones are indispensable these days, so it's obvious you get addicted to your phone. Have you ever found yourself playing Candy Crush during working hours? Checking out videos when a class is in progress? Well, this app is the solution for you as it works in the best possible ways to keep you off your phone. From tracking your work habits to even ranking you, Productivity Challenge Timer is a reliable add-on in life. You can start as an unrepentant slacker and gain prestige as the productivity patterns get better. As you progress, keep setting unlimited tasks that earn you tons of stats, helping you keep track of your progress levels.
The Rock Clock
Fans of Dwayne (The Rock) Johnson can rejoice, thanks to the highly motivational app called The Rock Clock. It's a tad funny and comes with amazingly unique features. Right from the beginning, the app sets the day using a motivational message as an alarm, without the snooze button. Basically, the Rock never snoozes! You can customize your alarm and set the clock likewise to wake you up when Rock wakes up. So, it should not be a problem to get closer to your idol. Also remember, it never lets you skip a gym day!
Forest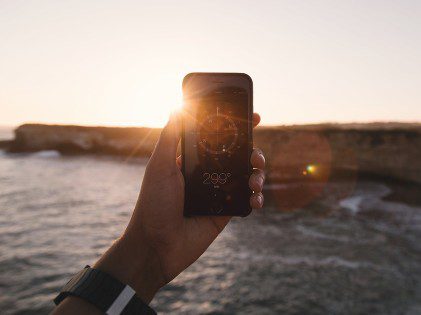 The nature lover in you would love this app. In fact, it is helpful to work on your concentration level. It lets you plant a virtual tree which you can then start watering and nurturing, but not by using the phone for the time that you had pre-set. Using the phone will actually cause the tree to die! So whether or not you stay focused, you'll certainly get the required dose of motivation to stay away from your phone.
Gratitude Journal
This is indeed one of the most positive and effective apps to get you into writing mode. It works by simply rewiring the brain in flat five minutes every day, where you document things in a journal. What will you write? Things that you're grateful for every single day! Research in the field of psychology shows that thoughts you focus on become highlighted and prominent inside your mind. So the more grateful you are, the more grateful you feel. The best way to utilize the benefits of this app is for you to try it out and check for yourself.
Perhaps, no one thought that apps can change our functioning manifold, but this is the reality. How about getting started then?