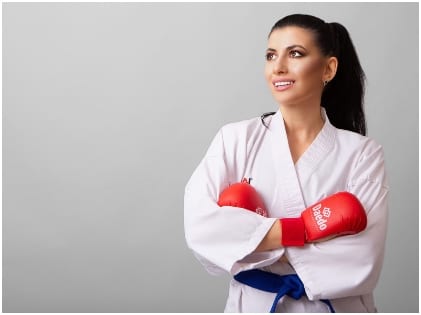 Have you ever contemplated practicing kickboxing before? If not, it's never too late. You can start now. Punching things is the best stress buster ever. Secondly, there are plenty of kickboxing classes available online which you can sign up for. After all, you start your sessions directly from your room.
Kickboxing is popular for having a host of benefits. You challenge your endurance by combining cardio and strength training. You bring almost every muscle of your body into play, improving your speed, agility, and flexibility. By the time each workout session gets over, you will have an incredibly satisfying feeling. Below is the list of the best kickboxing classes you can attend online in 2021.
Sobekick Digital: Best For Beginners
This Miami-based gym and has quite a good fan base. With the help of their digital membership, you can start practicing from anywhere that's comfortable for you. There are live as well as on-demand classes available, and you can sign up for them. With Sobekick, you can get involved in almost all kinds of boxing or other identical workouts. The sessions range from circuit training to a popular form of martial arts, Muay Thai.
What makes it stand out? It is the Swat and Box class that indeed makes Sobekick Digital a fantastic platform to be a part of. It simplifies the fundamentals of boxing and kickboxing and prepares an easy format for all beginners. All in all, Sobekick Digital can be a great experience for you if you have never tried kickboxing before. Once you learn the basics, you can go ahead and experiment with various classes and pick up your favorite. You have a free trial for three days, and then you would have to pay $29 every month.
FitOn: Best Free Platform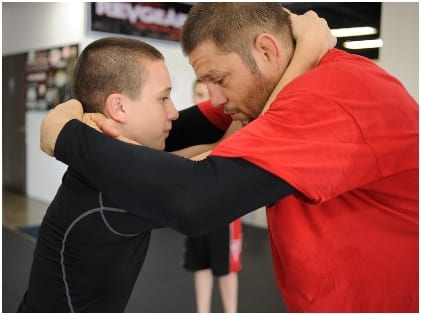 One of the most attractive factors that make it a favorite with many is that you won't have to pay a single penny to enroll. If you have a free app for fitness, would you let go of the opportunity, especially when there is no catch? From boxing to Pilates to HIIT, you have so much to choose from.
A majority of these classes don't require you to have any equipment. The duration of the drills is about 30 minutes, and you can feel that energy inside you. Celeb trainers conduct the workouts that you come across on this platform. Now, that's another strong reason why FitOn has uncountable subscribers. If you want free and still get a taste of kickboxing, FitOn is what you need.
Rumble TV: Best For All Levels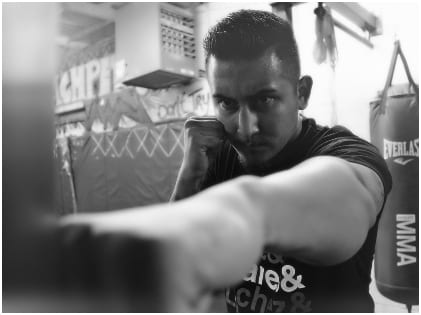 From running workouts and strength training to boxing and HIIT, Rumble TV offers you almost everything. That makes this a favorite boxing studio in all of New York City. Boxing lovers can enroll for both lives as well as on-demand classes. The instructors embrace a professional approach to conduct classes and go to any length to motivate you to give your best.
Every day, you have new classes coming up, and you are bound to feel all charged up! Never worry if there is no boxing gear at your place. You only need your body weight and a few weights to participate in the workout sessions of Ruble TV. The sound effects here are incredible, which would be enough to energize you to climb to the extreme levels. The trial period is for a week. Post that, you will be required to shell out $29 every month.
FightCamp: Best Overall
If you want to follow a kickboxing regimen religiously from your home, then probably nothing beats FightCamp. Though there are no live classes like the others, the number of on-demand classes is more than 400. From a 15-minute introduction session to expert-level classes spanning almost an hour, you get almost everything you need on this platform.
Of course, you don't require any equipment at home to practice their workouts. However, there are certain packages available that help you transform your room into a DIY boxing gym. All the necessary equipment is available at FightCamp. Nothing is free here, and that's a reminder. For membership, you will have to pay $39 per month.
These are a few of the best that you can consider. If you have long been waiting to get a taste of kickboxing, dive in without further ado.