Staying fit is almost as hard as getting fit, and for some people, they get stuck at the 'getting' part. What with fitness presenting such a challenge to most of us, we all wonder what the secret is to that lifestyle where exercise is simply a way of life. For some people, walking to the stores or walking the dogs or getting up to do yoga at 5 am is simply part of their day. And for others, it's a mission just to roll off the couch or out of bed. Here's a couple of exercise tips gathered in one convenient place to help you make the most of your fitness journey!
Consistency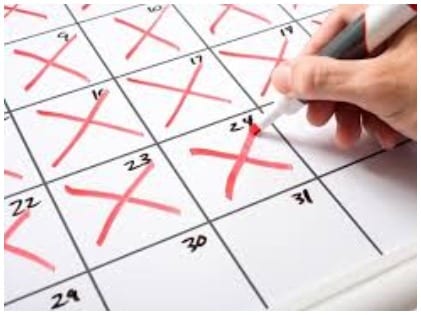 You don't need to be a fitness expert to know that committing to whatever changes you make in your exercise or diet is going to bring you results in the long run. Commit to the exercise you want to do and ensure that you always have a set time you do it at. The pounds will begin to slide off even if it does take a long time. The truth is that no exercise regime in the world will give you results if you don't stick to doing it religiously.
Effective Workouts
The top three suggestions on how to get fit have strength training sessions twice a week and 60 minutes of cardio a day or incorporating HIIT in your workouts. These three ways are the best ways to lose weight fast and effectively. When it comes to cardio, any activity like dancing, walking, or running is an exercise for the heart. You can cut the 60 minutes exercise into two 30 minute sessions or even three 20 minute sessions. Whatever works for your lifestyle and will have you maintain consistency!
Realistic Goals
Striving for perfection is not the way to go about your fitness goals. If you want to lose 10kgs in one month, you need to realize that this is not realistic and that you probably won't stick to your routine because you won't be meeting your goals. Similarly, don't try to run 5km, if you know you can only manage 2km. Even small goals that are achievable are way better than big goals that aren't even practical.
The Buddy System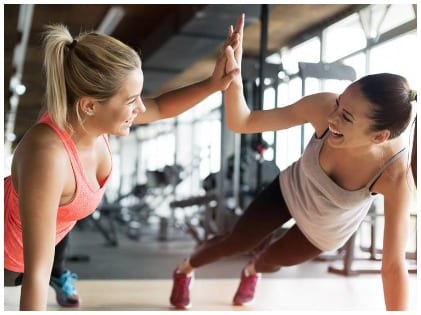 Making connections with others who are like-minded in their fitness goals is a great idea. Find relatives and friends that you trust and that are reliable to join you on your health journey, Getting healthy together means you have someone to share the ups and downs with, and they can also act as a source of encouragement when you feel like giving up. Exercising together is also great because you wind up enjoying the workout and even pushing each other as you train!
Find a Plan That Fits
Finding a plan that fits your current lifestyle is better than altering your lifestyle to follow a workout routine. If you don't have access to certain things, don't use them in your fitness plan. You will just wind up frustrated that there are exercises in your routine that you can't do yet, and you will wind up postponing the entire workout. Instead, design fitness workouts according to the time, space, and facilities you have access to. Even simply having floor space is a start as you can put together a great bodyweight workout that doesn't require any equipment! If you have the equipment, choose exercises that use that equipment specifically.
Pay Attention to Your Body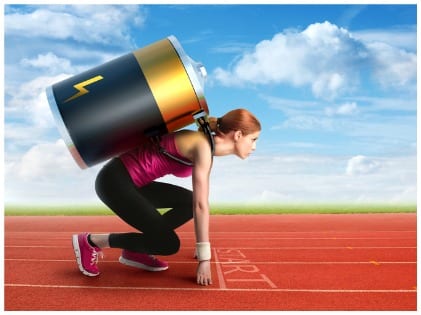 It's important to choose the time of the day when you are energetic to workout. Since everybody is so different, this will change from person to person. Knowing your high energy time will help you structure your workout and get more out of it. After all, it's pointless simply scheduling your workout at a time when everyone else is doing it only because they are if you won't be able to give it your all!
Make your fitness a priority and stop shifting it out of the way. These tips can only help you achieve your body goals if you put them to use. Learn how to put an end to excuses and start putting your health ahead. It's the best thing you can do for your body and for the ones you love! Life is a whole lot better to live if you have a healthy body to live it with!