Success is a word that has become a by-word in our world today. Almost everyone wants to become the epitome of success. However, some fail to realize that there is no easy path to achieve it. It takes a clear vision, guts and iron-clad determination to achieve all of your heart's desires.
Feeling demotivated that you can't achieve your dreams? Here are movies that will spark your desire to dream bigger and aim higher.
3 Idiots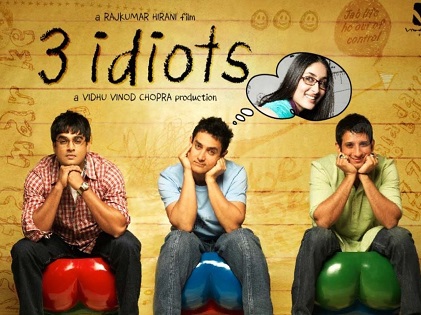 Are you experiencing difficulties in your studies? Is the goal of finishing your academic journey becoming more and more distant? The Indian film "3 Idiots" is a surefire way to remind you of what teaching and learning are all about.
The story revolves around three friends (Rancho, Farhan, and Raju) who are pursuing their studies at the Imperial College of Engineering. Rancho is truly interested in engineering and mechanics. His two friends, however, are of a different situation. Farhan has taken engineering in order to please his father (while placing his desire to study photography in the backburner). Raju, on the other hand, has decided to take up the course to gain a chance to get his family out of poverty. Everything changes when Rancho decides to intervene.
The movie, all in all, teaches us several very important life lessons. Learning is not all about rote memorizing and repetition of concepts; rather, it is the hands-on application of it in real life. Do what you love and you will never have to work a day in your life. And finally, pursue excellence and success will chase you.
Taare Zameen Par (International Title: Little Stars on Earth)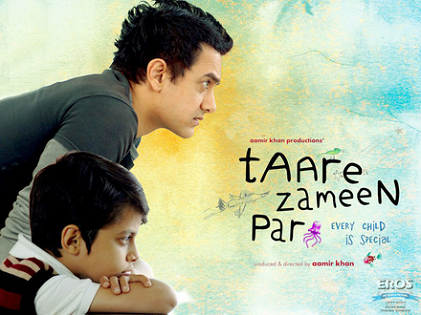 Do you feel "different" from other people? Are you always being compared to someone else? Then, the movie Taare Zameen Par will serve as an eye-opener for you.
The movie focuses on Ishaan Awasthi, a boy aged eight years old who has an intense hatred for school. The reason why? He has difficulty in all the subjects which leads to him being mocked and teased by both his instructors and classmates. Adding to Ishaan's problems is the constant comparison by his father to Yohaan (Ishan's older brother who happens to be an accomplished student).
He was sent to a boarding school far from home because his father, Nandikishore Awasthi, was desperate to "fix" him. There, Ishaan suffers once more and succumbs to feeling afraid, isolated and depressed despite having made a friend there who tries to defend him. Finally, when a new teacher becomes a part of the faculty, Ram Shankar, things change for him. He is able to determine the cause of Ishaan's academic difficulties (it being dyslexia) and provide coping techniques for the boy to overcome it. At the closing of the school term, Nikumbh organizes an art fair, with a painting contest open to the school staff and students alike. In the end, Ishaan's artistic abilities are made known to everyone after he is declared as the event's winner.
The film teaches us that being different is not "bad". In fact, variety is what makes life worth living.
Facing the Giants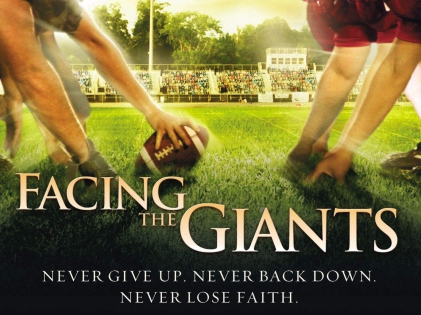 Do the circumstances in your life seem dire? Are you facing a seemingly insurmountable obstacle at present? The film Facing the Giants will teach you to trust in divine intervention.
Its story revolves around the life of Grant Taylor, a football coach at the Shiloh Christian Academy. Having to yet post a winning record on his six-year stint as coach, Grant is once again confronted by other challenges. Due to his performance as a coach, the players' parents begin to talk about replacing him. Not only that, his home is in a sorry state. Adding to his concerns is his wife's inability to have a child (which is due to him).
This situation forces Grant to spend a night in prayer and the study of God's Word. He comes up with a radical philosophy in coaching which includes him praising the Lord, no matter what the results of each game are. In the end, Grant's problems are resolved. Instead of being fired from the school, he receives a considerable salary raise. A parent, who was thankful to Grant because of his improved relationship with his son, gives the coach a new pickup truck in secret. The team school wins the state championship. His wife, Brooke, got pregnant. But the greater blessings were yet to come. Two years after the events, the couple has another baby and the school team manages to win their second state title.
The movie is a striking reminder of how faith in the Divine has the ability to change one's life forever. It also shows the power of never giving up and dreaming big, despite the circumstances you are given.