Summer is right here and that means it's barbeque time! Dig out those tongs and invite your friends and family to come over during the evenings. Just sitting at the corner on the terrace or veranda with beers, and having smoked-filled gardens for company can actually be quite relaxing. Imagine the first steak that hits the coals as you keep chatting with your favorite company! There are plenty of choices you can have at your disposal while your barbeque is set right.
It All Comes Down To Preparation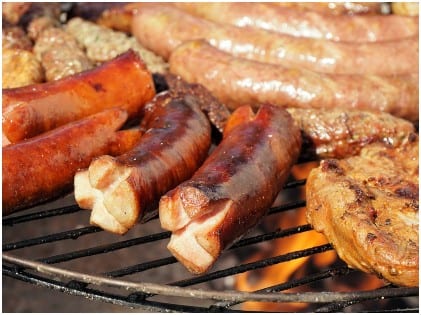 Remember that you must work out the exact quantity of meat that you need. Try thinking of a lamb skewer, a burger, or even a sausage. If there are extras, utilize them throughout the week for a quick and easy mid-week meal. Since burgers and fishes can rot after some time, you can however keep the chops, steak, and chicken.
Similarly, skewers and sausages will come in handy for kids. Additionally, kids also love the idea of garlic, thyme, lemon, and chicken sausages. The more the crowds, the better you can experiment with cheese, pies, salads, and cold meats. However, nothing will taste good if you don't keep the sides and condiments ready. Ideally, there are BBQ staples that you should have- like peppercorn sauce for the steaks, mustard, and horseradish, to name a few.
Tools Are Musts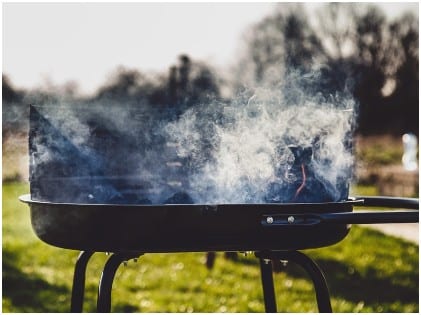 To take the next step from a beginner to a seasoned barbeque chef, don't forget to have some basic tools handy. For example, the temperature probe is truly an investment that you can use for outdoor cooking as it might prove hard at times to decipher whether the meat has been thoroughly cooked or not. Then a long-handled pair of tongs can assist you to make the cuts easy and safe. The extra length is only because you need to keep your arms away from the grill, lest you burn your hands!
You can make your own herb brush for adding extra flavors using few select herbs, like thyme, parsley, and rosemary. Just dip the herbs in extra olive oil and brush the meats before you start grilling them. Alternatively, you can use a grilling basket for barbecuing flatfishes, chicken; so that the cooking is evenly done. Barbequed gloves are the final tools that you can stock up in your homes. To keep your hands from the flames, the heat-resistant material will work the best. So now you can move the hot food or pans or even rearrange coals.
Avoid The Fridge Chill
Ensure you take the raw meat or fish out of the fridge at least 20 minutes before you start barbecuing. That way it loses the chill and gets back to its room temperature. In case the meat is quite cold when you place it on the grill, the danger of it burning on the outside before its' cooked thoroughly till the middle remains. This works true for pork, chicken, or sausages mostly. Also, you must do the same for beef burgers and steaks.
Marinate The Meat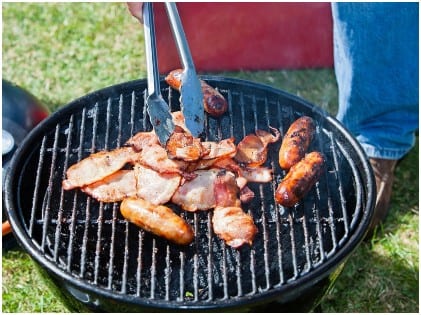 Inject some flavor instantly in the cuts using marinating. If you manage to do that overnight, then the flavors would permeate through the meat. The best thing would be to keep things simple and add a few ready, marinate options in the box. There are a plethora of pre-marinate meats that you can avail of- like, teriyaki beef kebabs, fiery peri chicken drumsticks or wings, BBQ chicken thighs, and so on. The excess marinade should be shaken off before the meat hits the grill, and that too when it contains oil. Even saucy meats are more likely to burn or flare, rending the unwanted bitter, smoky flavor.
Choose Your Charcoal
When cooking wide-ranging meats, use lump charcoals that can light up fast and has a burn time of around an hour or so. On the other hand, briquettes can stay burned for about 3 hours and for a consistent time period, which will help you grill roasting joints. Charcoal that's extracted from oak trees releases very subtle, yet smoky caramel tones, while from the orange wood, you derive a marmalade flavor. Different types of charcoal can infuse varied flavors into the meat.
So if this weekend is set for BBQ, make sure you keep these tips in mind.