Here is a list of 7 most common habits that can cause acne:
1. CERTAIN DIETARY HABITS
For a long time, it was believed that certain food like those that are high in fat (chocolate and fried foods) can directly lead to breakouts. The good news – recent studies have shown that this is not totally true. Studies indicate that foods which cause a sudden increase in blood sugar level such as sodas, white breads and pasta promote cause acne. Some experts also believe that dairy products can increase the chance of developing acne since these usually contain hormones.
2. USING MAKEUP THAT CONTAINS ACNE-PROMOTING INGREDIENTS
Watch out for the most common acne-causing ingredients in makeup which are mineral oil, artificial color, lanolin, petroleum, artificial fragrance and isopropyl myristate. Before buying makeup, check the ingredients carefully and make sure it is non-comedogenic which means it doesn't block pores and cause acne.
3. USING MAKEUP APPLICATORS THAT ARE DIRTY
Aside from ensuring your makeup products do not promote acne, you should also make sure that the makeup applicators you are using are clean and can't cause breakouts. You need to clean your sponges, makeup brushes and other makeup applicators regularly or buy a new one every now and then.
4. OVER-DRYING YOUR FACE
Everyone knows that oily skin promotes acne but over-drying your face irritates the skin. This also causes the skin to produce more oil as a natural way to correct itself thus promoting breakouts. Avoid harsh cleansers and other skincare products that causedryness of the skin.
5. HIGH LEVELS OF STRESS
Stress can have many negative effects on a person's health but most people are not aware that it also increases certain hormones that can lead to breakouts. This is why you need to learn how to properly manage stress. Try meditating or exercising regularly to keep your stress levels controlled. Take a short walk during periods of high stress at the office or take a break and listen to relaxing music.
6. IRREGULAR LAUNDRY SCHEDULE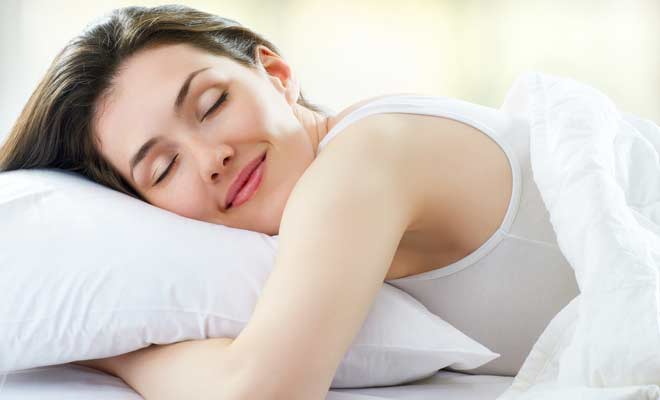 Your laziness in following a regular laundry schedule may be causing your acne. Your face lies on your pillowcase for several hours each day. It also comes into contact with your blanket which can cause acne when these are not regularly cleaned. You should also make sure you are always using clean towels to dry your skin. Otherwise, you could be spreading germs all over your body which can cause acne. Change your beddings at least once a week and use a fresh towel daily or at least every other day.
7. THE USE OF CERTAIN HAIR PRODUCTS
Many hair products can cause acne and most people aren't aware of this fact. Just think about how often your hair touches your face and you will understand how it can promote breakouts. Also, if you don't wash your hair before bedtime, all the hair products are transferred to your pillow. If you are prone to acne, avoid hair products that contain oil, plasticizers and silicones which can clog pores and cause acne when reaching the skin.