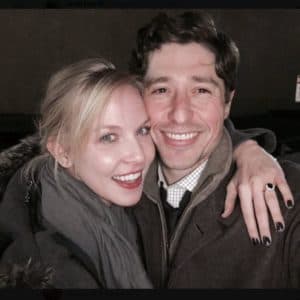 Sarah Clarke Biography
Sarah Clarke is an American community organizer and lobbyist and the wife Jacob Frey, the mayor of Minneapolis, Minnesota who previously served on Minneapolis City Council until his election as mayor.
Sarah Clarke Age – Jacob Frey Wife Age
She was born on January 17, 1989 in Minnesota, USA.
Sarah Clarke Education
She has a Bachelor's Degree in Political Science and Government and History from the University of Minnesota. She acquired her JD from the Mitchell Hamline School of Law in St. Paul.
Sarah Clarke Career
She served as as the Director of Government Relations and Civic Engagement of the Minnesota State College Students Association for two years. She later worked as a legislative assistant for a law firm before beginning her career as a lobbyist in 2014. She served as a lobbyist for the Emerging Workforce Coalition and Better Futures Minnesota.
Since 2016 she serves as the Director of Government Affairs at Hylden Advocacy and Law.
Sarah Clarke Husband
Sarah got married to Jacob Frey on July 2, 2016 at the Minneapolis Event Center. The couple met first met at a high school auditorium that was the venue for Minnesota Young DFL (MYDFL) meeting. They didn't began dating instantly, choosing to stay friends before they became a couple a few years later.
Frey was previously married to Michelle Lilienthal from 2010 to 2014.
Sarah Clarke Baby
Sarah and husband are expecting, she revealed the pregnancy news on her Twitter account, which seems to have been deleted, On May 19 she tweeted; "Is there an appropriate was to announce a pregnancy during a global pandemic? Probably not, but @Jacob Frey &I are happy to share this news with you all."