As my hero and real food champion, Michael Pollan, contends, cooking from scratch is one of the most important things we can do for our health. But, in a world of fancy #foodporn and superstar TV chefs, it might seem that cooking is reserved for the culinary elite. And, cooking healthy? Well, that must be only for those granola crunchers you see on Instagram, right?
No way!
Cooking tasty and healthy meals from scratch is easy and can be super-quick if you're set up and ready to go. The key to success is having your kitchen stocked to rock.
Here's my personal shopping list of basics to help get you off refined and processed crap and into your kitchen whipping up quick and healthy meals that will make you feel great! Are you with me?
1. Quinoa: This super seed is an easy, delicious complete protein that only takes 15 minutes to make. High in fiber and iron.
Use for: Use it in place of rice or pasta and add to salads to make a complete meal. You can even throw some into your soups or wraps!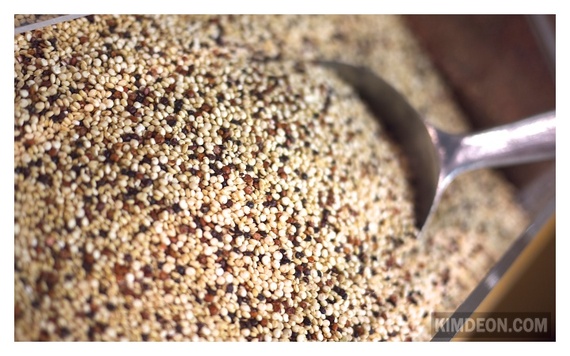 2. Kale: 
Great source of… well, just about everything — 
especially vitamins A, C, K and calcium
 — even essential fatty acids and iron! No wonder they call it a superfood!
Use for:
 Kale is ridiculously versatile. It can be dressed and massaged (yes, massaged. 
Click here to see a quick how-to video
) with olive oil and kept in the fridge for a great salad base throughout the week. Its easy storage makes life so simple. You can also throw it into a soup, bake some crispy kale chips or add it as a side dish.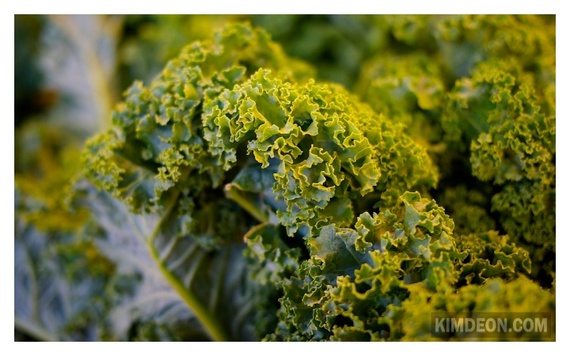 3. Eggs: 
Get eggs that are organic and from pasture-raised chickens. We know eggs are an easy protein, but they're also pretty much nature's perfect food with too many benefits to mention including good amounts of fat-soluble vitamins A, D some B, fatty acids and tons of essential minerals like iodine! Eat the yolks, folks — that's where 
most of the nutrients 
are!
Use for:
 Breakfast, lunches, on top of any salad, scrambled eggs make a fun addition to soups and stir-frys. Sprinkle a bit of salt and pepper on a boiled egg for a quick, portable snack.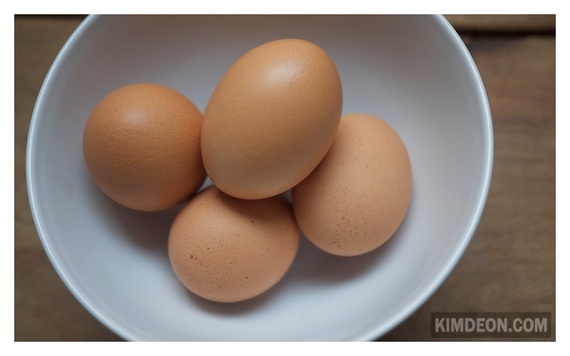 4. Nuts: 
It's important to buy 
raw, unsalted and unroasted to avoid added,
unhealthy oils
 and 
excess sodium
. Nuts are full of healthy heart and 
brain-boosting fats and a good source of protein and tons of vitamins and minerals
.
Use for:
 Eat a handful for a quick snack, add to salads, even crush on top of soups and pastas gives a nice crunch. Mix it up and try all kinds. Don't go overboard though, because they're high in calories. I usually eat a handful or two a day.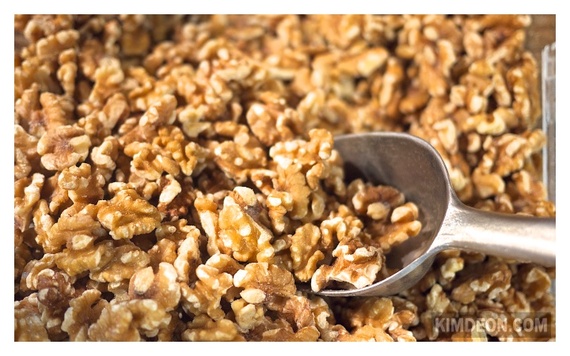 5. Nut butter:
 Organic, sugar-free. As above: great for 
healthy fats, proteins, vitamins and minerals
.
Use for:
 Spread on apples, celery, crackers or bananas, on healthy toast or add spoonful to smoothies.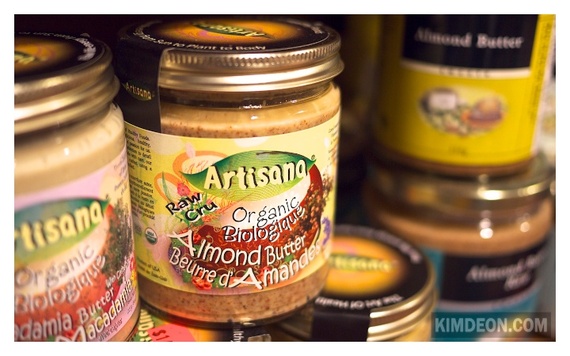 6. Seeds: 
Sesame, pumpkin, hemp hearts, ground flax, chia — unsalted. Seeds are tiny powerhouses of nutrition including healthy fats, proteins, fiber, calcium, and all sorts of other vitamins and minerals.
Use for: 
Salad toppers, add to smoothies, add seeds to almost any dish for added awesome.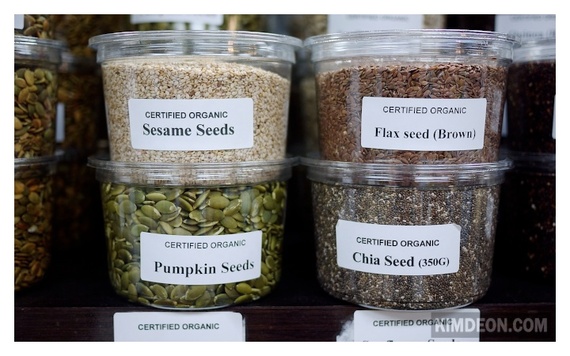 7. Oats:
 Great for fiber and important minerals like manganese and a sustainable energy source to get you filled up and through the morning.
Use for:
 Just pop oatmeal and water/milk on the stove and let it boil while you get dressed. Top with seeds, nuts, fruit, coconut flakes — whatever floats your boat. Great for baking too!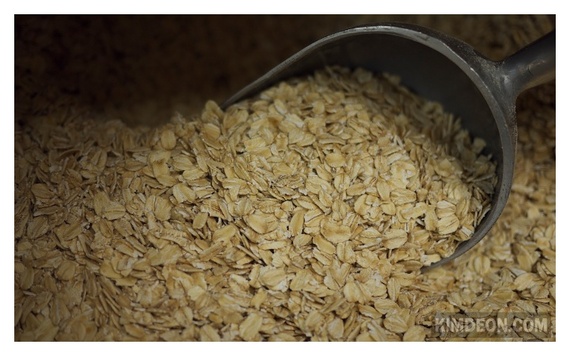 8. Hummus: 
A delicious source of 
protein, fiber and minerals like iron and calcium
!
Use for:
 Hummus is great and easy snack on just about anything (veggies, crackers, baked chips, a condiment on sandwiches. Use it instead of sour cream. Yeah, I said that.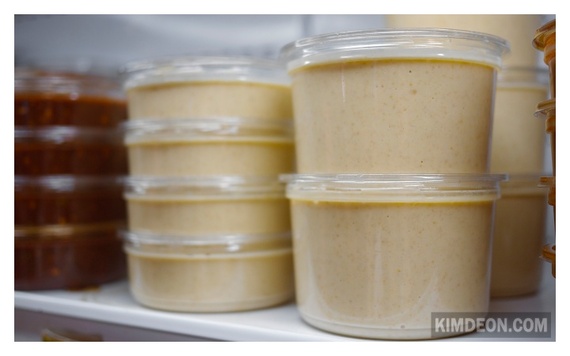 9. Nut milk (i.e., almond/coconut): 
These readily available dairy alternatives are everywhere now and a great source of: proteins, healthy fats and lots of essential vitamins and minerals depending on which you choose. Good if you're avoiding dairy products.
Use for:
 I use this in my smoothies, in my oatmeal and in my lattes.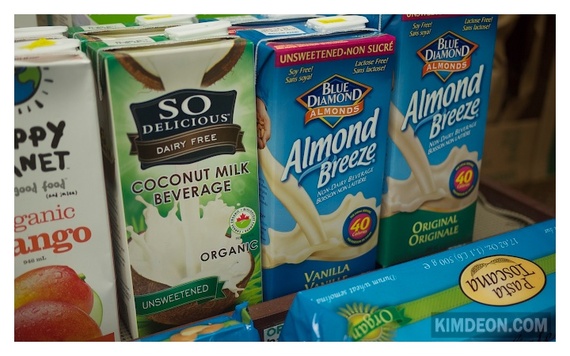 10. Organic boxed broth: 
Sure, it's better to have the homemade stuff hanging around in the freezer, but it's motha-freakin time consuming! Sometime, you just need a box on hand to help start you off. I stick with organic.
Use for:
 When you're crunched for time, a little boxed broth is a simple base for homemade soups and other dishes. We do what we can, right?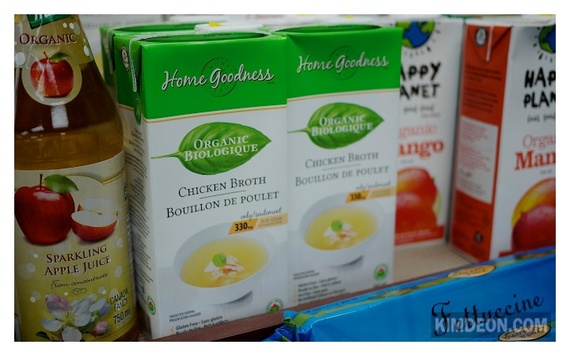 11. Garlic and onions: 
Both are great healing foods. They're antioxidants, anti-viral, 
anti-fungal
 and loaded with vitamin C, among plenty of other vitamins.
Use for: 
I use garlic and onions as a base for almost everything I cook. Just, chop, slice or dice and sauté with a bit of coconut or olive oil for a huge flavor. Yum.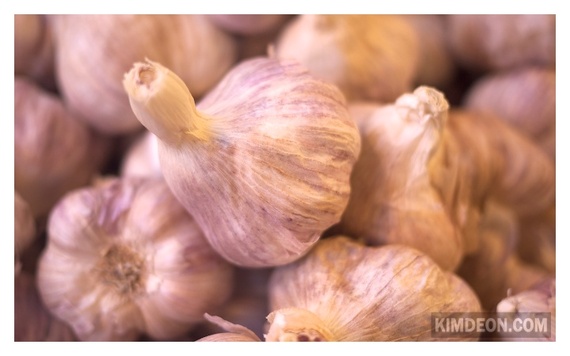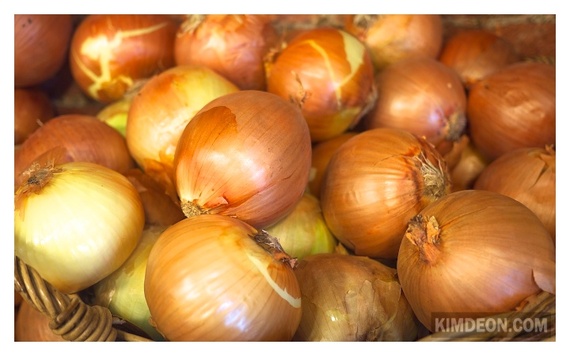 12. Chickpeas or legumes (canned or dried): 
Great for 
protein, fiber, B vitamins and lots of minerals like iron and magnesium
.
Use for:
 salad toppers, mix with veggies and quinoa, combined with grains, like brown rice, makes a complete protein, throw in soup, even make your own hummus!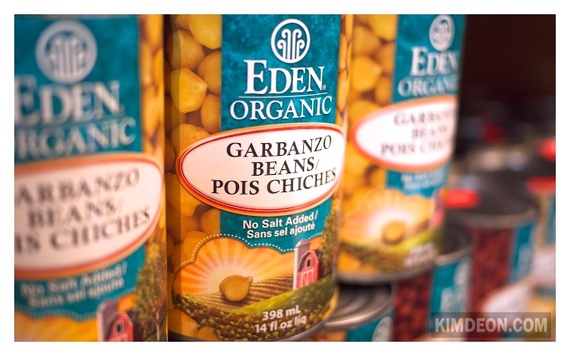 13. Frozen organic berries: 
Obviously, all sorts of micronutrients and anti-oxidants in these little packages of flavor!
Use for:
 I add these to my morning smoothies, you can also do quick stovetop jam/sauce or use as a topping for cereal/yogurt/oatmeal.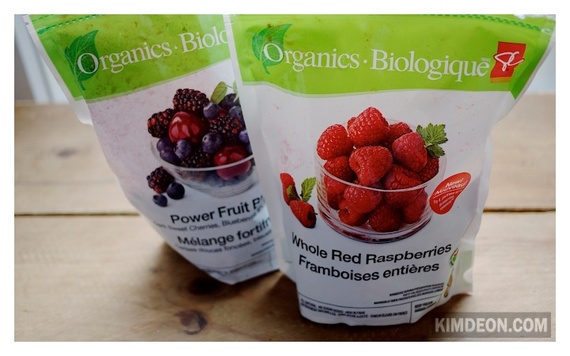 14. Apples: 
Great for their fiber and vitamin C among many other amazing health benefits.
Use for:
 Portable and easy snacks, good with almond butter, great chopped in salads.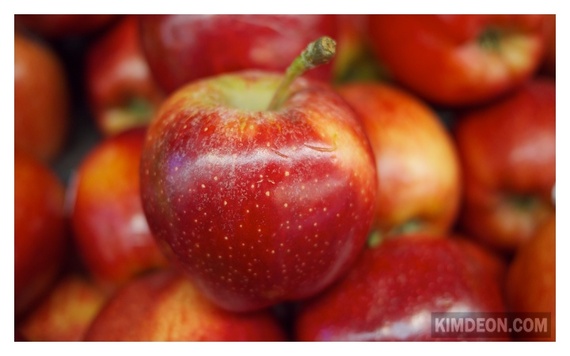 15. Bananas: 
Great source of potassium, B6 and even vitamin C.
Use for:
 A great way to get sweet without adding refined sugar. Add fresh or frozen to smoothies. Tip: chop in half and store a bunch in the freezer for easy use later. Bananas are also a great addition to oatmeal, chia pudding and wheat-free pancakes and of course you can make banana muffins!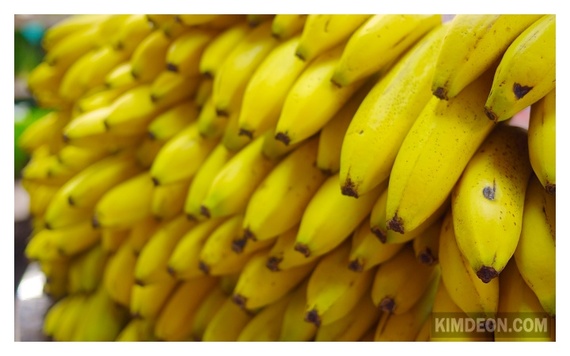 16. Lemons: 
Like all citrus, lemons deserve a major shout out for their vitamin C.
Use for:
 Adding to water for a great detoxifying drink. Add to olive oil for instant homemade dressing, squeeze on top of veggies, fruits and fish for added flavor, use grated lemon rinds in baking or cooking.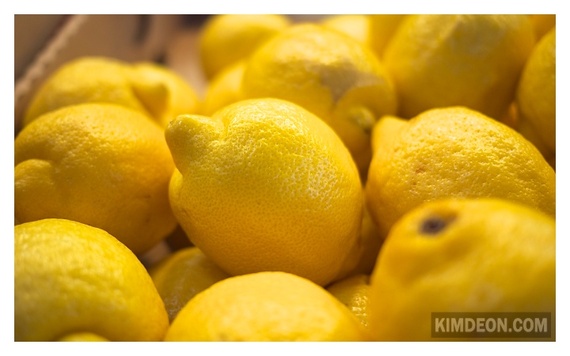 17. Coconut oil:
 Good quality is key: Look for 
virgin, organic and cold-pressed
.
Coconut oil is an easily digestible, healthy saturated fat (MCT) and more stable for higher temp cooking. Don't ever burn your oil!
Use for:
 higher heat cooking, stir-frying, roasting veggies, frying eggs, good for baking plus you can actually use this for all sorts of 
skin and hair care
! I use it as my daily 
body moisturizer
! You won't need anything else, I promise!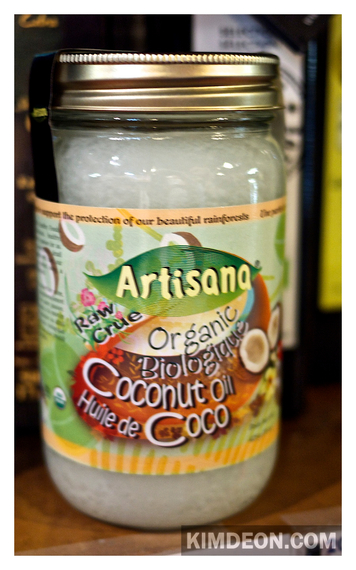 18. Olive oil: 
Same as any oil, aim for: organic, extra virgin, cold-pressed.
Use for:
 this is my go-to for easy-to-make salad dressing, also use for low-heat cooking.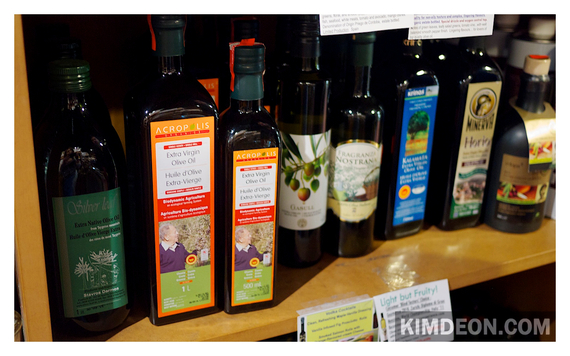 19. Vinegar: 
Balsamic, apple cider, red wine, white wine — pick one and start there!
Use for:
 mix a little with olive oil to make healthy homemade dressings instead of buying 
overly-processed, store-bought salad dressing
, also add a splash to many other recipes to enhance flavour.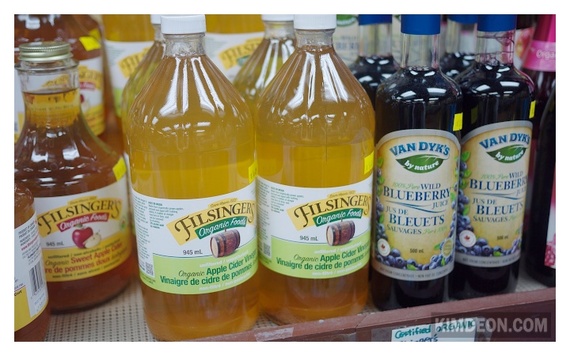 There you go! Some of my essentials to get you up and cooking from scratch in the easiest way possible. Of course you will add a whack of other fresh veggies and fruits, mix, match and do your own thing. It'll be glorious.