These twenty cities make perfect locations for an urban vacation or worthy spots along a road trip. And if you're a few years past your 20s, that's quite alright — you'll love these cities too.
Nashville, Tennessee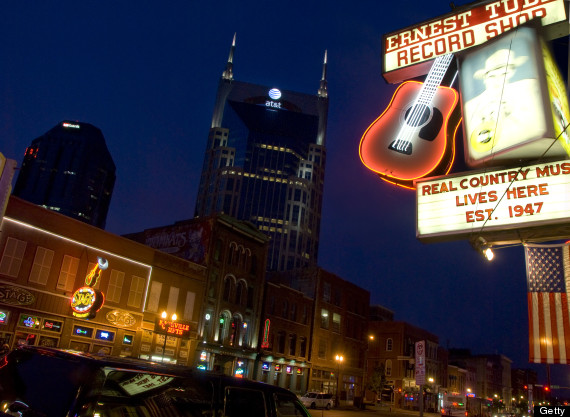 The capital of Tennessee pretty much has it all — gorgeous green space (the Metro Board of Parks and Recreation manages 10,200 acres of land, including 99 parks), urban culture, collegians, and great food. Nashville was named the best city for live music by the Atlantic Cities, making it worthy of its nickname, "Music City". Beyond just being home to the Grand Ole Opry and the Country Music Hall of Fame, the city is known for its jazz scene, music clubs and record stores along Music Row. East Nashville has become a hot spot for the trendy — dare we say "hipster" — set.
Asheville, North Carolina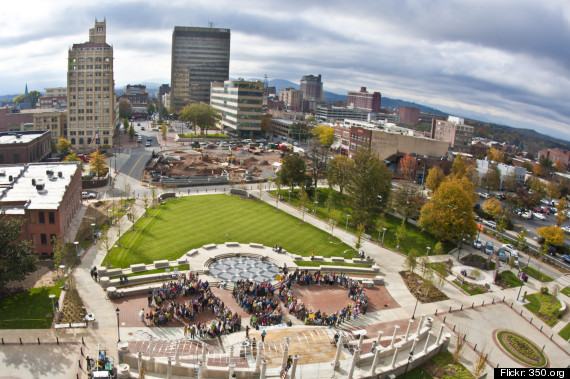 A quirky haven in the midst of traditional (yet very beautiful) Southern towns, Asheville is a hippie capital of the south. The Daily Meal named Asheville the best city in America for locavores, with a thriving local dining culture. Asheville is also known for its live music scene — you can catch indie, folk, country and bluegrass favorites stopping by for show. Surrounded by the stunning Great Smoky Mountains, Asheville has the perfect balance of outdoorsy activity and urban excitement.
Portland, Oregon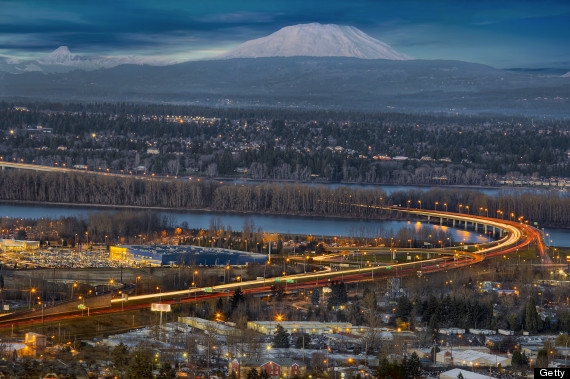 Kind of obvious, but necessary for this list, Portland, Oregon, has long been a hot spot for the young, the artsy and those looking for a good time. Just look at the city's stats. Portland has been named the best city in the U.S. for happy hour, with twice as many happy hours per square mile than New York City. With lots of craft breweries and an awesome bar scene, Portland is also the best beer city in the country.
Denver, Colorado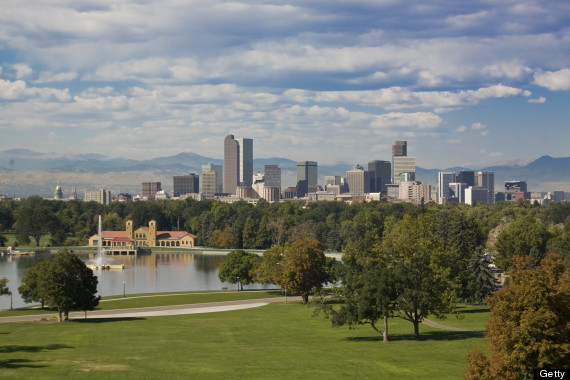 The Mile High City is known for its microbreweries, mountains and, starting in 2014,legal recreational marijuana. In addition to those draws, Denver also has ton of museums, beautiful parks and ample outdoor activity. Definitely check out Boulder, a famously crunchy hippie college town, while you're in the area. It's only a 40-minute drive from Denver.
Kansas City, Missouri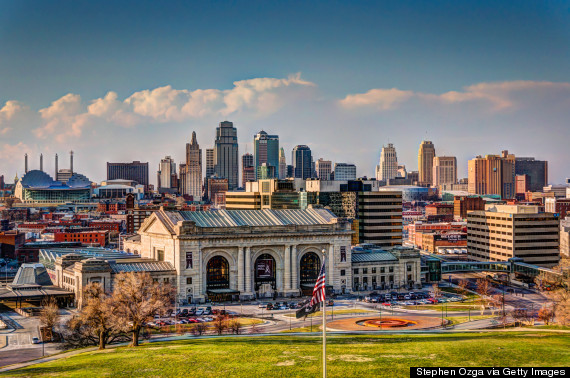 You might not think of Kansas City as a destination — but you should. Kansas City barbecue joints should be on every food lover's travel bucket list. Check out theCrossroads Arts District for eclectic boutiques, art galleries and restaurants. Kansas City is also one of the few cities to boast Google Fiber wireless — meaning the Internet connection is insanely good.
Seattle, Washington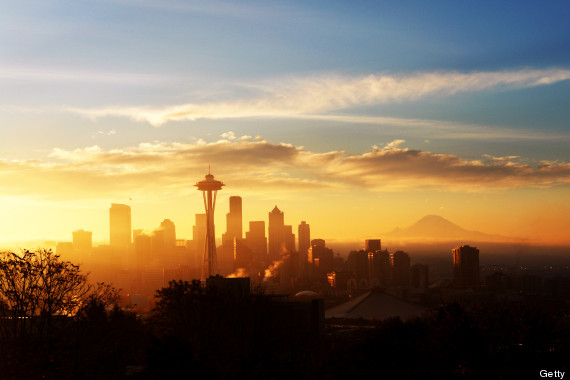 This Pacific Northwest staple is a must-see. Seattle is known to be one of the best coffee cities in the country — it's the birthplace of that little chain called Starbucks — and has too many delicious espresso and coffee joints to count. Capitol Hill is the main gathering place for 20-somethings who like to drink on the cheap. Seattle is the perfect book lover's happy place — it has the most bookstores per capita.
New Orleans, Louisiana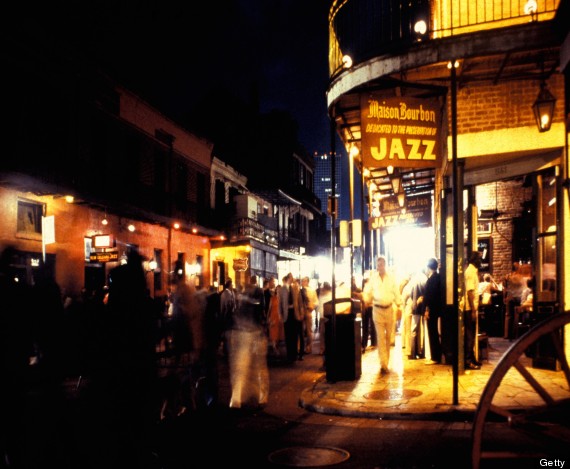 Boisterous, eternally-youthful and always a party, New Orleans offers the perfect balance of beautiful architecture, great food and a guaranteed good time. You can visit secluded bayous by airboat, take in the picturesque French Quarter, hang out in the revitalized Arts District and sample Cajun and Creole delicacies. And, of course, you can't beat the nightlife.
Austin, Texas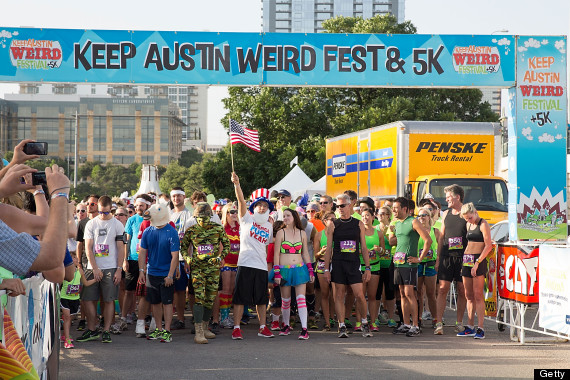 There are lots of reasons to visit Austin. Like live music? The city has an insane array shows, with a scene for everything from indie rock to samba to ska, plus the famousSXSW Festival. Call yourself a foodie? There are a plethora of quirky restaurants and food trucks. Like to party? With an abundance of University of Texas students comes tons of bars and vibrant nightlife. Austin's unofficial motto is "Keep Austin Weird," which wins for best unofficial motto ever.
Missoula, Montana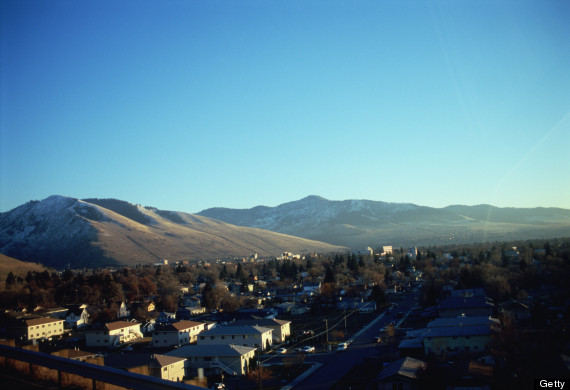 When you envision Montana, you probably think wide open spaces, horses and cowboys, right? Well, Missoula will surprise you. Lots of green space and a university campus makes Missoula an unsuspectingly cool town. Missoula is surrounded by mountains and is home to art galleries (the first Friday evening of every month is "First Friday Gallery Night"), lots of outdoor adventure and the yearly River City Roots Festival. Missoula is also the host of Hempfest, if that's your thing.
Burlington, Vermont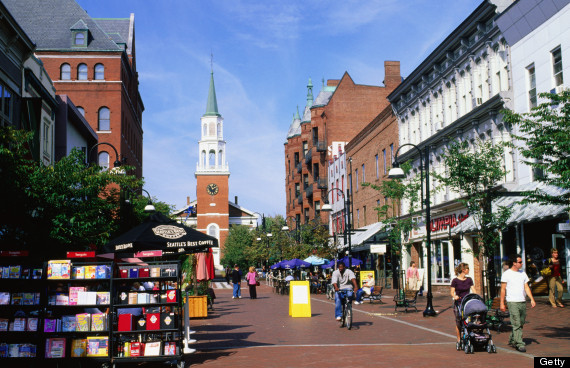 Vermont is the state with the most breweries per capita — meaning you can visit lots of them without going too far. In Burlington alone you can visit Magic Hat Brewing Company, Switchback Brewery, Vermont Pub and Brewery and Zero Gravity Brewing. Home to the University of Vermont, Burlington is known to be politically active, progressive and always youthful. Its location on the shore of Lake Champlain and its proximity to mountains make it a great base for the outdoorsy types.
Eureka, California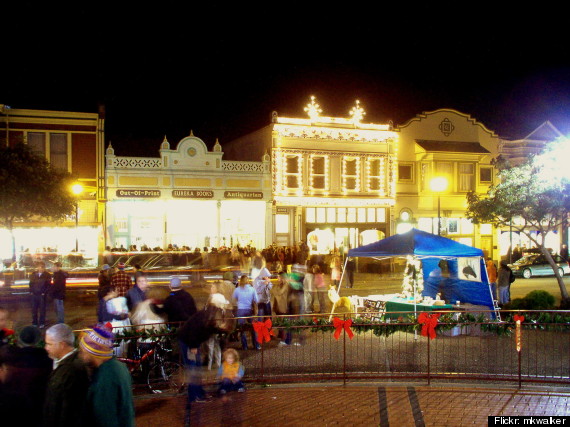 The Daily Beast named Eureka the best pot-smoking city in the country, so that's cool. Sitting on the shore of Humboldt Bay, California's largest bay north of San Francisco, the city has also been named one of the best small arts towns in the country. There's also a historic Old Town, a variety of annual cultural festivals and some really awesome Victorian architecture.
Eugene, Oregon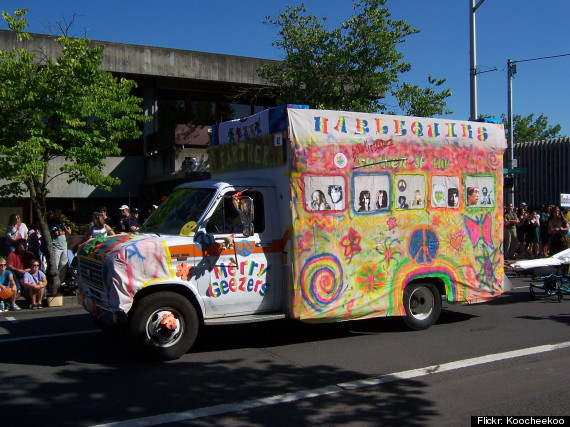 Parks and riverside paths, festivals and a lively art scene, a strong culture of alternative lifestyles and ideas — Eugene sounds and looks beautiful. There's no shortage of activity, from University of Oregon museums to an urban forest. Eugene has been a retreat for progressive, hippie sets since the 1960s and that culture still lives on today. Make sure to check out the Oregon Country Fair, which is held in Eugene each July.
Minneapolis, Minnesota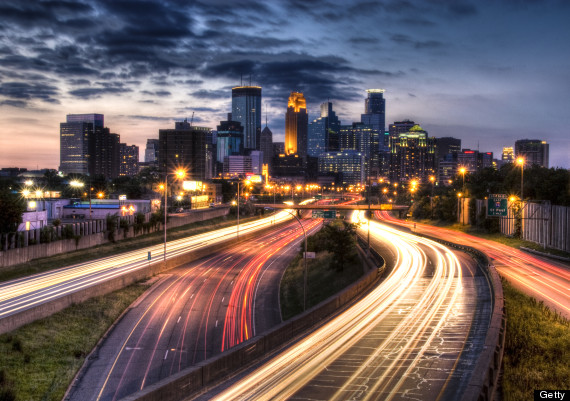 If you're a traveler that loves physical activity, Minneapolis is a great spot for you. Minneapolis is the most bike-friendly city in the country and one of the fittest cities in the U.S. The city is also 15 percent parkland, so there's ample space to explore. As a major metropolis, Minneapolis is also home to tons of restaurants, museums, performing arts and the University of Minnesota. Plus, everyone's really nice.
Omaha, Nebraska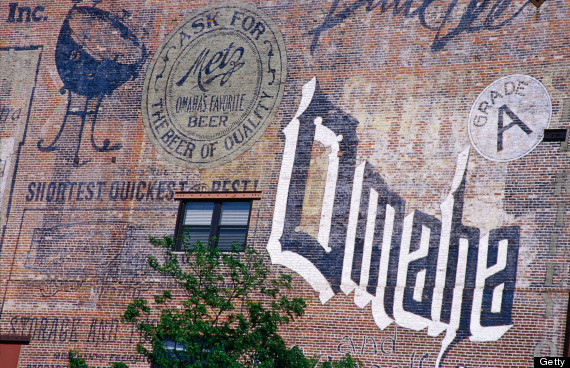 You might think that Omaha is a really… random.. place. And it is. But the city has lots of attractions and is definitely worth a stop on a road trip or a Midwest adventure. You can explore underground caves at Henry Doorly Zoo, or experience the growing indie music scene. Omaha was named the most hungover city (with most bars per capita) in the United States, which means it's probably a really fun place to drink.
Bisbee, Arizona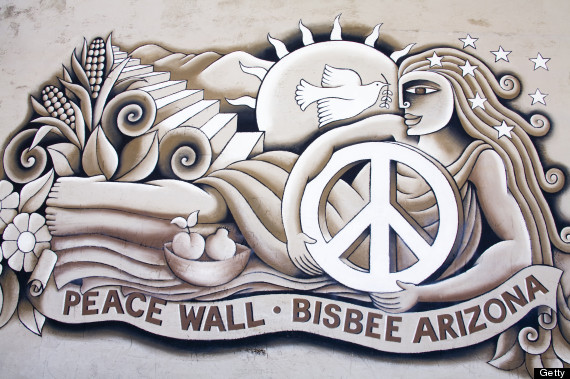 Bisbee was once a prolific copper-mining town. But when the mine closed, the hippies arrived, and the town was reinvented as an artist's colony in the 1970s. You can still take a tour of the mine, for a historical experience. The town has been modernized since, but there are still remnants of the 70s, and the town still has a strong art culture. Also, there is no shortage of marijuana in Bisbee, if you were wondering.
Anchorage, Alaska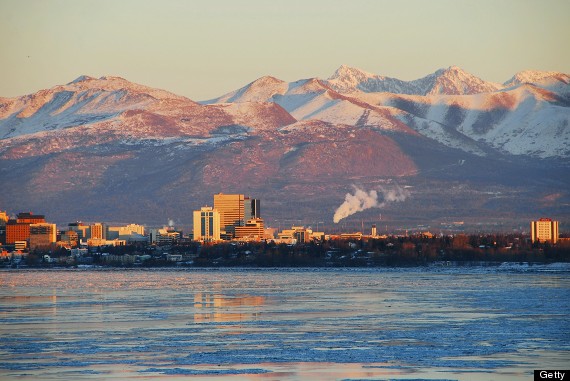 If you're looking for an adventure, you can't get much better than Anchorage. Anchorage has all the appeals of an urban city, with perfect proximity to untouched wilderness. While in the city, visit the Anchorage Museum, which recently received a $75 million renovation, or rent a bicycle and tour the city (which has been nicknamed "Bike Uptopia") on wheels. Right outside Anchorage is Chugach State Park — the perfect place to ski, hike, raft, camp or climb.
Ocean City, Maryland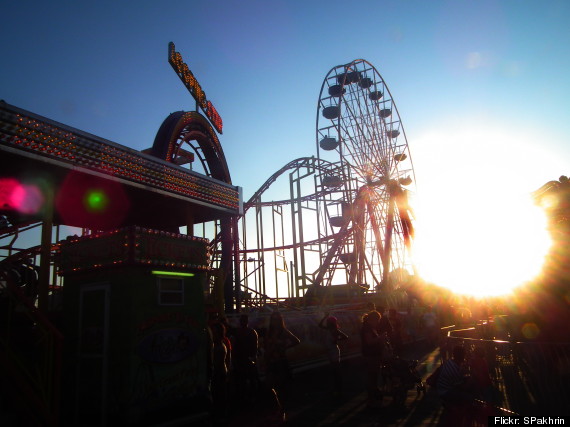 Lovingly referred to as the Eastern Shore by mid-Atlantic locals, Ocean City is ideal for a summer visit along an East Coast road trip or in addition to a visit to Washington, D.C. or Baltimore. There's something nostalgic and all-American about walking the Boardwalk, especially at night, stopping for local treats like Dumser's ice cream and Thrasher's french fries (with malt vinegar, of course) and going for a ride on the ferris wheel. By day, try your hand at crabbing or visit Assateague Island, where horses roam the beach.
Honolulu, Hawaii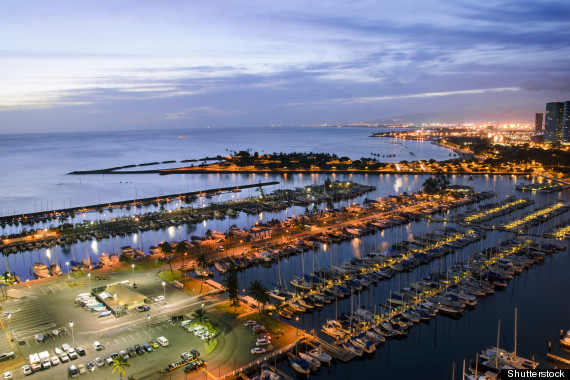 Who doesn't want to go to Honolulu? The capital of Hawaii has been called thegreenest city in America. Go to experience one of the most unique American cities, with a number of cultures mingling in one gorgeous city. Balance trips to museums, cultural centers and the Waikiki Aquarium (which is also a working marine biology laboratory) with relaxing rests on the stunning neighboring Waikiki beaches. A number of hostels and community centers make staying in Honolulu affordable for those who aren't exactly seeking out luxury.
Albuquerque, New Mexico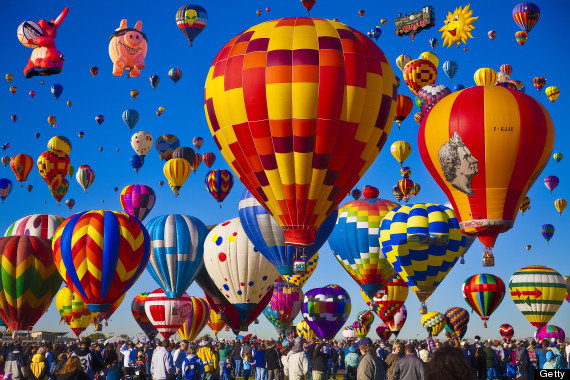 If you're a "Breaking Bad" fan, this is an obvious choice for you. But you can sway your travel companions to make a mecca here with all the other great things Albuquerque has to offer. Chances are you don't spend a lot of time in the desert, so that makes Albuquerque an automatic escape from everyday life. The city is 28 percent parkland, and has been named the top city for nature lovers. It's also been called a top "value" city — meaning you don't need to spent a lot to have a good time. The annual Balloon Fiesta is reason enough to go.
Savannah, Georgia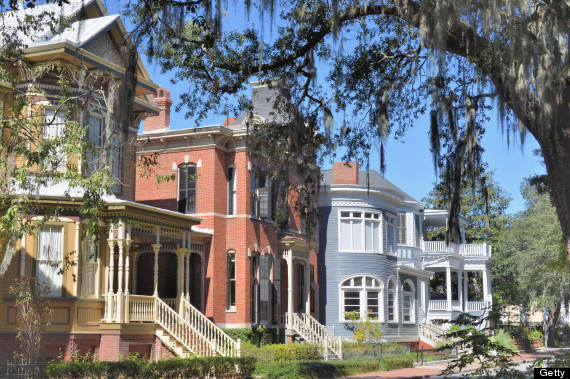 Get a strong dose of Southern charm at this quintessential Georgia city. You will eat delicious food and won't spend a lot of money — Savannah is incredibly affordable. Also, Downtown Savannah is one of the rare places with no open-container laws, so grab your beverage of choice and roam the streets during happy hour. The city is the oldest in Georgia, so it's rich in history and culture.
And, hey, if you're no longer in your twenties, you should still get in a visit to all these places when you have the chance.