There's nothing more annoying than following up with friends about money and payments after an awesome trip. And thankfully, Airbnb is getting rid of that dreaded conversation.
The short-term accommodation website has launched a global split payments feature for users, and now friendships can survive weekend getaways.
According to Airbnb, using the new feature is simple.
"When a trip organizer requests to book a listing that qualifies for splitting payments, the reservation is put in an 'awaiting payment' state, with the organizer's portion of the booking charged on their credit card while the host's calendar is blocked. The organizer can hold a reservation for up to 72 hours, giving time to others in the group to log on to Airbnb and pay their portion," states the company.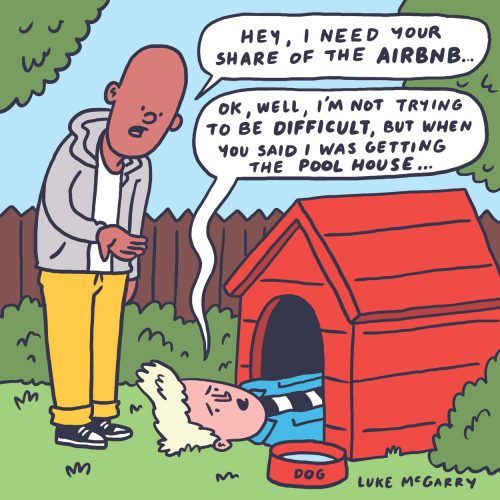 And for the stubborn friends, on your Your Trips page, you can see who's paid, pay someone else's share, or pay the remaining balance.
"The ability to split payments is just part of our commitment to make group travel easier," said Airbnb. "In using the split payments tool, groups will have even more listings to choose from that often fall outside of what an organizer can afford to reserve if they had to front the total cost."
So go ahead with that group getaway this holiday, and treat yo' self… while politely asking your friends to make their payments through a website.