1. THE OUTBACK, AUSTRALIA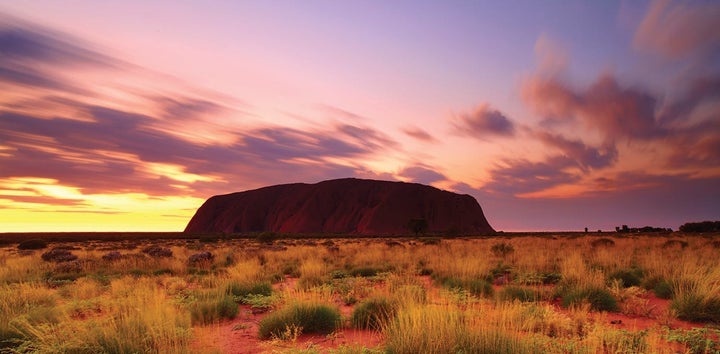 Nearly 2.5 million square miles and only 60,000 people mean you don't really have to encounter another living person if you don't want to. The Bush has plenty of gorgeous landmarks, including Ayers Rock, Red Center and King's Canyon — that is, once you get tired of all the hubbub of Melbourne and Sydney.
2. BORA BORA, FRENCH POLYNESIA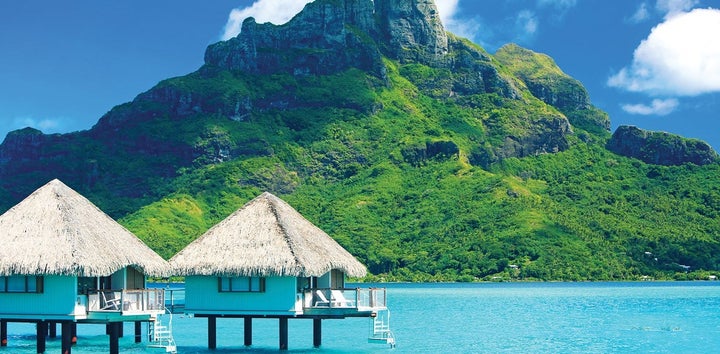 Meaning "first born," this tiny island just north of Tahiti is surrounded by an aquamarine lagoon and barrier reef, making it the perfect place for scuba lovers. The real kicker? It's not overrun with tourists. (Hawaii garners ten times more tourists in one day than Bora Bora does in a year.) "Out of office" away message: Set.
3. SOUTH ISLAND, NEW ZEALAND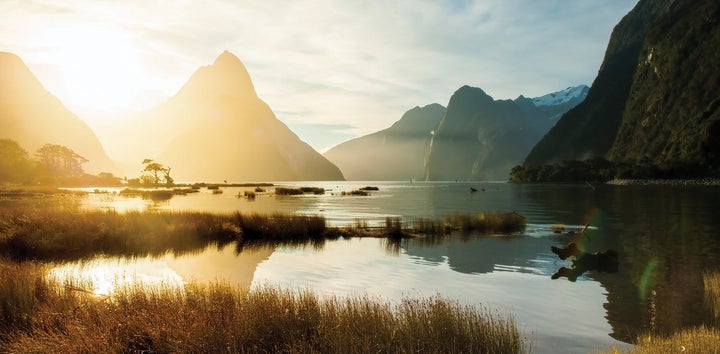 The larger but less populated island of the two New Zealand isles is home to the Southern Alps, Mount Cook, the Canterbury Plains, two glaciers and the jagged Fiordland coastline. This diverse geography made it the perfect setting for the Lord of the Rings film franchise, which has definitely increased tourism in the region. But with four national parks and over 58,000 square miles, spreading out is a piece of cake.
4. PATAGONIA, ARGENTINA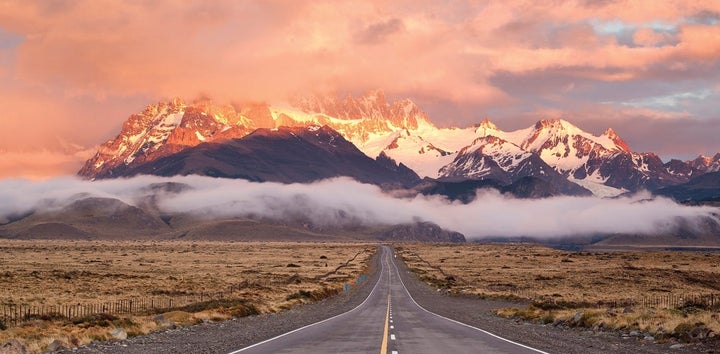 About one person per square mile means more than enough space for your deepest thoughts à la Cheryl Strayed. The southernmost tip of South America contains plenty of picturesque mountains, glaciers, valleys and rivers plus some of the most diverse wildlife on earth (pumas and horses and penguins, oh my!).
5. KULUSUK, GREENLAND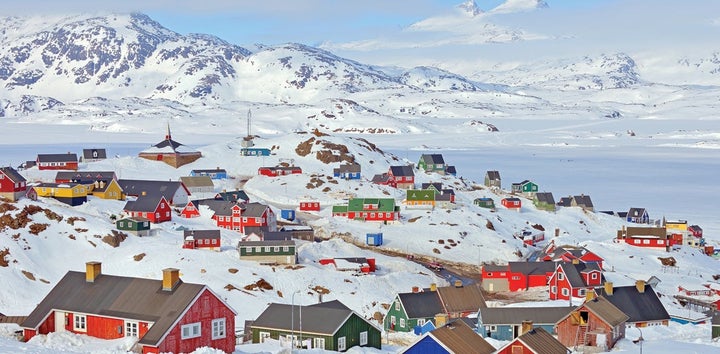 Just a two-hour flight from Reykjavik, Iceland, will get you to this remote fishing community on an island of the same name. With only about 200 inhabitants, you'll have plenty of legroom to hike the nearby ice-covered fjords and glaciers, try your hand at dog-sledding or plow through the mountains via snowmobile.
6. SHETLAND ISLANDS, SCOTLAND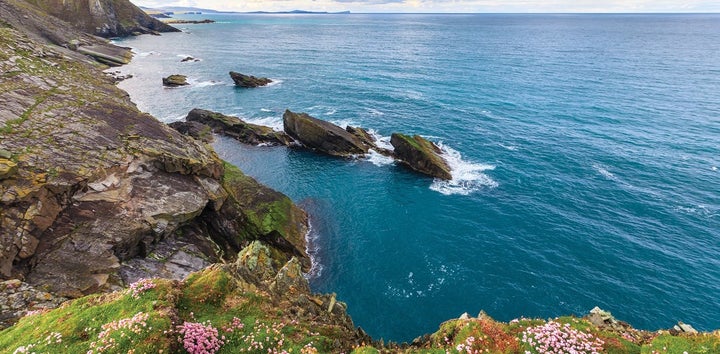 The northernmost point of Britain is far from the hustle and bustle of Edinburgh or Glasgow. With only about 20,000 residents, this archipelago of 100 islands (15 of which are inhabited) is the perfect place to take in a mixture of Scottish, Scandinavian and ancient Viking cultures.
7. EASTER ISLAND, CHILE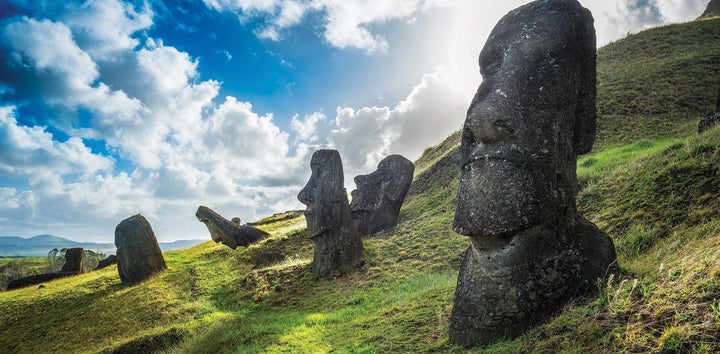 Looking for peace and quiet? Hit up this tiny and mysterious island, which is over 1,200 miles from the next inhabited land and over 2,000 miles from any continent (giving it the nickname of "land's end"). Although most famous for its moai, the stone structures of the early Rapa Nui people, the surrounding beaches and ocean are just as breathtakingly beautiful.
8. APOLIMA, SAMOA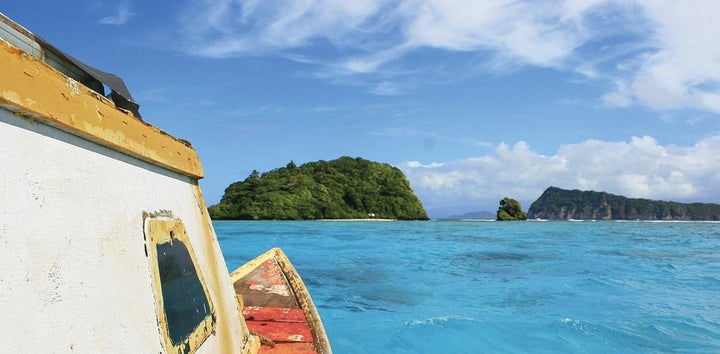 With less than a hundred residents, this tiny island in the Samoan archipelago is the least inhabited of the country and only accessible by boat. The fact that it's actually the rim of an extinct volcano means visitors can only access the lush plateau of land through a tiny opening in the cliff walls where a small blue lagoon awaits weary travelers. The catch? You can only get to this hidden paradise if you're invited by a local family.
9. LEH, INDIA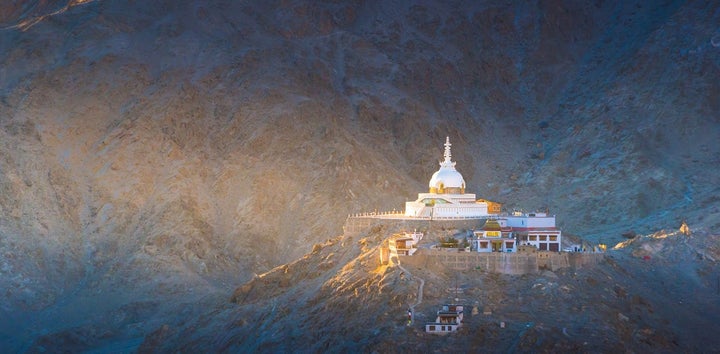 In the northernmost tip of India lies this town and Buddhist temple overlooking the Himalayan Mountains. Although the roads are only open on a seasonal basis, there is a footpath up to the white-domed temple that holds some of the Buddha's relics.
10. GOZO, MALTA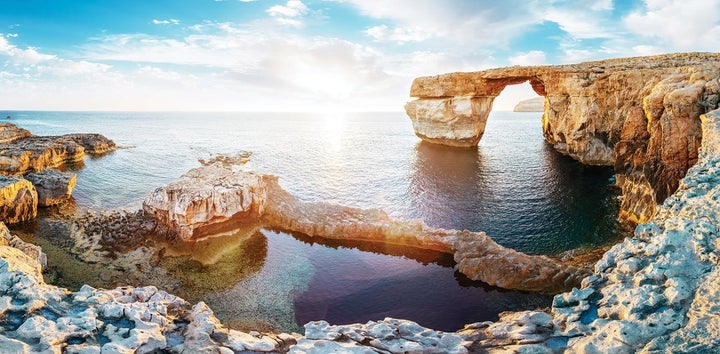 This tiny 25-square-foot island lies just south of Sicily in the Mediterranean Sea. It's commonly thought to be the inspiration behind the isle of Calypso from Homer's Odysseyand also holds some of the largest freestanding buildings in the world (even older than the pyramids of Giza).
11. GASPÉSIE, CANADA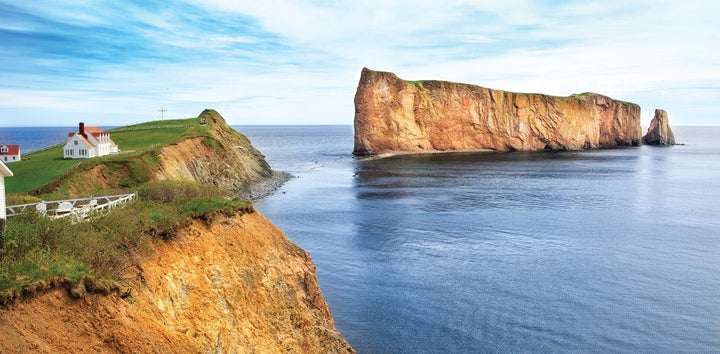 This giant peninsula in Quebec literally means "end of the land" due to its extension into the Gulf of Saint Lawrence on the eastern seaboard of Canada. Although you'll find some tourists wandering its four national parks, there are only about 150,000 living in an area the size of Maryland. (That's about 40 times less people, FYI.)
12. SUPAI, ARIZONA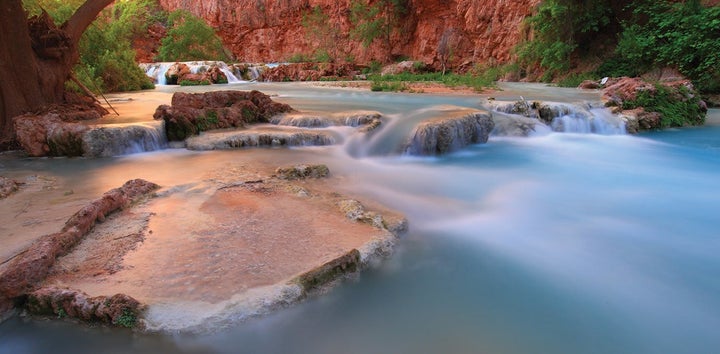 One of the most remote places in America is actually very close to one of the most touristed: the Grand Canyon. However, since it's only accessible by foot, helicopter or mule (yep, that's  how its 200 inhabitants — the Havasupai tribe — get their mail), you won't find any long photograph lines here — just the enchanting blue-green waters of the Havasu creek snaking  through red canyon walls.