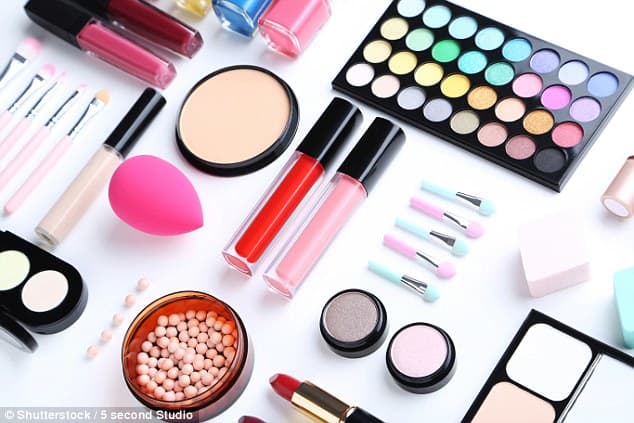 If you told my 15-year-old self that I'd fall in love with makeup, she'd probably laugh at you. I was a thick-liner-and-cheap-mascara kind of teenager, trying to be as punk as my mother would allow me to be. Here I am, just turned 27, sitting at work with a new lipstick and lip liner I bought on my lunch break teasing me on my desk. I have more makeup to my name now than I did my entire childhood.
I just needed to discover that makeup wasn't about everyone around me, like I thought. No, my makeup is all about me and no one else.
But with anything as wonderfully highlighted like the beauty world, there is a force on the outside trying to tear it down about how terrible it is.
Men.
Not all men, of course—just the ones that claim makeup gives them "trust issues." Men like my younger brother who say that they'll never allow any woman they date to wear makeup.
News flash: Makeup is not about you, boys!
I was able to visit my family this past weekend. My dad and two baby brothers (that are five and six years old) understood that I wanted to glam up a bit before going out and didn't mind waiting just a little longer for me to finish getting my brows just right. The older brother, who's 17, complained about my makeup. The baby was amazed at how "glittery" my highlighter is, but the older one said it was a waste of money.
Anyone who loves makeup knows that highlight is an essential part of any routine.
A trip to Walmart also meant that I would need to browse the makeup section. I've been hunting for the best foundation for my skin type and I have an addiction to lippies. My brother, the oldest one, walked with me while my dad and the babies did some grocery shopping. The moment I turned down the aisle, he whined.
That didn't bother me. I'm the oldest, so it's my job to annoy him. What bothered me was when he said, "when I have a girlfriend, she won't be allowed to wear makeup."
Allowed?
I've seen this all over social media as well. Men saying that they can't be with a woman who looks like a goddess at ten PM but a troll the next morning at eight AM. The way I see it, makeup just reflects the goddess that's inside to the world.
I have a friend that sees makeup as a mask, that a woman wearing makeup is hiding something. I'm hiding my red cheeks and dark under-eyes under my foundation and colors—not the secrets that will end the known universe. I know that Huda Beauty foundation can hide a lot of blemishes, but apparently it can cover up that bank robbery from yesterday too.
I cannot begin to describe just how much confidence I've gained since I've started working with makeup. I feel much more myself, I feel much brighter and fun—I feel beautiful. I knew that I had a lot to offer with who I am, but I never really felt like I could do it. A nice Laura Lee Los Angeles shadow palette can work wonders in giving me that little boost I need to show my worth.
Makeup is about the person wearing it. Don't let the men with the fragile egos tell you otherwise. If they can't handle you with your bare face and blemishes, then they will never be worthy to have you at your inner queen shining inside and out.