This is the waterfall at Rio Celeste, a river in Costa Rica's Tenorio Volcano National Park. The water is actually this dazzling blue color because of volcanic minerals below the surface– it's the real-life version of an effect usually only achieved with photo editing software.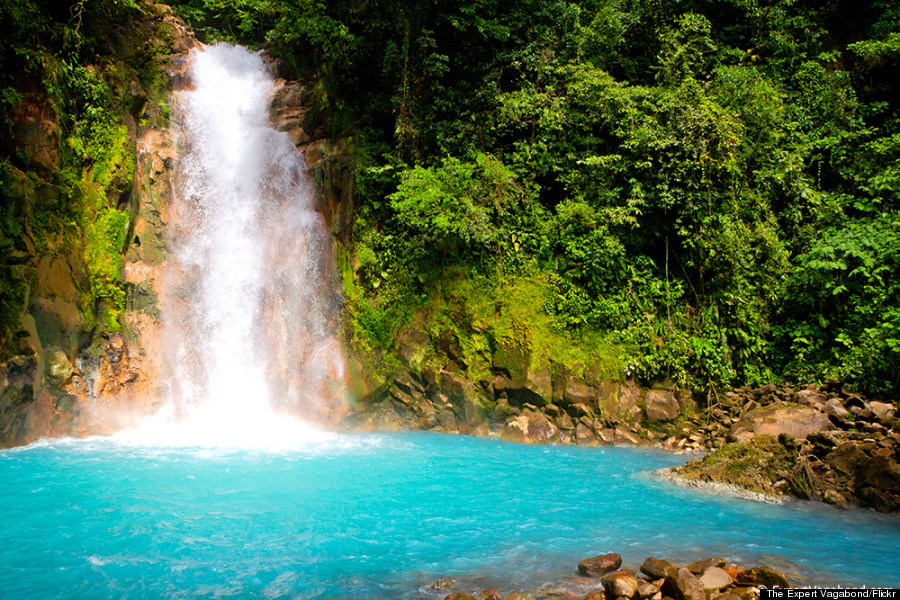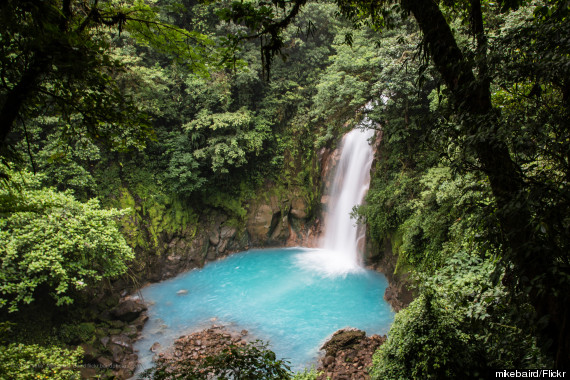 To get to the waterfall, you'll hike about an hour through a tropical rainforestexploding with white-faced monkeys, poison dart frogs, and blue butterflies. Then you can dip in the milky-blue pool, soak in warm hot springs, or plunge into "boiling mud pots."
The best part? There's a good chance you'll have this fairytale oasis all to yourself. …well, yourself and the white-faced monkeys.